Sales depends on how well you present your products... or rather, their digital twins.
A digital twin is the best possible representation of your product. It's the entire product content, including photos, descriptions and specs, but it is also so much more. Your product's twin can answer any question about the product like an informed salesperson. He keeps track of reviews. He has a voice and a personality to persuade even the toughest of customers. Once established, he turns into a relentless selling machine that works for you even when you sleep.
Your products will not sell themselves, but with digital twins, it's as close as it gets
A digital twin's superpowers
You can ask a digital twin about anything, from photos and descriptions to ratings & reviews. He knows his dimensions, color, even shipping weight, or where to find him in the warehouse.
No matter who you are, a digital twin can read you like an open book. Just when you think your cart is good to go, he comes up with a product recommendation you'll love.
A digital twin has the power to be in many places at the same time. Any sales channel that matters—he's there to meet your customers and maximize your profits.
A digital twin adjusts the way he presents himself to make the best of every customer interaction. Always the coolest kid on the block, he can connect with anyone speaking their language.
When a sales opportunity arises, a digital twin is ever ready. He enters new markets fast, giving you more time to sell your products before others even pick up on the idea.
A digital twin is no stranger to disruptive technology—anything he touches turns into digital gold. This makes him uniquely positioned to guide your digital transformation journey.
Previous
Next
Digital twins gone rogue
Like it or not, any products you sell online already have their digital twins. Neglect them and they easily become evil twins that confuse customers and hurt your rep.
Don't let evil twins run your business. Take control of your product content and put good digital twins in place that will work for you, and not against you.
How do digital twins shape product experience?
The quality of your product's digital twin determines how good the product experience will be for your customers.
A good digital twin makes it possible to dive into an experience that is so powerful, so engaging and so complete, that it changes a visitor into a customer every time.
Do I need this?
Businesses have been struggling with digitalization for many years. They have been building systems upon systems to cope with market demands. But it's not possible to continue like this, and legacy systems have to go.
In the very near future, great product content won't be a differentiator—everyone will need to have it. Your key advantage will be speed. In order to survive, you will have to quickly adapt and pick up the opportunities to sell. Reaching those optimal speeds is only possible by putting product information at the center of your business. Bluestone PIM provides the means necessary to make this vision a reality.
At some point, you have to do it the proper way: put product information at the center and create good digital representations of your products that help you sell well, no matter the channel or setting. The good news is, you can do this without disrupting your existing business. You can build great product content that makes up your products' digital twins, and prepare for the future in parallel with what you have today. The PIM investment will bring benefits to your existing business, so there is every reason to do this now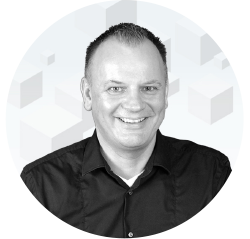 Jon Anders Aas-Haug
Founder & EVP Corporate Strategy at Bluestone
Connect with me on LinkedIn
See digital twins in action
Find out how you can create powerful digital representation of your products.