Cloud-native PIM
to manage product data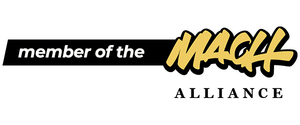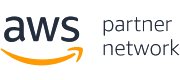 Powerful API connectivity
Solid architecture and delivery model
Flexible scalability and customisation
It was our goal right from the beginning - to create the most flexible and powerful PIM software in the world.
That's why Bluestone PIM is a multi-tenant SaaS solution able to efficiently handle high volumes of complex product information. It is built and housed on Amazon Web Services, to make best use of the resources available in the cloud.
With API-first design, your integration possibilites are virtually unlimited, while microservice architecture ensures smooth data procesing and scalability.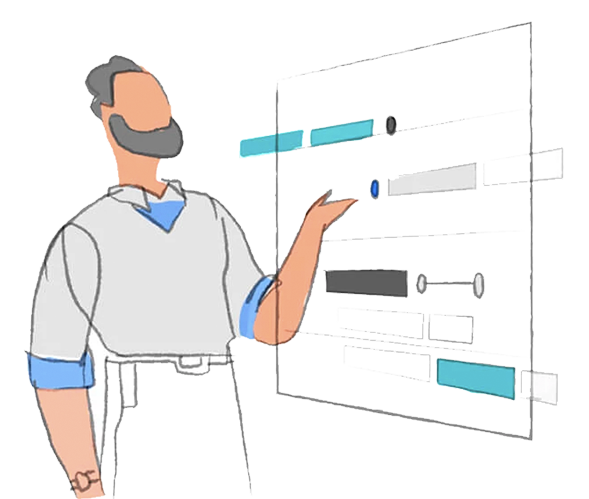 MACH certified
Bluestone PIM offers unique business solutions to its clients.
The fact that we are the only MACH-certified PIM on the market helps us get it right.
The MACH Alliance is a non-profit, vendor-neutral organization dedicated to developing software to MACH standards (Microservices-based, API-first, Cloud-native SaaS and Headless).
MACH-based Bluestone PIM helps to future-proof your business and make it more scalable and flexible. By choosing the best PIM technology, you can optimize infrastructure costs, develop an omnichannel e-commerce strategy, and connect to any application. Learn more on how Bluestone PIM fits in MACH architecture.
Bluestone PIM is great for IT
Bluestone PIM is a SaaS solution for Product Information Management that runs natively on AWS.
It's a true multi-tenant SaaS – multiple users share a single instance of the software with fully isolated data. This way, your data is secure and inaccessible to others, and you are using the latest software without worrying about updates.
No need to set up hardware in a data center and pay for its management. With Bluestone PIM, you've got it all covered.
AWS verified – Bluestone is an AWS Select Technology Partner.
Unlike with traditional enterprise suites that aim to cover all your needs in one package, we want you to keep the freedom to build a stack from solutions that are best-in-class.
Bluestone PIM has interfaces which let you connect it to the software of your choice.
We provide two main sets of APIs: the Management API, which you can use to exchange product content with Bluestone PIM, and the read-only Public API, which lets you retrieve the latest approved product content from PIM for real-time use. The Public API docs are available here.
The application is split into multiple microservices which scale up and down dynamically depending on usage.
You won't be affected by other users' use of Bluestone PIM.
You will always have a power reserve for that big processing task.
Our operational model allows us to update services without taking the solution offline.
To ensure availability, we keep our services and databases running across multiple data centers (availability zones).
Your data is safe in Bluestone PIM. All our services run in secure data centers and servers operated by AWS.
Data centres are ISO 27001 certified and SOC1/SOC2 compliant.
In addition, we have our own rigorous security measures to ensure all customer data is private.
Our network and services are continuously monitored for abnormal activity. All communication to and from Bluestone PIM is encrypted and all API requests require authentication and authorization using OAuth2/OpenID Connect and JWT.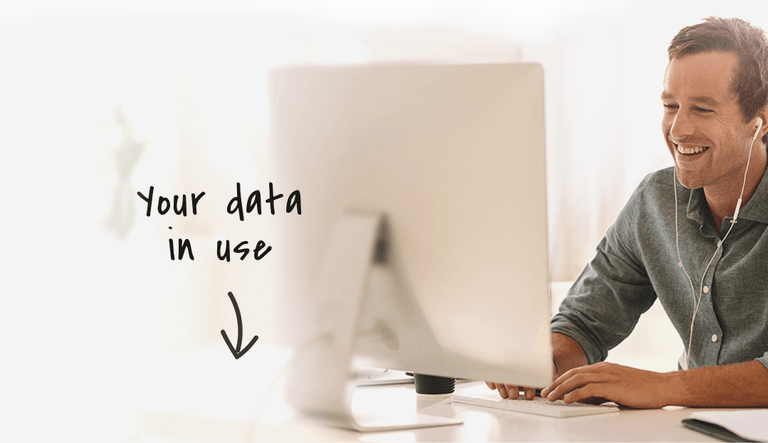 3 steps to processing product information
with Bluestone PIM
A lot has to happen behide the scenes before new products are ready to hit the market.
Bluestone PIM technology makes this process as easy as possible.
Step -
1
Data is input via the Bluestone PIM UI or via the API.
Step -
2
Different microservices work together to process your content.
Step -
3
Approved content goes out to connected channels, such as e-commerce platforms, marketplaces, POS systems and more.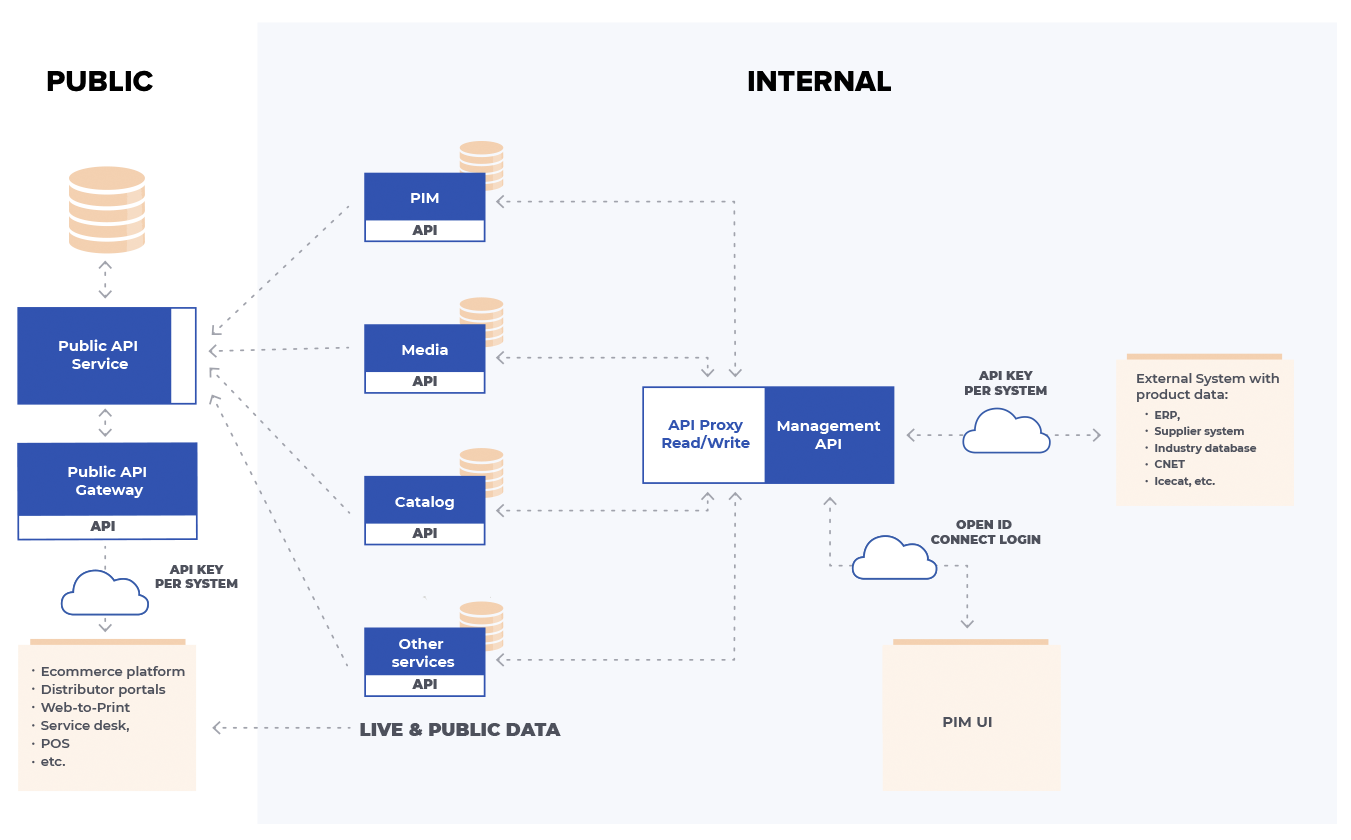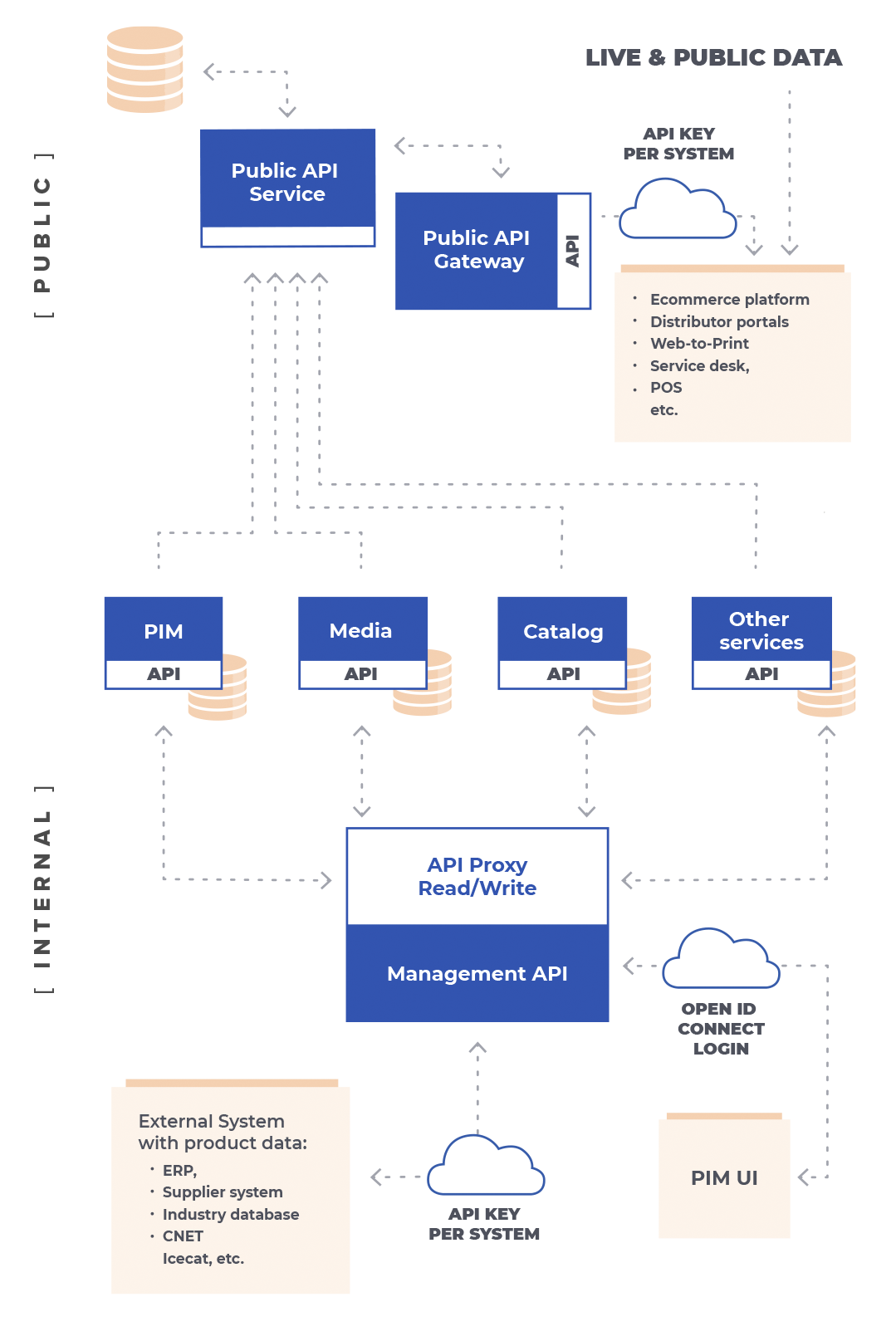 Customers love Bluestone PIM
Smooth intergration, easy to use API, great documentation!
"We have integrated Bluestone PIM with an Episerver installation for Wilhelmsen Ships Service. Thanks to Bluestone PIM's easy to use API interface, the integration process was smooth. The swagger documentation is easy to understand, and the structure of the solution is very good. We love that everything is JSON because it is easy to manage data on our end."
|
Patryk Manterys, Project Manager at Making Waves
Patryk Manterys, Project Manager at Making Waves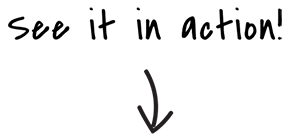 Book a demo
Connect with our expert to see how Bluestone PIM can fit your IT architecture.