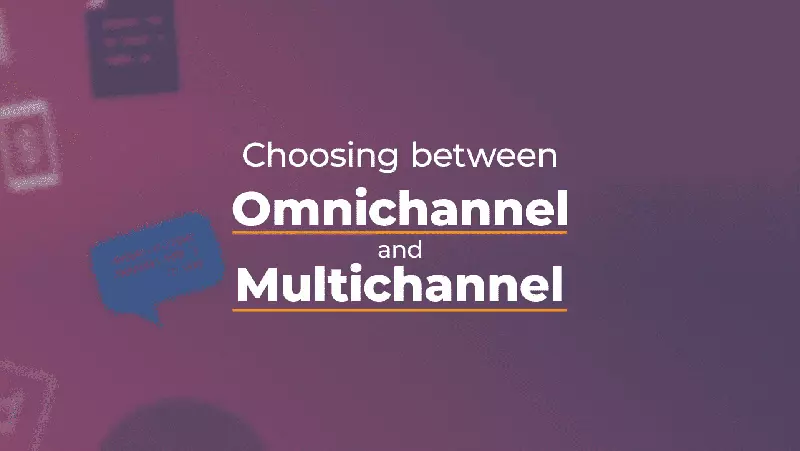 Today, people are shopping where they find it most convenient and therefore, it's increasingly important for brands and retailers to create excellent customer experience across offline and online channels. This is why they need to implement Omnichannel consistency and multichannel marketing. Yes, both of them.
Why We Love Omnichannel
One thing is undeniable – omnichannel has become retail's favorite buzzword. Especially, since many experts have declared that Omnichannel is a major e-commerce trend in 2018 and the years to come.
But what does 'Omnichannel' means exactly?
Wikipedia.com suggest that Omnichannel is:
Omnichannel is a cross-channel business model and content strategy that companies use to improve their user experience. Omnichannel is an integrated way of thinking about people's relationships with organisations.
Hubspot.com claims that Omnichannel is:
At its core, omni-channel is defined as a multi-channel sales approach that provides the customer with an integrated customer experience. The customer can be shopping online from a desktop or mobile device, or by telephone, or in a bricks and mortar store and the experience would be seamless.
Omnichannel starts with harmonized product information across all channels, devices, and languages.
Click To Tweet
In other words, with plenty of options for discovering, researching and buying new products in the digital world, customer interactions must be perfectly choreographed under a single brand experience.
This strategy is no longer just a best practice or luxury reserved only for the "big players." It's becoming a new standard for all retailers, wholesalers, and brands who want to stay competitive in the upcoming years. And Omnichannel is all about creating this powerful, integrated brand (or product) experience.
Why Multichannel Matters So Much?
You never know exactly what mix of channels will contribute to the final sale. Harvard Business Review report shows that 73 percent of customers are using multiple channels during their shopping journey. It means that great majority of all your potential customers combine online and offline activities. Therefore, you need multichannel marketing to amplify your sales efforts. But once again – what is multichannel marketing exactly?
Wikipedia.com says multichannel marketing is:
Multichannel marketing is the blending of different distribution and promotional channels for the purpose of marketing.
We however, prefer the simpler explanation which is:
Every company that sells products thought both physical stores and online is operating in a multi-channel business model.
Click To Tweet
Omnichannel vs Multichannel
| | |
| --- | --- |
| Omnichannel unifies sales and marketing activities to create a single, powerful brand experience at every sales touchpoint included in the multichannel marketing strategy. | Multichannel allows customers to interact with products through a medium which is most natural to them and purchase the products directly through that medium. |
At first glance, it might sound like the omnichannel strategy is the perfect choice for every selling company. After all, it creates awesome shopping experience, something which improves the customer satisfaction and increase sales in the long-run, right?
However, the answer is more complicated than that.
Mainly because choosing the right strategy often depends on the nature of your business. It goes without saying that there's a different business environment for brick and mortar companies and different business reality for clothing stores. Practice shows that it's much better to start off with the multichannel experience and spend more energy on developing solid sales touchpoints before trying to build an Omnichannel experience.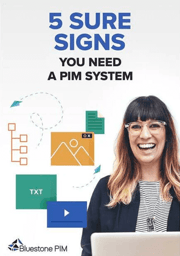 DOWNLOAD FREE E-BOOK
The no. 1 feature that drives purchases is product content
Check if you need a PIM system to manage your product content effectively.
Key takeaways
When considering building an Omnichannel approach, draw up a checklist of things to remember, such as
Omnichannel is a long-term strategy.
It complements the multichannel marketing strategy.
Omnichannel provides customers with a consistent brand experience at every possible sales touchpoint.
It's not just a sales mechanism as it combines sales, marketing, customer service etc. to create a coherent, integrated system.
Omnichannel serves primarily the convenience of customers allowing them to interact with the product or brand freely in every sales touchpoint.
Creating omnichannel consistency always starts with harmonized product information across all channels, devices, and languages.
Product Information Management is the perfect solution for marketers and managers, who want to benefit from Omnichannel.
Interested in product information management, but not sure where to start? Contact us to learn how a PIM solution can boost your e-commerce strategy.