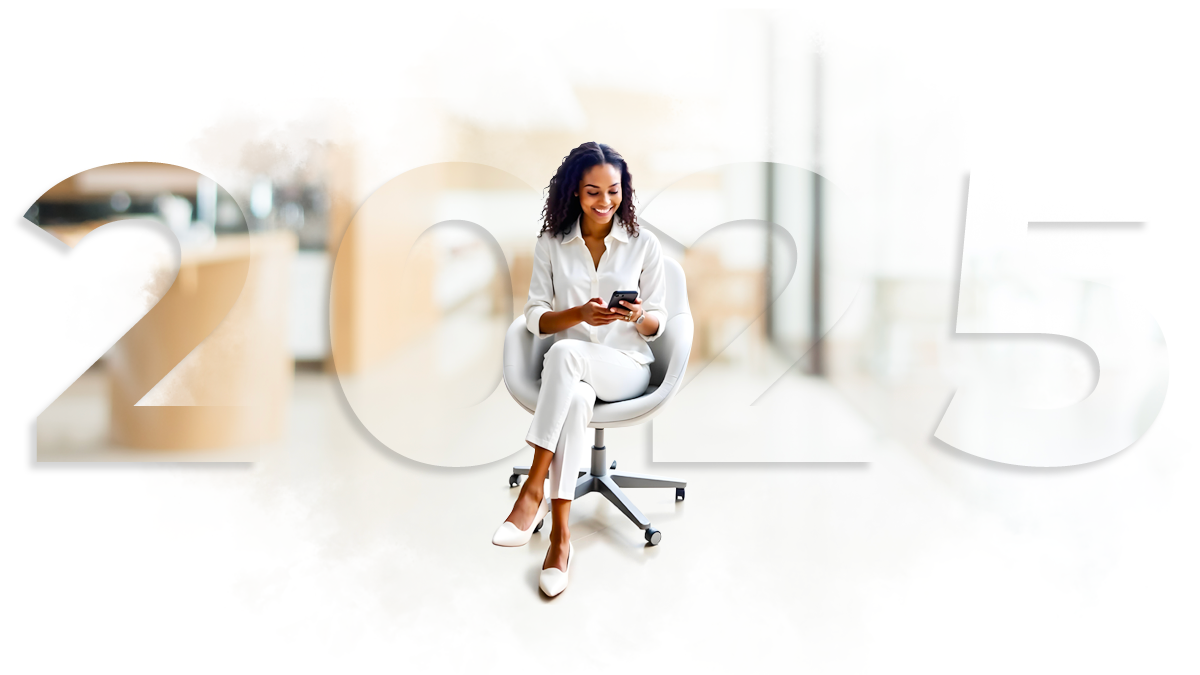 In the interview from 2019, our CEO, Einar Augedal, shared his view of how shopping in 2030 could look like and what trends will shape the future of retail:


I also think that personalization, hand in hand with AI, will continue to have a huge impact on our shopping experience. Just look at Amazon and their bold company's mission statement about how they want to be the Earth's most customer-centric company. By using AI technology, Big Data, and interactive apps, retailers will know more and more about what we're interested in.

Einar's predictions are still valid — nurturing strategies on customer-centricity, artificial intelligence, AR, and VR technology are gaining the speed of sound.
For comparison, the road of the metaverse, another widely discussed trend, to entering the mainstream seems to be winding (our EVP Technology, Morten Naess, shared his opinion on this topic in the article for Venture Beat).


eCommerce always follows customers' footsteps
Digital commerce is constantly adapting to consumers' expectations.
Keeping the finger on the pulse when you are an online retailer or eCommerce provider requires observing the industry landscape all the time to future-proof business.
Many leading companies and thought leaders predict the main eCommerce trends in 2023, like social commerce, chatbots, and conversational commerce. They are happening right now, shaping customer shopping experiences.
The future will always surprise us, but the thing is to be well-prepared and always up-to-date. So let's go above and beyond the current year and peek into the future.
What will be the next big thing in eCommerce in the mid-20s of the XXI century?
We invited some of our partners to look at the crystal ball together (the crystal ball is, of course, made of statics and industry insights).
Find out what experts from Avensia, Occtoo, Novicell, and Bluestone PIM share their predictions on what online retailers should be ready for soon.


Crystal ball gazing: 4 experts predict online shopping trends for 2025
#1: eCommerce goes mobile
Molly Flaherty | Digital Marketing Executive, Novicell

At Novicell, we believe mCommerce will take up more space in the forthcoming years as it continues to become a more popular shopping medium.
mCommerce is a sub-category of eCommerce deals with any transaction completed through mobile devices such as smartphones or tablets, whereas eCommerce covers buying things through your computer.
To this, it is also relevant to mention social commerce, which is the use of social media to sell products directly on a given platform.
Today, customers use social media platforms to identify brands' values as well as research, discover and purchase on the app. Facebook, Pinterest and Twitter have implemented "buy now" call-to-action buttons that urge users to complete a purchase on the platform.
As consumers become more confident with their mobile devices, they will be even more likely to grab their phones for online shopping.
Especially Millennials and Gen Z'ers are skilled tech savvies who use their phone for everything from mobile banking to electronic ticketing and using virtual marketplace apps such as Amazon. For that reason, mCommerce has a great opportunity of becoming an important sales channel.
So, what can companies do to adjust to this globally rising shopping trend? They must adapt to customers' new buying behavior if they want to claim their market share.
To accommodate this, an updated website layout for phone devices is essential to ensure a good user experience. Also, providing secure payment options is key, where mobile wallets and contactless credit cards make purchasing even easier.
Optimising one's business to mobile-friendly use is crucial to keep up with technology growth and meet customers where they are.


#2: Digital customer-centric experiences
Jimmy Ekbäck | CTO, Occtoo
Having the ability to build and ship relevant digital customer-centric experiences quickly to the market will definitely be pivotal to the success of online retail.
Companies and brands are creating different touchpoints to interact with customers and collecting precious data needed to build even better campaigns and experiences, so connecting this CX data will be of high significance.
Thus, technologies like Experience Data Platform (XDP), connecting and activating all data and content from any system to build new digital experiences at lightning speed, will become absolutely necessary in creating a successful online retail strategy.


#3: An increasing role of sustainability
Borgar Hestad | EVP Sales & Marketing, Bluestone PIM
Online retailers must make their businesses more sustainable, as customers are increasingly sensitive to environmental issues expect it. That's why sustainability is a trend of great importance now and will be in the upcoming years.
Many factors contribute to this transformation toward sustainability, such as legislation changes and providing transparent and high-quality product data regarding each stage of the supply chain.
As a consumer, I try to make more eco-friendly and sustainable purchase decisions as frequently as possible. I remember when I was looking for a pair of shoes that would be sustainable and ethically made. I found the shoes I liked.
However, the product descriptions and labels provided by the online retailer were vague. They didn't give any information on the materials used, the manufacturing process, or the working conditions of the employees who made the shoes.
As a result, I felt unsure whether the shoes met my sustainability standards, and ultimately I decided not to purchase them.
To promote sustainability, retailers need to provide consumers with enriched and correct product information. Retailers can take steps to make sustainable choices more accessible to shoppers.
Legislation matters here as well. Directives like the EU's Corporate Sustainability Reporting Directive (CSRD) and Digital Product Passport (DPP) can change a lot. According to the first one, from 2024, almost 50,000 companies will be subject to mandatory sustainability reporting.
At the same time, the DPP will share product information across the entire value chain. Thanks to its transparency, it will be a real game-changer for the whole industry and, most, for customers to help them make sustainable purchase choices.


#4: Combining the basics with new innovations to stand out
Christian Evensen | Senior Commerce Advisor at Avensia
Predicting the e-commerce industry's direction in the next 2-3 years is challenging in uncertain political and economic times. However, AI's impact, especially with innovations like OpenAI's GPT, is impossible to ignore.
AI will shape e-commerce, redefining customer engagement through personalized experiences and efficient chatbots. Last but not least, we will see a change in how processes and functions dominated by manual labor will be supported or, in some cases, even taken over by technology to more extent than today.
Product returns management is another crucial aspect. Customers expect seamless after-sales service, but returns carry financial and environmental costs for the merchants.
The industry must invest in innovative solutions like AI-driven returns prediction tools and streamlined and cost-efficient processes, balancing seamless experiences and reducing excessive returns through accurate sizing, virtual fitting rooms, and detailed product descriptions.
Changing customer behavior means meeting web performance expectations, and modern UX is vital for e-commerce retailers. Using API-first and headless technologies in the cloud, composable commerce is increasingly critical.
Retailers must prioritize site speed and perceived performance to satisfy online shoppers, ensuring a seamless, enjoyable experience that encourages loyalty.
I want to end with – not a trend in itself, but as a reminder – the importance of customer service and active presence in all relevant channels. Good old customer service driven by an experienced staff never goes out of fashion!


Wrap-up
As Christian Evensen mentioned above, forecasting trends well in advance is always tricky because we don't know what changes will take place in the world and in the economy.
This topic, however, is not about sharing the news but indicating a specific approach. This approach is mostly based on constantly following the expectations and needs of the client and investing in technology that will ensure high flexibility.
eCommerce businesses that stay up-to-date with the latest trends and technologies and prioritize customer needs and sustainability are poised for success in the ever-evolving eCommerce industry.


Frequently Asked Questions
What is mCommerce?
mCommerce, or mobile commerce, refers to the buying and selling of goods and services using mobile devices. mCommerce transactions can occur through mobile websites, apps, or mobile wallets, making it a convenient and efficient way to shop online.
As mobile usage continues to grow, mCommerce is becoming an increasingly important aspect of eCommerce.


What are the main trends in sustainable commerce?
Sustainable commerce is all about minimizing harm to the environment and promoting social and economic development. The main trends in sustainable commerce include:
Circular Economy: A system that aims to eliminate waste and promote the continuous use of resources through recycling, refurbishment, and reuse.

Eco-Friendly Packaging: The use of biodegradable, compostable, or recyclable materials for packaging to reduce waste.

Fair Trade: A system that ensures fair prices and better working conditions for workers in developing countries.

Carbon Footprint Reduction: The use of renewable energy sources, energy-efficient technologies, and carbon offsets to reduce greenhouse gas emissions.

Transparency and Accountability: Companies are expected to be transparent about their sustainability practices and be accountable for their actions.


What is a digital experience (DX)?
Digital experience refers to the overall experience that users have while interacting with digital products and services through various channels and devices. DX encompasses the user interface, user experience, content, and functionality of these digital products and services.
The goal of creating a positive digital experience that meets their needs and expectations and ultimately leads to their satisfaction and loyalty toward the brand or product.


eCommerce 2023: what are the key trends?
Respected media and digital brands like Forbes, Shopify, or Sprout Social indicated personalization, social commerce, mobile commerce, omnichannel, AI, VR, and sustainability to be among the key eCommerce trends in 2023.