Next-generation Product Information Management software has marked a new horizon for e-commerce. Below are three cases how PIM can be used to efficiently solve specific business challenges.
Typical Challenge #1
Dealing with large numbers of SKUs
Solution: Filtering
When dealing with large numbers of stock keeping units (SKUs), being able to filter products out, e.g., based on file types, sizes, or keywords, is extremely important. A PIM solution should enable a user to extract a custom list of products, based on specific attributes, labels, and relations. The list should be conveniently displayed and accessed, and easy to work with. PIM software should naturally come with advanced filtering features, such as:
Combining multiple filter options;
Deactivating filters;
Resetting filters;
Saving filters for later use;
Filtering products connected to a category or subcategory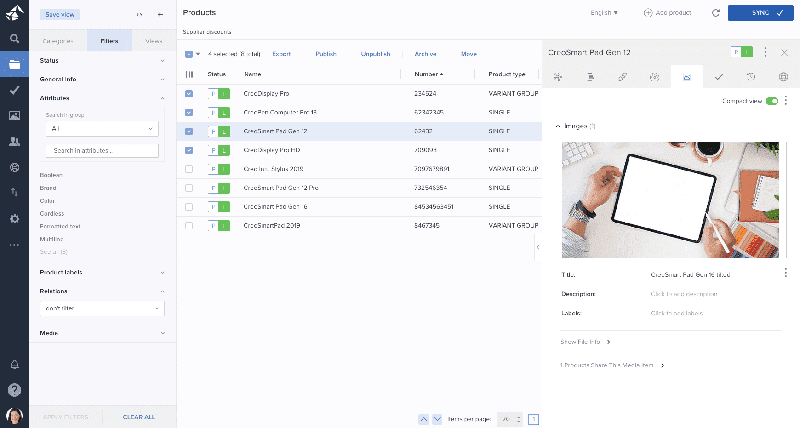 Without filtering products, it would not be possible to bulk update products, either. When working with thousands of SKUs, such a feature can save a huge amount of time.
---
Typical Challenge #2
Scattered media files
Solution: Digital Asset Management
A PIM solution should be equipped with a feature-rich searchable and filterable media files bank. A digital asset management (DAM) feature ought to allow a user to add, edit, or delete media files. A more advanced DAM feature would enable digital assets to be assigned to or unassigned from individual products or whole categories. Conversely, a DAM capability should let a user remove a relation between a media file and a product or even from an entire category.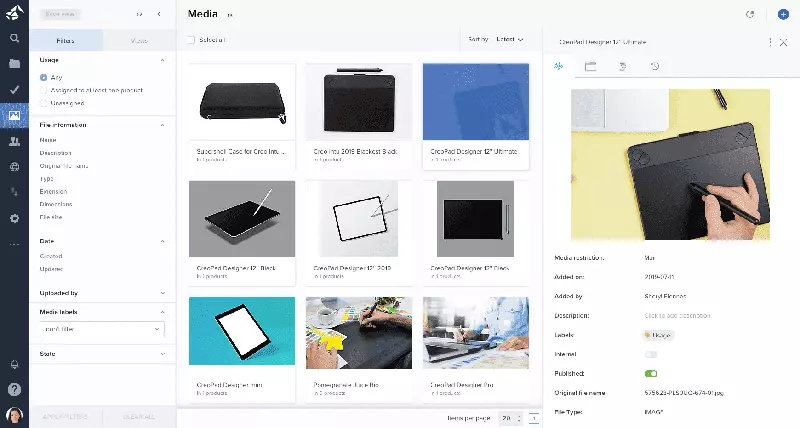 ---
Typical Challenge #3
Collaborating on product content
Solution: User permissions
Enriching product information is a collaborative effort. To begin with, a PIM solution should offer different types (or roles) of users, such as user, admin, or product manager. Next, working with your team members on a product requires tasks to be assigned to and unassigned from users.
After creating users within a specific organization, your PIM should allow you to adjust a user's permissions to perform certain tasks. User management also involves filtering tasks' statuses, such as pending or done.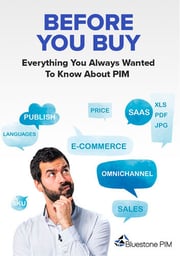 DOWNLOAD FREE E-BOOK
Leverage product information to turn visitors into customers
Everything you need to know about PIM before you buy it.
Schedule a guided demo with a Bluestone PIM expert to learn how PIM can help your business sell more products in the digital channels.