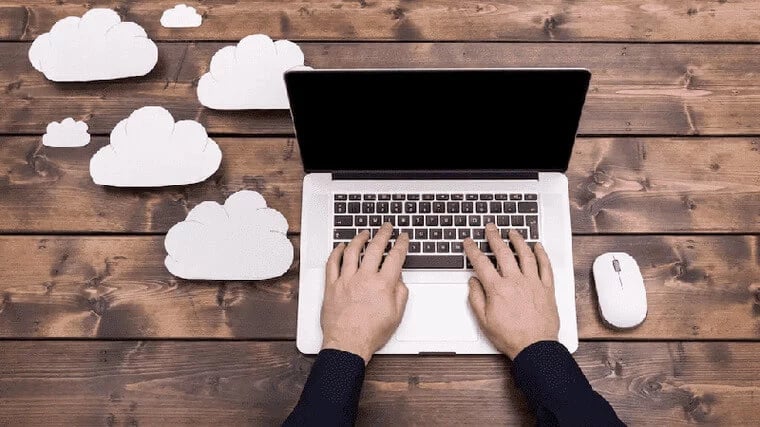 Today, Software as a Service (SaaS) is one of the positive results of the cloud computing revolution. In fact, most of us are already using SaaS-based applications every day, i.e. Google Docs, Dropbox or Slack. Now it's time for your business to get off the ground, fly high and move to the Cloud.
The new standard for online business
Cloud is rapidly gaining in popularity.
Just look at the figures – each year leading Cloud vendors such as Amazon, Microsoft or Google invest enormous amounts of money to improve their infrastructures and services. Only last year, Amazon spent more than 12 billion dollars, mostly on developing the Amazon Web Services (AWS) infrastructure. It's no wonder that AWS offers today the most demanded solutions such as Virtual Servers, Databases, the Internet of Things, Machine Learning, AI and Big Data.
However, at this point you may (and even should) ask the important question: 'But what does it means to my company?'. To tell you the truth, very much, if you are seriously thinking about developing your business.
Why you should move to the cloud
Let's say you run a retail business and it's pretty successful.
You're growing fast, getting new customers, and expanding your reach. At this point, you probably need more resources, i.e. computing power or storage space. But at the same time, you don't want to spend extra money on new hardware or licences, right?
Right! Because you don't have to – by moving your business to the Cloud you can easily spin up new servers or add more storage space. And everything in a simple pay-as-you-go pricing model.
Still not convinced? Here are some important factors that are convincing growing numbers of e-commerce businesses worldwide to reconsider cloud-based solutions.
1. High ROI and cost savings
Deployment of SaaS solutions yields a high return on investment (ROI). Time and human hours are saved. The cost savings improve the bottom line. Also, most SaaS services are subscription or 'pay-as-you-go'. It gives businesses more control over their investments.
2. Flexibility
Installation of new software is time consuming and resource dependent. However, when you have access to SaaS software, you are free from these constraints. All you and your team need is a computer with an Internet connection. And, as you probably already know, flexible investments lead to better cost optimisation.
3. Better integration
Businesses no longer need expensive customised solutions. As a result, APIs are designed to creates multiple opportunities for integration with other platforms, in particular websites, e-commerce platforms and ERP systems.
4. Collaboration and mobility
SaaS solutions allow multiple users to upload, edit and comment on documents, which makes for better workplace collaboration. Furthermore, they can access the company's resources from anywhere. This saves time and makes your day more efficient.
5. Full scalability
SaaS providers maintain their infrastructure to support a large number of customers, which means businesses always have a large pool of resources available on-demand. They can scale their systems without incurring high maintenance costs, which guarantees business continuity.
Use the cloud to go omnichannel
One more thing – when you're growing fast, your reputation is also growing. Therefore, high quality product content is becoming very important.
And you have probably already noticed that the more you grow your sales and expand your market reach, the harder it becomes to manage information about your products. Especially when the product-related content is scattered across many places: your ERP, Excel spreadsheets, CMS, and other systems.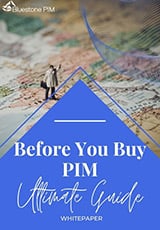 DOWNLOAD FREE E-BOOK
Leverage product information to turn visitors into customers
Everything you need to know about PIM before you buy it.
Fortunately for you, there are cloud-based solutions created to help you to get rid of the product content chaos and build an efficient, well-structured sales omnichannel. One of them is Bluestone PIM – an innovative SaaS platform with an unique API-first software architecture, which means it is designed to 'play well with others', so you can finally organise your product information without turning the entire infrastructure on its head.
Interested to learn more about product information management, but not sure where to start? Contact our advisors to learn how a PIM solution can boost your e-commerce strategy.