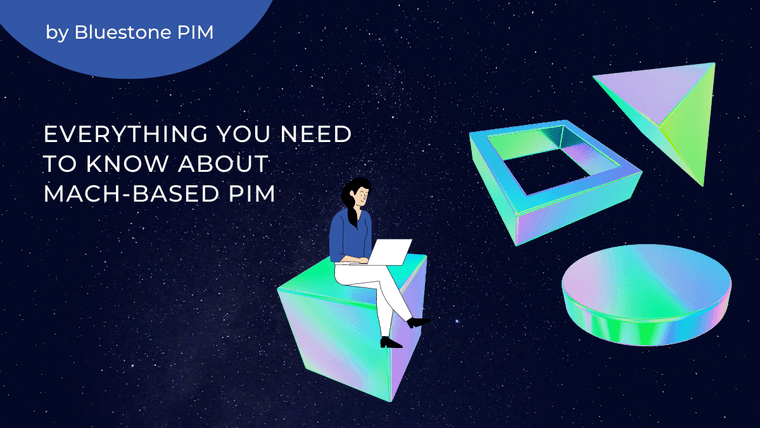 MACH technology is snowballing
The combination of microservices, API-first, cloud-native, and headless, called MACH architecture added to your tech stack, can make your company a step ahead of the competition and set among tech pioneers.
As the last survey by MACH Alliance indicates, MACH adoption is on the radar of tech leaders. 79% of polled senior-level technology decision-makers expressed intention to increase MACH elements in companies' architecture in the future. 12% of them planned to do this in the upcoming 12 months. Among critical drivers are improving customer experience (60%), speed (59%), and privacy (56%).
Why is the tech world becoming crazy about this technology? MACH is a gate to a composable approach for growth-oriented businesses. It can ensure flexibility and scalability, improve customer experience, reduce costs and workload, and allows seamless integration with best-of-breed solutions tailored to business needs. An example of this solutions is product information management software based on MACH architecture principles.
MACH-based PIM software
The primary purpose of a product information management solution is to support brands, retailers, and wholesalers to organize, enrich and distribute their product data. Bluestone PIM does all these tasks your team struggle with on a daily basis but also help to grow your business. MACH-based PIM fits other best-of-breed components (DAM, CMS, ERP system) into a composable ecosystem. With its help, you can create a composable, scalable, and open digital stack and be future-ready with your technology.
How does it look in practice? One example is connectivity. Bluestone PIM is easy to connect with existing IT components seamlessly and fast. With over 500 APIs and headless capabilities, users have unlimited flexibility to connect their product data stored in Bluestone PIM to any system, platform, or channel.
Read more about its features, benefits for businesses, and composable ecosystem in "MACH-Based PIM. The Ultimate Guide for Tech Leaders".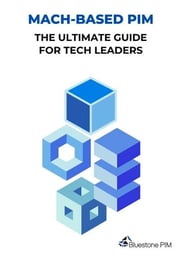 DOWNLOAD FREE E-BOOK
The First MACH-Based PIM
Learn how modern PIM software can help you expand the market reach and design a future-proof commerce stack.
With this e-book, you will learn:
What are general types of PIM solutions on the market?
How does using MACH-based PIM exactly help businesses?
How you can customize your tech stack with a composable approach?
Is MACH-based PIM worth investing in?
Contact us to learn how MACH-based PIM software can help you achieve your goals.