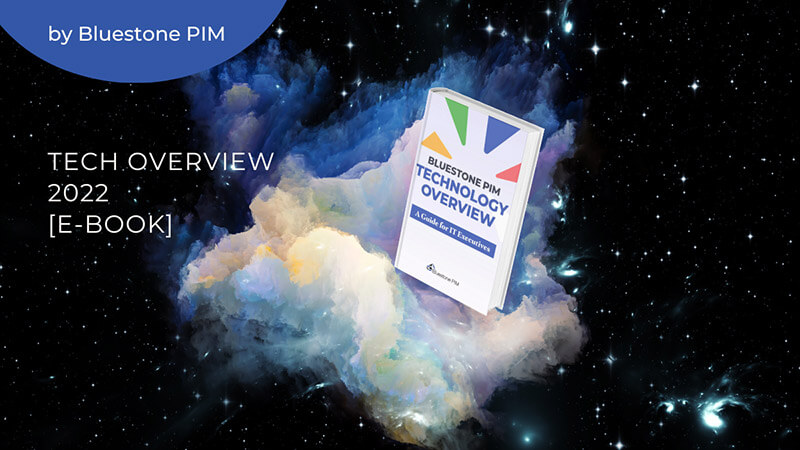 Everything you need to know about Bluestone PIM technology in one place: in an extensive guide created for IT executives.
In this publication, we invite all innovators and tech leaders interested in PIM solutions to learn more about Bluestone PIM architecture and ecosystem. Moreover, we also explain why this platform is a launchpad to future-proof your business.
MACH or not? The answer is one
MACH technology (based on Microservices, API-first, Cloud-native SaaS, and Headless technology) is taking the IT world by storm. According to the Enterprise MACHfield study 2022, 79% of tech leaders see MACH as the future of software architecture because of unlimited scalability and agility in creating technology stack using best-of-breed solutions.

The Bluestone PIM platform is MACH Alliance-certified and built according to MACH principles. That means that you can, for example, implement new trends and add new channels on the fly and send your product data stored in Bluestone PIM anywhere you need through APIs.
This modular architecture enables businesses to add solutions tailored to their needs without compromise.
The devil is in the data modeling
Bluestone PIM software's capabilities cover the entire data management lifecycle - from acquisition, maintenance, and integration to syndication and synchronization.

In the first step of PIM implementation, you can create a single source of truth of product information, enable a detailed reference for data management, and lay grounds for extensive data acquisition and governance.

Bluestone PIM provides intelligent data analysis capabilities to draw inferences from product data and improve data quality. This includes the product completeness score, which analyzes the completeness of product content against predefined rules to display the current score along with recommendations for improvement.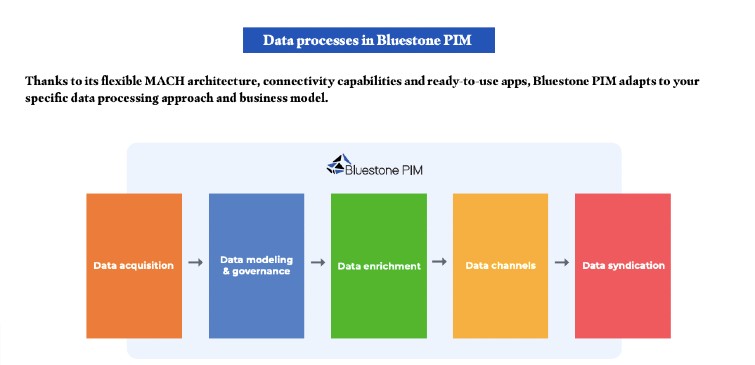 Complex organizations and multi-organization setups can be modeled on the platform so that each company, division, or department can access and maintain its data. This facilitates data centralization and defining a multi-domain PIM.

Read more about our technology and professional services in Bluestone PIM Technology Overview.
With this ebook, you will learn more about:
What are Bluestone PIM features and capabilities
What the integration process in Bluestone PIM looks like
What makes Bluestone PIM a perfect PIM solution for composable commerce.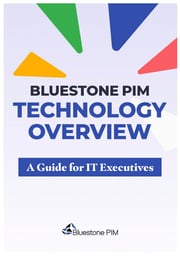 DOWNLOAD FREE E-BOOK
Bluestone PIM Technology Overview
Read the overview of the technology behind Bluestone PIM, available APIs, and the platform's capabilities.