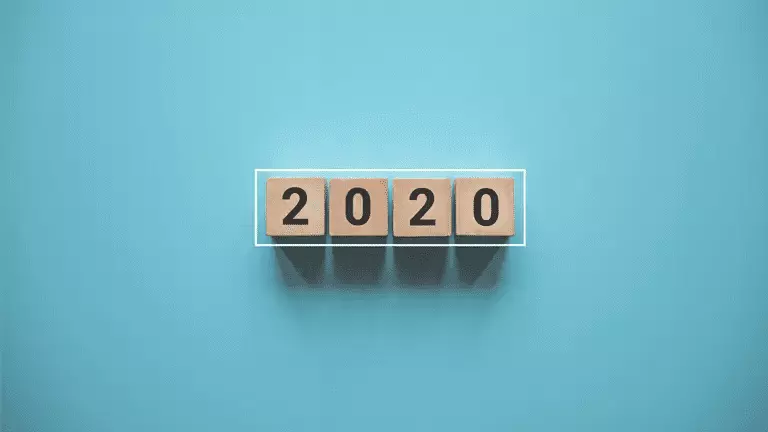 Once again, the time of making New Year resolutions has begun.
If you want to go beyond a mere #newyearnewme hashtag, you need a purpose-driven approach – for example in leading your eCommerce store to significantly more conversions.
So consider these four actionable tips on sailing 2020 like an eCommerce commander.
Resolution #1: I will optimize our product pages
Begin by auditing your marketing channels, especially your product page templates. That said, that's a lot of ground to cover.
Still, there comes a website that has trouble displaying properly across devices.
Responsive web design has moved from being a buzzword to another business standard, so make sure you're not lagging behind.
If you are, know that mobile traffic is forecasted to increase, so rectify it quickly.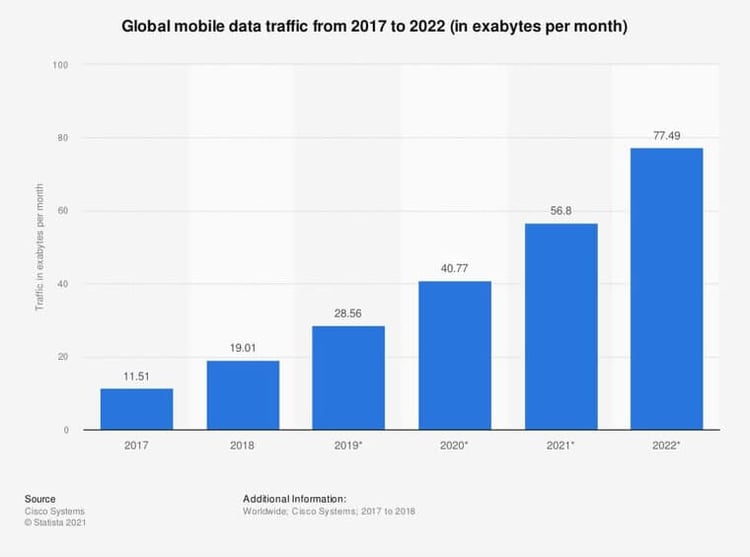 Next, optimize your website for quick loading.
Only one can be quicker: either your page loading or your customers abandoning their carts.
Two ways that can reduce the load time noticeably are using lazy loading and caching.
Another area to look into is how comfortable and meaningful the experience your customers have when they visit your website.
Try making a purchase or comparing products on your website yourself. Is the experience smooth or counter-intuitive?
Does the page design facilitate the best possible customer journey? Is it information overloaded or cluttered?
If you want the traffic to your website to trickle, your page has to be optimized for search engines.
Review how well you rank, adjust your SEO strategy, rethink the keywords you're going for, and take advantage of the analytics tools out there. Or have an agency take care of this area for you.
All things considered, product information (descriptions, attributes, media files, etc.) is still the number one feature that customers look for on a website. Among other product content, pay attention to:
Product names; an ERP platform, which is often the source of information for an online store, produces low-quality names and titles. Abbreviations and attributes in the names, inconsistent text cases, and other errors can really undermine the customer experience.
Specifications and attributes; you can go beyond the basic size and color. Customers today want to know as much about a product as if they were trying it in a physical store. If you have products with complex technical specifications, implement a comparison feature on your page. And make sure you take full advantage of various types of product attributes, both single and compound. If you want some tips on how you can create sales-winning product attributes, check out our How to Create Product Attributes That Sell blog.
Product updates permissions; Managing product information involves at least a few groups, such as catalog admins, suppliers, or external agencies. Create rules or policies specifying what attributes each of these groups is allowed to enrich. The granular permission system makes it possible to grant almost anyone access to edit only certain types of data while maintaining tight control over the information that is validated and published to the sales channels.



Summary
Meet these requirements for your product pages:
responsive
quick loading
customer-centered
optimized for SEO
rich in product information
with safeguards for information updates
Resolution #2: I will get rid of product content chaos
Inconsistent product information is a foe that eCommerce managers fight year in and out.
Decide for 2020 to be exactly when you put an end to it.
With the right tool, you can in fact have unified error-free product content, and that's where a product information management (PIM) solution comes in.
Implement one which is collaborative, cloud-based and integration-friendly
Transition to a scalable, collaborative, and cloud-based product information management solution in 2020 with @bluestonepim
Click To Tweet

An important part of removing product content chaos is, of course, having easy onboarding of current product data from various formats such as Excel, CSV, etc.
Although for most businesses eliminating error-prone spreadsheets completely is a long run, 2020 can be a year when you begin to transition to a more agile, scalable, collaborative, and less human-error-sensitive solution.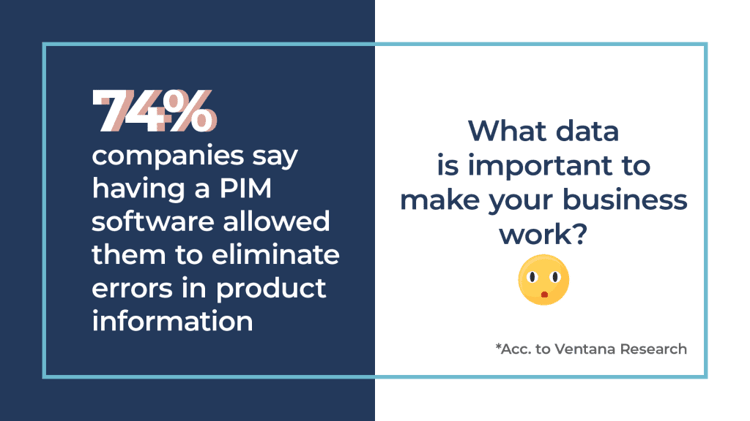 Such a solution contributes to a unified brand or product experience across various sales channels.
Furthermore, a single-view product interface allows for feedback loops on how the different products are selling, making it easier to confidently adjust content for other people on your team – marketing managers, product managers, or product information coordinators.


Summary
Maintaining product information is bound to take more time if your product database depends on multiple sources of information.
Your ERP system and Excel spreadsheets cannot exchange information on their own, so someone has to manually search and update them.
Complicated task lists often need to be in place to ensure that no data is forgotten.
Instead, use PIM because:
It will eliminate inconsistencies in your product content
It will reveal which product information is out-of-date
It will create a reliable reference point for information across your team
It will enable your team to collaborate on product information
It will move your product information to the cloud, so you don't have to worry about your servers being compromised
It will give you a way to search, filter and update product information in a single view
Resolution #3: I will create compelling product experiences
'In the digital world, your products don't exist – only their digital twins', as we like to say at Bluestone PIM.
What are they and why are they so important for creating irresistible product experiences?
Digital twins are created when a product's entire content is put together, including a name, attributes, descriptions, specs, photos, videos, variant information, and so on.
Simply put, quality product content helps you drive online sales.
When a buyer is presented with rich product content, the conversion rate improves significantly.
The quality of your product's digital twin determines how compelling the product experience will be for your customers.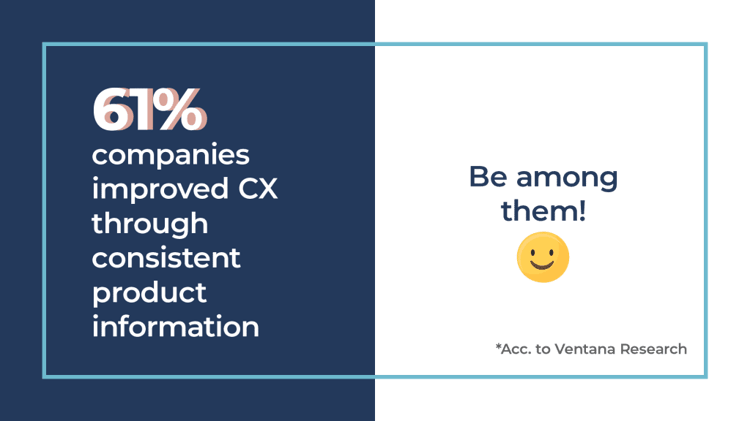 By creating good digital twins in a dedicated solution, you capture the product's DNA and ensure it is displayed and enriched in the most favorable way in multiple channels.
This is a milestone in order to differentiate your product from a competitor's product.
In order to be the go-to store for your customers, think about how your digital twins can be as appealing as possible.
Here, a very simple rule can get you very far; make sure you provide good-quality photos of your products.
Snappier product descriptions can work wonders, but images can do more than that.
Coupled with great copy on your product pages, your product pages will turn into a high-converting machine.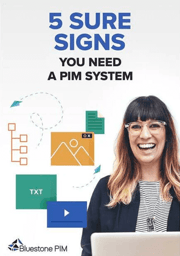 DOWNLOAD FREE E-BOOK
The no. 1 feature that drives purchases is product content
Check if you need a PIM system to manage your product content effectively.

A general challenge with using photos is getting the right balance between image quality and file size.
Remember not to go less than 72 dpi and approximately 100 x 100 px for thumbnails, 800 x 800 for product pages, and at least 1000 x 1000 px for zoomable close-ups.
However, for different platforms, like Magento or Wix, these numbers may vary.
\Images are also very important for SEO. All file names, titles, and alt-texts for images should be adjusted.


The quality of your individual product's data is the quintessential factor in ensuring consistency in the way a potential customer experiences, learns and acts upon an ecommerce ad. Ensuring accuracy across the board, from the product title to its description and images is not just nice to have, it's a necessity to ensure trust and transparency with your potential customers. Focusing on product quality is also the best long-term way to compete effectively and ensure a successful full circle in the lifecycle of an online sale

Juan Keena,

WakeupData


Resolution #4: I will research best-of-breed tools for our eCommerce stack
Managing multiple tools can be equally challenging and necessary for successful eCommerce sales.
For sure you start with an eCommerce solution (Magento, Shopify, custom solution), but running your sales as well as a media bank, product information software, and other functionalities all within one platform may be difficult to find and, frankly, not the best way to go.
Generally, whichever functionality you are looking to implement, you should choose a best-of-breed solution in this area.
A best-of-breed approach will allow you to use the best services available, providing the best user experiences and the possibility for speedy innovation.
Of course with Magento 2, Shopify, or other solutions, you will be able to add media files, and basic product information to your offer, and even set essential product relations for cross-selling or upselling, but these platforms will never give you as much flexibility, efficiency and scalability as a dedicated PIM solution.
Your sales are at the brink of another twelve-month sprint. Focus on improving in these four areas and it can be a home run for you.
So, this time next year when you reflect on the steps you will have taken in 2020, you will see that making New Year resolutions isn't all that silly.
Interested in product information management, but not sure where to start? Contact our PIM advisors to learn how a PIM solution can boost your eCommerce strategy.