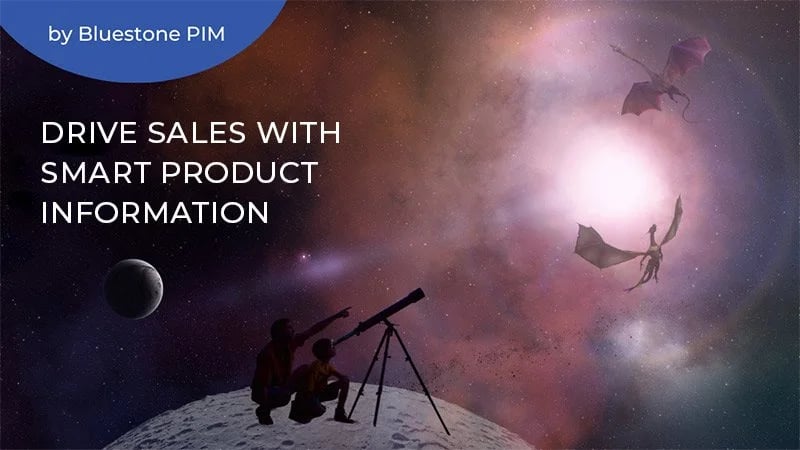 When you are running an online business, you are doing what you can to increase your marketing and sales results and make your business more successful. You will come across a number of solutions and advice to help you with this goal.
For example, there is always something you can do to improve your eCommerce website, such as optimizing your website's performance. Or you can work on your Search Engine Optimization, your advertising, and your social media presence, and perhaps use new sales and marketing channels to increase your reach.
You might even consider adding the best eCommerce features to your online stores, such as artificial intelligence, voice search, augmented reality, or anything that helps you provide more value to your visitors. With so many areas you can cover, it's hard to decide where to focus your efforts.
Fortunately, many of the hurdles in your online business can become smaller if you go back to the basics of selling online — and focus on the quality and usability of your product information. The way you manage product information for online sales is more important than you might think!
Quality product information is a solid foundation for almost any digital sales and marketing initiative. That's why we have written this guide to help you understand how Product Information Management (PIM) can contribute to your business success, and how you can make full use of your product data to drive awesome sales and marketing results.
What is Product Information?
Product information is all the data a company has about the products it manufactures and sells. Product information includes a product's technical specifications, size, material, weight, price, photos, videos, schematics, etc.


Why is Product Information Important?
Product information is what shoppers will research when they have a product in mind but have hesitation or doubts about purchasing it. As part of their research process, they will want to see specific details about the product (such as the price, specifications, and images) to see if it can meet their needs.
But if the product information is lacking or inaccurate, shoppers cannot assuage their concerns and the shop will be deemed untrustworthy. Shoppers will simply find another product or shop that they feel is credible. And that is the loss of a potential sale.
Before you decide to invest money in SEO, advertising, organic content promotion, influencer deals, or other activities to drive more traffic and increase sales for your eCommerce website, ask yourself one question: do you have a solid foundation of product data to support all of these activities? Basically, it's about implementing good product data management where team members have easy access to product information.
Product information needs to be readily available and should be easily repurposed for different channels. Without a trusted database of accurate, reliable product content, you'll have to reinvent the wheel every time you need to create content for a new purpose.
You'll have to source creative ideas, develop a content format, and make sure you do not miss anything important about your product — and if you are human like us, mistakes are hard to avoid.
The solution? Instead of racking your brains over product content and always starting with a blank page, make Product Information Management your friend.


Excellent Customer Experience Starts with Great Product Content
In brick-and-mortar stores, everything is pretty simple. Customers come in, look at the products and decide on the spot whether they want to buy them or not.
When we shop online, we also expect to get as many details as possible about the product to make a final decision. The modern online shopping experience is primarily influenced by coherent product content such as clear product images and descriptions.
To illustrate this point, a McKinsey survey conducted in 2020 discovered that 56% of U.S. consumers value complete product descriptions and accurate imagery when shopping online.
This makes sense as online shoppers cannot see, feel or test products in a store and therefore have to rely on the product content to get a "digital feel" of the product before they come to a purchase decision.
In order to increase online sales, it's crucial to provide all the necessary product details your shoppers need. Here is how you can start:


Craft Unique and Original Product Content
Did you know that consumers visit an average of three websites before making a purchase?
And the more expensive the product, the more time they take to compare alternatives and merchants.
However, many eCommerce stores use vendor-provided data and assets to save time. This way, they can save time by publishing the products in bulk, but how can they differentiate themselves from competitors if the product content on all platforms is exactly identical?
By crafting your own unique and original product content!
For the product description, highlight the product's features and benefits. Generate interest by talking to shoppers about how they can fulfill a need or solve problems by using products like yours. Inspire confidence in them by using a language and a tone of voice that makes them feel important.
How about photos? Take multiple shots of the product from different angles. Plan an everyday object beside it to illustrate scale. Include your own lifestyle images to give shoppers a feel of the product in their life.
Another reason for original product content is that your online store will enjoy some SEO benefits, such as a higher ranking on Google (which means more organic traffic and more potential sales).
By leveraging unique and attention-grabbing product content, your store can leave a lasting impression on shoppers and ensure that they will return to you again.


---
"The future of sales will rely more and more on PIM. PIM will replace picking up the phone, or opening the catalogs. Without Bluestone PIM, we would need to have a few more people on staff in customer support and data management. Brands that are not as strong in digital commerce are losing out."
-Hege Voll Midtgaard, Brand and Sustainability Manager at Bergene Holm

---

It takes a lot of time to write your own product content. In times of overwhelm, you may also need a little inspiration — and not just when you have a million SKUs! At such times, it's good to know that AI is making great strides and that there are friendly writing robots that help content marketers. (See also: labeling products based on pictures using AI.)
With all that technology has to offer, you now have no excuse but to deliver complete, unique, and engaging content and keep getting rave reviews from satisfied customers!


Write SEO-Friendly Product Content
We mentioned earlier that unique content is more easily found by search engines — and it's true! Standard product copy will not get you far, as it will quickly get lost among plenty of eCommerce stores that have done the same thing as you (sorry for being so blunt!).
Managing product content is no longer just a matter of syncing what you get from your vendors and suppliers. If you want to attract more customers to your product, you need to take care of Search Engine Optimization, and the originality of your content plays a big role in that.
Using Product Information Management with safeguards for product content completeness frees up your resources so you can develop SEO-friendly creative content that checks all the boxes.
While SEO for eCommerce is based on the same principles as general website SEO, there are differences you should be aware of. Unless you are a one-product brand (or working with one), each of your products has a different story to tell.
Each product presents an opportunity, but also requires extra work to get search engines to notice your store. The secret to making sure search engines pick up as much of your content as possible is to take a systematic approach. And with ways to track the completeness of product content, Product Information Management offers just that, for both textual content and visual media.
Here's a list of benefits of SEO-friendly product content your store can experience:
Higher ranking on Search Engine Results Page
Increased click-through rate
Increased conversion rate
Reduced cart abandonment
Reduced product returns and customer complaints
Use Product Storytelling Techniques
We buy Apple products not only for their functionality. With the product, we also get prestige and become part of the story of three young men who changed the world by developing a brand-new computer in the family garage.
Not all products are as beautiful as Apple or Dolce&Gabbana. There are products like hard-water stain removers, soundproof door strips, or vacuum bags for storing clothing. And all of these products have a story that you need to convey to website visitors along with a product description.
The product will not sell itself, the story behind the product will do the job. To tell the story of your boring products, you need to:
Focus on the benefits. You don't sell a vacuum bag. You sell additional space, comfort traveling, and peace of mind.

Introduce a

brand character

.

Even Duracell, a company selling AA batteries, has its own brand hero - a pink rabbit powered by batteries. The bunny was created in 1973 and is still recognized as Duracell's brand face.
Educate your audience. Dove is no longer just a bar of soap. Since 2004, Dove has been working on a goal to educate the next generation on appearance-related self-esteem and body confidence. They feature different body shapes in their ads and help cope with self-image issues. Would Dove be as popular and recognized if they showed a slim model showering with Dove products?
Let your customers tell the story. Instead of writing a long list of stain remover ingredients, why don't you ask your customer to post before and after photos? These ones are usually very exciting and can help build social proof for your brand.
Check our article on Brand Storytelling in retail marketing to learn more.


Work with High-Quality Images and Videos
There's really no better way to promote a business and develop a strong eCommerce brand than with images and videos that immediately give shoppers an idea of what your product is all about.
But all of your efforts can go to waste if they are so blurry, pixelated, or unclear that shoppers are immediately turned off.
A high-quality image clearly shows what the shopper can expect to receive when they buy the product. It gives the impression that the product is high quality, that the brand is professional, and that leaves a good impression on shoppers.
On the other hand, a low-quality image does not give shoppers confidence in the product or even the store. After all, if the store cannot be bothered to put in the effort to upload a decent-quality image, then shoppers may expect the same level of laziness for the product quality.
Therefore it is crucial that you only use high-quality and high-resolution images and videos. As learned from Etsy's buyer survey, 90% of online buyers said that photo quality is the most important factor in an online sale.
It's true that B2B customers are more likely to know what they are looking for, and frankly, they are more used to a poor user experience. But B2B customers are people, too.
As consumers, we buy products more easily when they evoke an emotional response. In B2B, you can get on the path to exponential growth simply by investing in high-quality content – creating videos, photos, and in-depth attributes – and giving your customers more than they are used to.
With a growing product portfolio, the number of images you have to work with quickly becomes overwhelming. Why not make it easier on yourself by using, for example, a PIM platform that is connected to your design software?
At Bluestone PIM we offer an InDesign Connect App that allows you to extract data from the PIM platform, work with templates in Adobe InDesign, and sync changes to product content back to Bluestone PIM.
This is just one of the ways you can reduce the time-to-market of your product portfolio and the overall cost of catalog creation. Working with the integrated DAM software, as described earlier in this post, is another way to make the process less time-consuming.


Remove Friction on Your Website
Whether it's a website that is slow to load, content that is hard to read, or a complex checkout procedure, friction experienced by shoppers results in poor customer experience, high bounce rate, and cart abandonment.
According to Google, the chances of shoppers leaving a website increase by 32% as the page load time goes from 1 second to 3 seconds. By the 5th second, the probability has increased to 90%.
That also means the faster your website loads, the higher the chances of shoppers buying from you. In fact, based on research by Portent in 2022, a site that loads in 1 second has a conversion rate 3x higher than a site that loads in 5 seconds.
There are also things you can do to eliminate friction in your digital customer experience, other than working on the page speed, such as:
Reducing the number of clicks to go from one page to another
Making the content more readable and engaging by using formatting
Simplifying your checkout process
Offering personalized content and product recommendations
Starting with your website software setup, it's important to have a fast front end, and you can also benefit from making your order management more fluid to scale your fulfillment processes.
We always recommend using cutting-edge technology for your eCommerce store to ensure optimal performance and smooth delivery, and with today's SaaS offerings, it's easy and cost-effective.


Make It Easy to Find Your Products
The need to eliminate friction goes all the way down to the details on your product pages. The information you present there is crucial, and with first-time visitors, it's often the only chance you have to make a good impression.


---
"You can't just tell people what you want to tell them. You have to tell them what
they want to know."

-Seth Godin
---

One of the most painful things about buying a product online is having to sift through endless listings and decide which one is right. Sometimes it feels like you are trapped in an impossible maze with only your fingertips for guidance!
The solution: make sure each page contains consistent information so visitors can quickly find what they need. It makes things easier and more satisfying for everyone involved (not just customers). You need to make sure your product page provides a smooth experience, and that's much easier to achieve if the product information is consistent.
It's hard to believe, but small changes can yield big results. For example, making links to related products a little more visible and easier to find. Examine the user experience to find out what really works for your customers, your market niche, and your specific products.
Your customers may appreciate the shiny new features of your eCommerce store, but what's really the most essential for their shopping experience is that they can easily find the information they need.


Examples of Product Pages with Great Product Content
A picture is worth a thousand words, and that's the case with Bluestone PIM's customer, Starboard (a leading windsurfing & paddle boarding brand headquartered in Thailand).
See how Starboard presents its products in 3D:
Speaking of images, check out the quality of visual content at Mango (a Spanish clothing design and manufacturing company). Customers can zoom in on products to see all the details: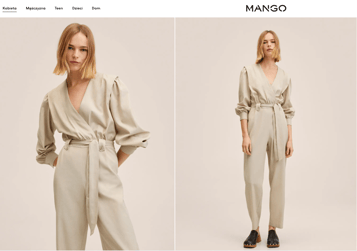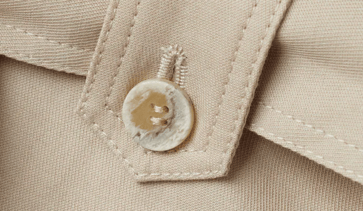 The default full-view (top) and the close-up zoomed-in view (bottom) for customers who would like to examine the clothing in greater detail


And here is an example of a less exciting product (puppy training pads) from Amazon. Check how many photos and information are available: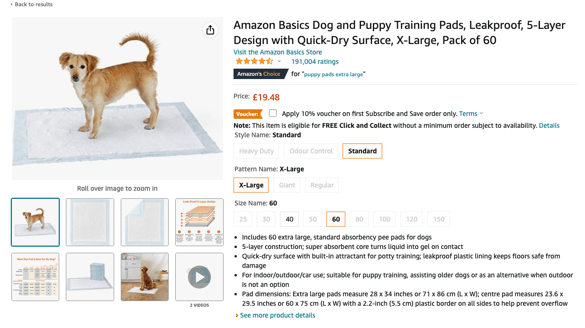 Meet Your Customers Where They Are with Omnichannel Marketing
Omnichannel marketing is a marketing technique that allows consumers to interact with products and offerings across multiple platforms and devices while maintaining a consistent brand experience.
With omnichannel marketing, businesses can reach out and connect to their target audience in a competitive market.


Why is Omnichannel Marketing Important?
In today's eCommerce business environment, fierce competition is a norm.
Sales and marketing channels, including eCommerce websites, native mobile apps, marketplaces, comparison sites, and even social media touchpoints all require fluent distribution of content.
Having multiple channels can work to your great advantage, but only as long as you are able to distribute your product content quickly and efficiently.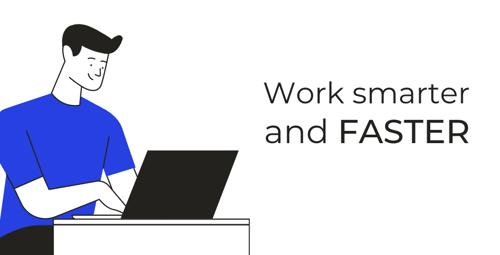 Orchestrating omnichannel experiences where shoppers can use any channel they like at any given time is another level of sophistication. Content across digital and physical touchpoints should work together to create an experience of unified commerce, with the purpose to attract, educate, and delight your customers.
Depending on the stage of your business, it can seem daunting and not worth a try, but the benefits are hard to ignore:


---
Companies with omnichannel customer engagement strategies retain on average 89% of their customers, compared to 33% for companies with weak omnichannel customer engagement.
---

The consequences of doing nothing can be dire, and COVID brought many striking examples of that. Just look at a brand like Primark and its losses due to a lack of sales volume and revenue from sources other than its main distribution channel.
Retail giants depend on their channel strategy for growth and even for staying on the market, and businesses of all sizes are facing the same reality. Even for small businesses, relying on single-channel sales is a substantial risk.


How to Create an Omnichannel Experience
Your presence on multiple channels will benefit you the most if you match your content as closely as possible to the needs of each channel.
Depending on the space and media format you have available, you may need to adjust your product content to get the best results. For example, if you are using your product content for advertising, your needs will be completely different when you are posting image-heavy content on social media than when you are using text-based ads.
For some media, you may want to create conversational content to sell your product, and at other times all you need is brass tacks and bullet-point feature highlights. A PIM system can help you contain this complexity.
When you use PIM software, you can manage different versions of product content for different purposes. This sets you apart from other eCommerce businesses that are less flexible and use the same website content everywhere, causing product listings to look out of place.
PIM also gives you the ability to customize product content to meet the needs of your audience in any place, at any time. Having the right kind of presence precisely where your customers like to shop is the start of a great customer experience.


How can PIM Help with Omnichannel Marketing?
A modern definition of PIM cannot overlook the importance of taking good care of your sales and marketing channels.
A PIM platform that easily connects with new sales and marketing channels allows you to distribute your product content effortlessly. At Bluestone PIM, for example, we offer APIs (Application Programming Interfaces) to connect with other systems. APIs significantly reduce development time and allow your company to connect to a new channel in a matter of days instead of weeks or months.
Choosing a platform built on APIs with a focus on interoperability means you can take advantage of new sales and marketing opportunities as they arise, without having to wait for an extension or resort to manual work with product content.
New Amazon country store? A new social media channel has turned into an internet sensation? No matter what becomes a hit with your target audience, you'll be right there quickly, ready to respond and benefit from being early to the game.
Tools for Sales and Marketing Teams
There are many tools available to help e-commerce businesses improve the way they present their products online. Companies with at least 1,000 SKUs will benefit greatly from MDM, PIM, PLM, and DAM.
Way too many acronyms? Let's find out what they mean and which one your team needs at this point.


Master Data Management (MDM)
Master data management (MDM) software focuses on the internal business processes and analytical needs of enterprises.
This solution can help organize reams of data such as customer segments and details, employee payroll, and product categorization. You should look into it if your company does not have an overview of customers or the supply chain.


Product Information Management (PIM)
Product Information Management is used to ensure the accuracy, quality, and completeness of product information for marketing and sales, for both physical and digital channels.
Core functions of PIM include workflow, business process, hierarchy management, data loading, synchronization, modeling and cleansing, and information stewardship. PIM platforms, like tools for marketing, are designed to be collaborative.
One of the key benefits of using a PIM system is having convenient access to cross-functional collaboration features for teams and users while protecting product data from errors and mistakes.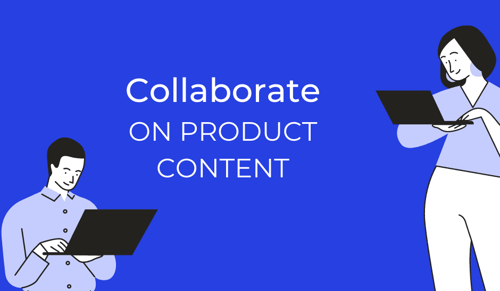 A PIM platform can include Digital Asset Management (DAM) features so you can store and manage product images, videos, and all kinds of digital assets in one place along with your product descriptions and other product data. Even your product relationships, bundles, and variants have their place in a PIM platform.
The more your products and the different parts of your offering are connected, the less you have to rely on shopping assistants, store associates, and support staff to make those connections for your customers. And that's a sign that you are approaching digital transformation the right way.
Today's digital commerce needs reliable Product Information Management to scale and deliver at the local, national, and global levels. In the case of eCommerce, a PIM platform is like an engine behind your product pages. It feeds data into your eCommerce backend, which is then displayed on your eCommerce front end.
The PIM platform gives you an overview of what you need to display your products correctly online. You can check your product completeness score and have an instant overview of the work that still needs to be done in order to publish your product.
This is all part of data-driven marketing, a movement that is considered the future of eCommerce by top minds in the field. Data-driven marketing allows businesses to respond to customer needs in real-time, deliver personalized content, and create a superior product experience — all important factors in driving online sales.
Your eCommerce product pages, ads, marketing, social media campaigns, and marketplace listings can have a "single source of truth" in Product Information Management, and it will make your job much easier.
Centralized data is the lifeblood of an eCommerce business. Do you think centralizing your product information is too much of a hassle? If you don't do it, you'll be left with scattered and incomplete information that can make your desired results distant and hinder the growth of your business in the long run.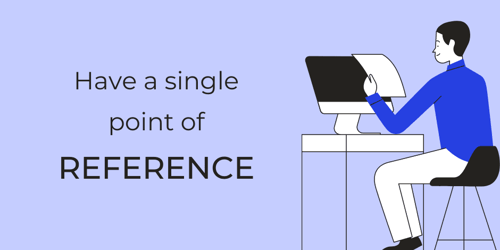 Changes to your product data in a primary location can be used for automatic updates to secondary locations. For example, you can feed your latest product content to your website's product pages and simultaneously to marketplaces like Amazon, eBay, Google Shopping Feed, your mobile app, social channels, etc. Or you can update your product pages based on data from an industry database.
The possibilities are endless. However, there are just as many pitfalls and caveats to watch out for, especially if some of your data sources are not as clean as you'd like (think Excel spreadsheets, local files, and notes).
With PIM as your source of product data, you can ensure that content across channels is accurate and always up-to-date across all channels. This, in turn, will help you increase customer satisfaction and trust and improve your company's sales and marketing results.


Product Lifecycle Management (PLM)
Product lifecycle management (PLM) is software that helps teams to manage all data at each stage of services' or products' lifecycles across the global supply chain.
Its main purpose is to facilitate the monitoring and tracking of changes in a product until it is launched onto the market.


Digital Asset Management (DAM)
The leading eCommerce websites rely on Digital Asset Management to help them manage the complexity of having a large amount of digital content.
Your customers expect you to accompany your product descriptions with great visual content. Online content can make it possible to avoid going into a store but to successfully persuade your customers, you need to make them feel like they can almost touch your physical product. And for different customers and different products, this can mean a lot of different things.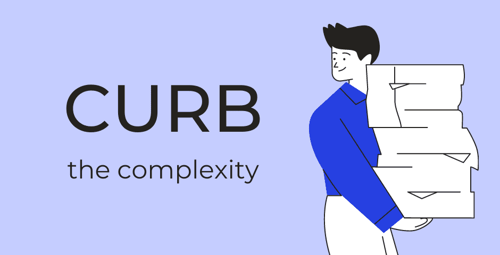 Some customers want to see lifestyle/product placement shots. Others are more interested in close-ups, scale images, 360 views, product sheets, or even packaging. Any image, video, or attachment can serve the purpose of bringing customers closer to your product to increase purchase intent.
It is proven that adding more images leads to higher conversion rates. That's why most eCommerce businesses need a variety of high-quality assets to fill their portfolio.
You also need to organize your assets intelligently and make sure each image is easy to find. If your team can't find product images quickly enough to use or share, the investment you put into creating images may have been for nothing.
On the other hand, if you feel like you have succeeded in providing your customers with consistent images and all the product views they want, it's time to pat yourself on the back! You are doing online sales in the digital age the right way.
For best results, consider Digital Asset Management, one of the features of advanced Product Information Management systems to enhance your visual content with less time spent.


Use Product Information to Your Advantage with Bluestone PIM
While there are many secret ingredients to great online sales and marketing for eCommerce businesses, all digital sales websites work with product information. And all can benefit from managing their information systematically, without scattered data sources, avoidable errors and mistakes, and frequent headaches.
Individual users and teams enjoy using PIM platforms because with PIM they can develop a repeatable process and stay organized. This helps them better manage their workload, create content faster, and also:
have easy access to an entire product portfolio or parts of it
update product attributes in bulk,
create many variants of a product
apply product attributes from categories down to groups of individual products
With a PIM solution, not only can you create a clean and manageable product catalog, but you can also access advanced reporting and business intelligence tools to get a better handle on your product content strategy.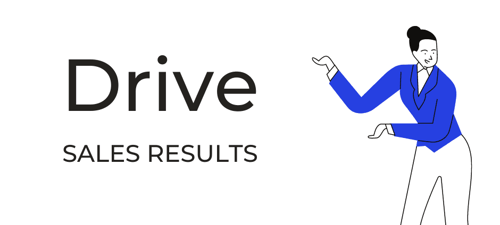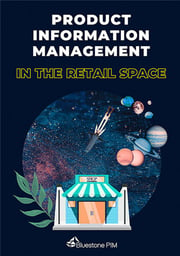 DOWNLOAD FREE E-BOOK
Product Information Management in the Retail Space
Learn how retail companies are creating engaging customer experiences by improving their product data.
Do you manage an eCommerce website, own a vast product catalog with 2 million SKUs, or struggle with maintaining a consistent product experience? With a Product Information Management solution, you can easily manage, enrich, and distribute your product content, and create a compelling and engaging shopping experience for your customers.
Book a demo meeting to see Bluestone PIM in action or have a chat with our PIM advisors to learn how PIM can help you maximize your business's sales potential.