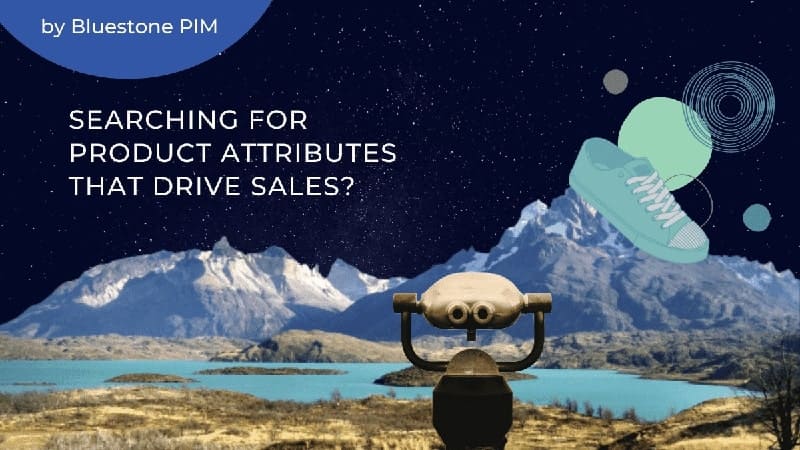 According to ROI Research by Adobe, companies that prioritize CX stand to see 1.9x higher retention rates, 2.1x higher CLV, and 1.7x higher revenue growth.

Today's customers tend to do solid research before making a purchase. They want to know not only the basic features and dry facts about products, but also what a product is made of and how it should be used, cared for, and stored. They want to review and compare similar products and variants. So e-commerce businesses should provide them with the content they are looking for on the product page, right? Let's learn how to do it the best way.

Rich product information is one of the pillars of the art and science of customer experience. In this article, you'll learn more about the foundational element of rich product data – product attributes. Here is how they impact the buying decision and how you can create and manage them to drive online sales.
---
How do customers make their purchase decisions?
Before we dive deeper into product attributes, let's talk about the consumer decision-making process to get the big picture. Put yourself in the customer's shoes for a moment to better understand the 5-step process.
Winter is coming. It's getting colder outside and you only have insulated sneakers in your closet. You need warm shoes (recognition of a problem or need).
You have started searching Google for information, asking friends what shoe brands they recommend, checking reviews and online stores (information research).
You have found the shoes that fit you well, you like the design, features, and price, but it is always good to check the other options as well (comparing alternatives).
Time to decide on shoes (purchase decision).
You have bought the shoes and you can test them in use. This is the final stage where you ask yourself, "Was this the right decision for me or should I return the product"? (post-purchase evaluation).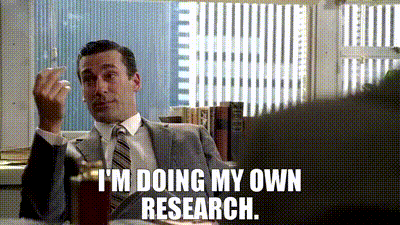 Today's customer is an experienced seeker
In the crucial stages 2 and 3, a consumer finds your product and compares it to the competitor's offering. What factors are important to your picky buyer? Product attributes of course.
What is a product attribute?
Let us start with the short definition right away. A product attribute is the objective property of a product or service function (in other words, we can define a product as a certain set of attributes). Product attributes describe specific product features and provide additional details. They are used as parameters for the component search, navigation criteria, and product comparison. A distinction is made between tangible and intangible attributes.

Tangible attributes – physical features such as size, design, length, or pattern.
Intangible product attributes – non-physical features such as the publication date or price.
Examples and types of product attributes
Attributes must be informative and readable so that consumers can easily compare and find products that meet their needs. A few examples of product attributes from different attribute types:
Name
Brand
SKUs
Size
Color
Design
Marketing statements
Video tutorials
Country of origin
Price
SEO components like meta description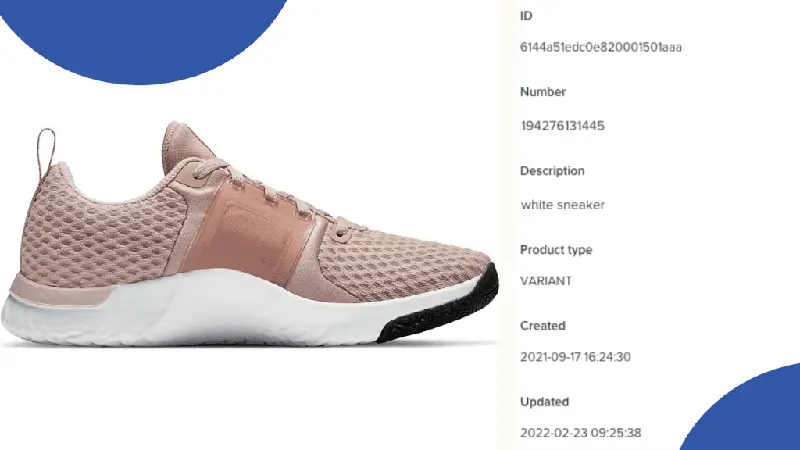 Examples of product attributes in Bluestone PIM
There are several types of product attributes. They can relate to quality, verification (descriptions such as certified by… or approved by…), belonging to marketing claims (e.g., launch date or season), logistics (e.g., package size or container), or innovations (new look or new feature).
Product attributes vs. features vs. benefits
Both attributes and features describe the product or service function and highlight its characteristics. But what is the difference between them? Simply put, features are an integral part of your product. You can not change them within variants or sell them as separate products. If you do so, then they are attributes. The features of your competitor's product can be your product attributes. So you can see that there are no silos here.

Attributes are objective and specific. Benefits are abstract and subjective. For example, product benefits could be shock absorption in a shoe that protects your feet from injury, or a vegan jacket that is made of no leather material.
Why should you care about product attributes?
Product attributes are decisive factors for buyers when making purchase decisions. Customers evaluate product usability based on the benefits each product attribute brings. The decision is made by analyzing overall the different attributes together.
It is also referred to as the product attributes decision. The quality of the product, its look, its features, and the way the features are combined determine the success of the product on the market. We look for a product that is a combination of these factors, meets our needs, and is different in some way from its competitors.
The part of a brand experience
There are at least a dozen definitions of the brand. "The father of advertising" considered attributes to be an essential part of the brand.
"Brand is the intangible sum of a product's attributes: its name, its packaging and price, its history, its reputation, and the way it is advertised".

David Ogilvy
The brand experience occurs when customers interact with product features and attributes. Then there is instant gratification and sentiment grows – positive sentiment remains or negative sentiment increases.

Attribute importance weights also depend on the perceived relative position of the brand. A recent study by Sue Ryung Chang and Hyun Young Park, published in the European Study of Marketing, concluded that "consumers who perceive a brand as inferior to its competitors in a given attribute place greater weight on that attribute for that brand. In contrast, when the brand is superior in the eyes of consumers, the attributes don't place greater weight on".
4 hacks on creating product attributes that sell
To cut to the point – how do you figure out which product attributes are most important to your customer and start on the path to higher conversion? Research and product information management will be your friends.
Listen to your customers
First and foremost, understand your customers and start speaking their language. You can follow these steps to implement a customer-centricity approach.
Talk to customer service or store personnel to learn more about what information a customer expects to know about a product. Your customer service team likely has the best insight into your customers' burning questions.
Check reviews about your products and those of your competitors on social media, Google, and marketplaces. This is a treasure trove of information and customer feedback. Pay attention to what product characteristics buyers are writing about and the wording they use.
Track the performance of your product pages with tools like Hotjar to determine the most popular attributes.
Apply SEO best practices and include voice search keywords.
Do research using social listening tools to find out what your customers are saying about products like yours.
Run conjoint analysis
According to Hubspot, conjoint analysis is "a market research tactic that seeks to understand how people make decisions. A common approach, the conjoint analysis combines realistic hypothetical situations to measure buying decisions and consumer preferences".

Conjoint analysis can be useful for marketers to predict customer purchasing patterns. This method is based on estimating the influence of each product attribute on the utility of a product utility and calculating which attributes are most important.

To perform a conjoint analysis, you need to list all the product attributes of your product and define a target market and buyer personas. Based on this, you create a questionnaire and distribute it across your various marketing channels.
Manage your product attributes
Managing attributes are as important as well-written product descriptions. It's part of the quality of product information, a key to success in improving the customer experience. Flexible modeling product data by grouping attributes into types and categories, creating category-level attributes (CLAs), and creating relationships between these attributes helps customers in their journey. You can do all that attribute management in the Product Information Management software.
Implement a comparison tool on your product page
If you have products with multiple technical specifications, consider implementing a comparison tool. Follow best UX /UI practices, use smart filters and sorting options, use plain language in microcopy, and provide product descriptions without jargon.


Hope you will not feel lost anymore. Do not be under any illusions that Vincent has made getting started with spreadsheets hell. Use smart tools and techniques in product attributes optimization to easily identify growth opportunities and maximize sales revenue.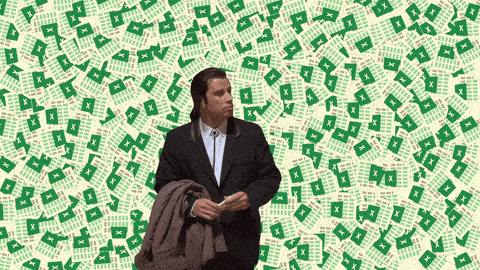 Schedule a guided demo with a Bluestone PIM expert to learn how PIM can help you manage product attributes and your business sell more products in the digital channels.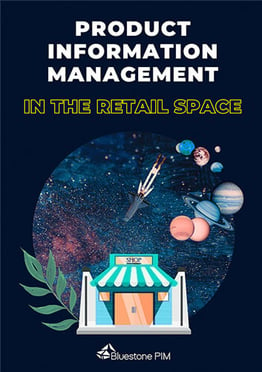 Zuzanna Zareba is a content writer at Bluestone PIM. In a previous life, she juggled the topics as an editor and multitasker PR specialist until the tech space won her heart. She believes empathy and in-depth research are the keys to creating good content.