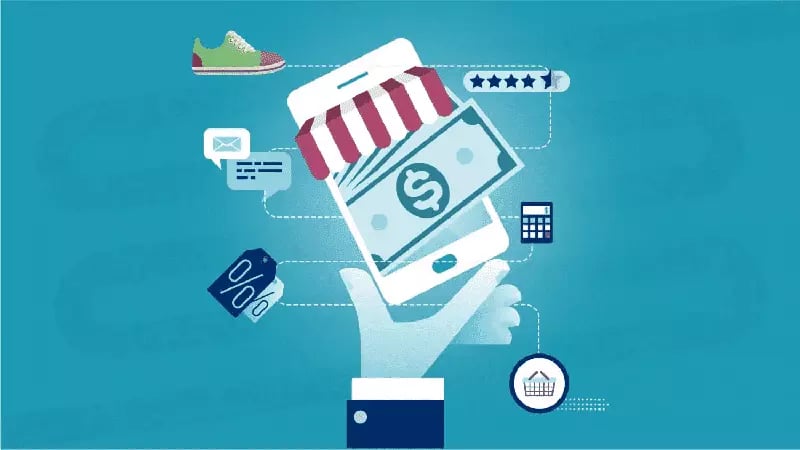 With the advent of e-commerce, prophets of doom have flocked to herald the demise of physical stores and shopping outlets. Mournfully, their premonitions came true for a large segment of brick-and-mortar retailers, and this affected even well-established ones, like Toys R Us, Sears, Blockbuster, Circuit City, Radioshack, and many more. Although Internet sales have been increasing and will continue to increase steadily (the reason behind physical stores going out of business), physical shops can in fact survive. However, a second chance after the sweeping tsunami of the digital trend is only available to those who are willing to regroup and adapt. And, this done creatively and technologically.
#1 Let Me Entertain You
Brick-and-mortar shops should pull through if they begin to perceive and position themselves as something way more than a store. They must go deeper than just a place of commerce and become a destination which customers flock to because they crave the experience of being there. This can be achieved through, for example, bespoke clothes fittings, craft-beer tastings, virtual-reality experiences, stunning store layouts and decorations, or unique barber services. There are countless examples of inspiring retailtainment ideas out there. By providing this, a business can garner a community around it, solidify a customer base which will want to linger longer, and turn shoppers into fandom.
Retailtainment approach can save brick-and-mortar stores
Click To Tweet
It is a true business opportunity, as studies begin to show that younger millennials are peculiarly committed to brick-and-mortar retailers – confirming that ROPO (research online, purchase offline) is a thing. What this demographic should be given is an Instagram worthy shopping experience. You can't put a price tag on the word of mouth that is generated in this way. This trend should be embraced and facilitated, not shunned upon.
#2 Blend Online and Offline
The next chapter of e-commerce is witnessing digital best practices seeping into the fiber of the analog world. Traditional brick-and-mortar stores should mimic and incorporate UX wisdom into their operations. To do this, get to the bottom of the UX mindset and ask yourself this:
How would purchasing these items in this shopping outlet make me feel?
Ideally, an answer to this question should describe something for which the Japanese have the perfect word, Jinba Ittai. It means a feeling of oneness between the rider and the horse – and, in recent times, a concept beautifully employed by Mazda. Brick-and-mortar stores should strive towards evoking this feeling in their customers and leading them to ask themselves how they could not know this brand or be their customer before.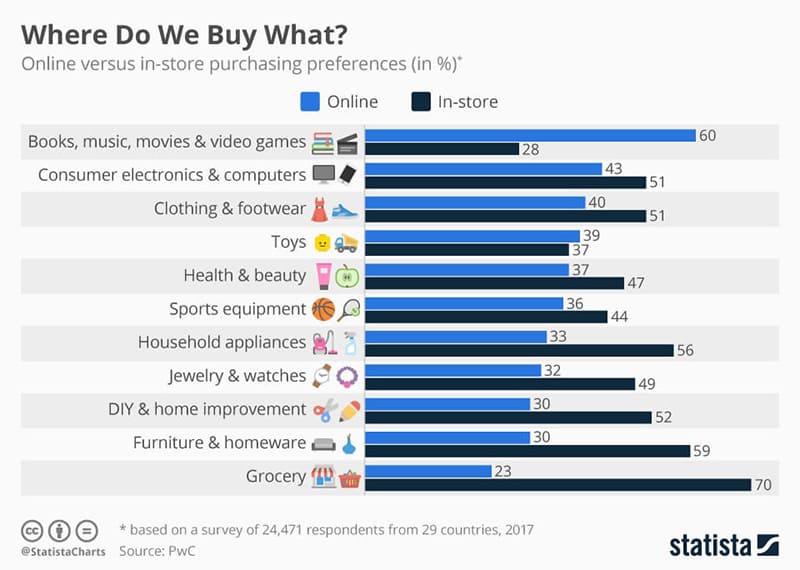 #3 Take Control of Omnichannel
For bricks-and-mortar to stay afloat, they need to create absolute consistency across all sales channels. Naturally, the experience that they create and the product information that they feed on and off the web doesn't have to be identical, but woe if it is inconsistent. With so many sales channels to tend to (websites, both traditional and mobile points of sale, product catalogs, social media, etc.), whether it is tools, furniture, home and decor, electronic equipment, footwear, books, or other, updating the product information is a dread. Especially if your SKUs come in thousands, spreadsheets are no longer up to the task. What will help, though, is scalable Product Information Management software which can ease the pain of low-quality product information. Implement it to see an increase in customer satisfaction, a decrease in cart abandonment, and tiny product inconsistencies eliminated.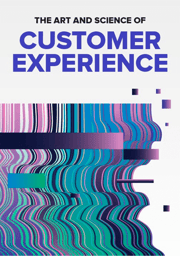 DOWNLOAD FREE E-BOOK
The Art and Science of Customer Experience
Over 50 pages of expert advice and top CX tips
Only dotcom giants, like Amazon, can venture into the extravaganza of going offline. For the rest of the world, the direction is opposite. Do not place your bet on the fact that the Internet revolution won't affect your business. Be agile and re-morph to give yourself a second life.
Interested in product information management, but not sure where to start? Contact our advisors to learn how a PIM solution can boost your e-commerce strategy.