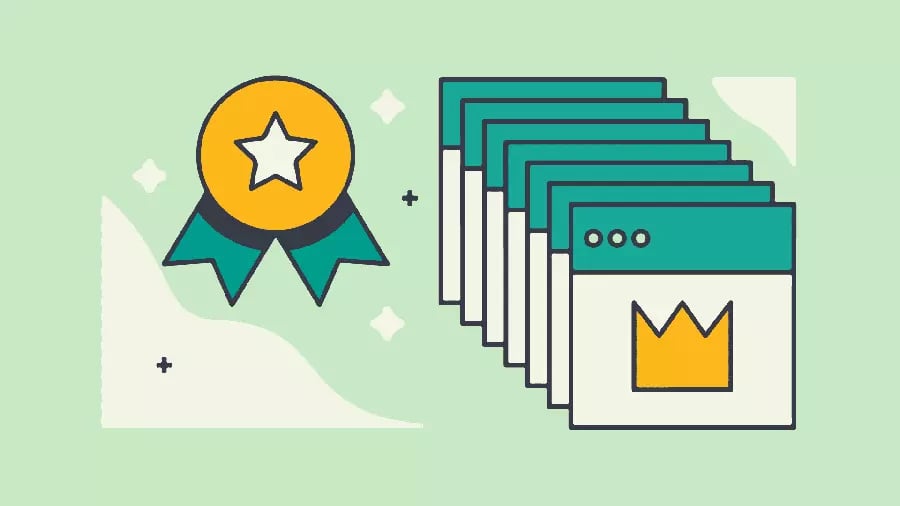 Product Information Management is becoming a crucial business platform. According to this study, the global PIM market is estimated to grow to USD 15.78 billion by 2021. Conditions that lead businesses to implement a PIM solution include:
a large number of SKUs
frequent changes of product attributes
sales via a number of digital channels
a need for seamless customer experience in the omnichannel
With the many offerings available, and different nomenclatures used by various providers in their marketing materials, the choice is often confusing. That's why we want to give you a summary of the key PIM alternatives on the market, including the following products:
Informatica
Inriver
Akeneo
Bluestone PIM (that's us )
SAP Product Content Hub
Riversand Ascend PIM
Pimcore
Litium
Storm
Criteria
Apart from the desired functionality, other important criteria may be the delivery model (cloud, SaaS, on premises), the use of APIs and microservices, multi-language support, and extendability with apps. In this comparison, we used the following criteria:
1. Type of platform (PIM, MDM, Commerce, or another)
Whether a solution covers only Product Information Management or also Master Data Management, Customer Relation Management. This affects the complexity, flexibility and pricing of the platform.
2. SaaS
SaaS PIM platforms are scalable, available from anywhere in the world, and enable continuous improvements of functionality.
3. Multi-tenancy
Whether a PIM is delivered in multi-tenant mode, meaning multiple users share a single instance of the software. This guarantees smooth development and release cycles, while ensuring that each customer's data is secure.
4. API focus
Thanks to API endpoints, integration between PIM and other solutions like ERP, webshops and product catalog builders can be extremely fast and efficient.
5. Supplier portal
Allowing other stakeholders (suppliers, external agencies, translation services etc.) to enrich product information requires a safe and detailed permissions functionality in PIM.
6. Marketplace with additional apps
Add-on apps make it possible to add value to an IT ecosystem, building up your best-of-breed solution.
7. Built-in Digital Asset Management
Digital Asset Management functionality in product enrichment is absolutely necessary. It is hard to imagine efficient product data management without features that allow adding, labelling, downloading or performing other operations on media assets.
Comparison
| Vendor | Platform | Saas | DAM | Multi-tenant | API focused | Supplier portal | Marketplace |
| --- | --- | --- | --- | --- | --- | --- | --- |
| Akeneo | PIM | Not the free version | No | No | No | Limited, not in the free version | Yes |
| Informatica | MDM with PIM | No | Yes | n/a | Yes | Yes | Yes |
| Bluestone PIM | PIM | Yes | Yes | Yes | Yes | Yes | Yes |
| Riversand | PIM with limited MDM | Yes | Yes | Yes | Yes | Yes | Yes |
| Inriver | PIM | Yes | Yes | Yes | Limited | Yes | Yes |
| Sap | PIM | Yes | Limited | Yes | Yes | Yes | Yes |
| Pimcore | PIM | No | No | n/a | Yes | Yes | Yes |
| Litium | PIM | Yes | No | No | Yes | Yes | No |
| Storm | Commerce with PIM | Yes | No | No | No | No | No |
Bluestone PIM core areas evaluation
As identified by Forrester, the four core areas in PIM solutions include:
content onboarding,
content centralization and governance,
content creation and enrichment,
content distribution.
Look into these 4 areas when choosing the best PIM alternative: (1) Content onboarding, (2) centralization and governance, (3) creation and enrichment, and finally (4) distribution.
Click To Tweet
Here is how Bluestone PIM covers these areas.
Content onboarding
Product information can be easily imported to and exported from Bluestone PIM through a common range of file formats, including xls or csv. For complex imports, Bluestone PIM offers bespoke support. With a granular system of roles and permissions, you can also invite colleagues, partners, suppliers, agencies and other external collaborators to onboard content.These external parties can transfer content directly into Bluestone PIM using a dedicated supplier portal. At the same time, a complete access control over product content at any stage is retained.
Content centralization and governance
Product governance is crucial when it comes to pushing the relevant versions of product content to external channels. In Bluestone PIM, complete versioning and data quality control features ensure there are no mistakes in customer-facing sales channels. Completeness requirements enable you to get an overview of the work left to create a digital twin of a product, identify missing pieces of product content, and run checks before publishing a product. Flexible catalog structure enables efficient product centralization, and category level as well as variant-level attributes ensure smart product governance.
Content creation and enrichment
Content enrichment is available through Bluestone PIM core functionalities, such as Digital Asset Management. It enables users to add, label, edit, filter, and link all media assets. Also, flexible data modelling allows creating detailed attribute structure, with correct attribute types (boolean, integer, formatted text, string etc.). Attributes can be used for creating compound attributes. Product content can also be contextualized, by adapting language and other attributes, such as price, to local markets. Product content creation can be streamlined by using product templates.
Content distribution
Since Bluestone PIM is 100% API-focused, data is ready to use in external channels, either through existing apps and integrations (Magento 2, Amazon Marketplace, industry databases such as Tradesolution EPD or NOBB) or new integrations, which can be implemented easily. Bluestone PIM product data can also be used in other channels, such as print catalogs (through PDF Generator and Adobe InDesign sync), team productivity apps (Slack) or other third-party apps (Digital River payment app integration).
Our verdict
Ideal for seekers of complete enterprise solutions
Riversand
Riversand Ascend PIM is an integral component of a much wider MDM offering. Though it can be used as a standalone solution, it will quickly face challenges when businesses want to integrate it with other non-Riversand solutions. As with most best-of-suite software, Riversand users risk vendor lock-in and high implementation costs when they want to retain interoperability with other elements of their IT infrastructure. This is not a disadvantage for large global brands that can afford both high price and time-flexible implementations.
Ideal for seekers of easily-integrated API-based PIM
Bluestone PIM
If you want to take advantage of a modern 100% API-focused PIM but still retain freedom to easily build your eCommerce stack with solutions from other vendors, Bluestone PIM is the ideal PIM platform. Choosing a best-of-breed solution is an investment in your long-term agility, as it allows you to pick and match the best functionality on the market for your specific needs.
Bluestone PIM helped us in our transformation towards improving our digital business processes.

Christine Øvrum Halvorsen, Web Editor at Isola
Ideal for seekers of open-source PIM
Akeneo
Some PIM projects list open-source as a requirement. With all the pros and cons, Akeneo is the winner among open-source PIMs, especially due to its vibrant developer's community. So, for companies that have a team of developers at hand who can customize an open-source PIM or build connectors to meet their needs, Akeneo offers the most opportunities.
Ideal for seekers of PIM with integrated DAM
Bluestone PIM
If your requirements for product information management also contain a robust Digital Asset Management functionality, your choice should be Bluestone PIM. Though other providers do offer a DAM feature, it is not always a built-in service of the PIM solution, and therefore is implemented and billed separately. In Bluestone PIM, media assets can be efficiently labelled, added to products, bundles, catalogs and categories, duplicated, versioned, filtered, and saved as a new View for later use.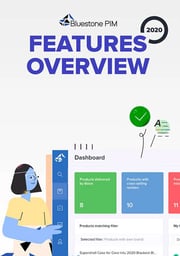 DOWNLOAD FREE E-BOOK
Take your product information to a new level
Check the unique features of the first MACH-based PIM.
About Bluestone
Bluestone is a Nordic eCommerce brand with a global reach. It was established in 2015 to build Bluestone PIM, a disruptive SaaS platform for Product Information Management (PIM). The team behind Bluestone PIM has been part of digital commerce for more than 20 years, and with 15 years of specific PIM experience. We are now more than one hundred dedicated colleagues with teams in Stockholm, Amsterdam, Palo Alto, Gdansk, Bangkok and Tønsberg.
Interested in product information management, but not sure where to start? Contact us to learn how a PIM solution can boost your e-commerce strategy.