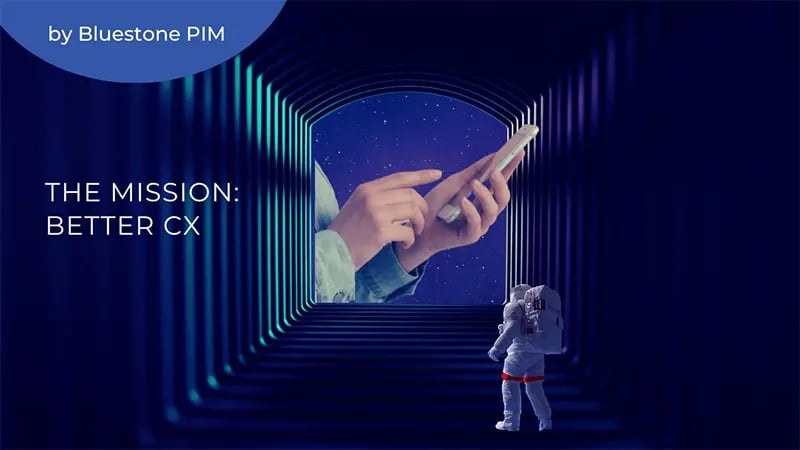 The main difference between offline and online shopping is that digital buyers can't touch, measure, or try the product on.
They base their decisions on the details they read, see, and hear about a product online, including its specifications, articles, videos, photos, and other available information.
That is why eCommerce businesses need not only convenient and appealing product page designs but also reliable, comprehensive, and accurate product information to succeed.
Product Information Management (PIM) is a big help here.
In this article, you'll find out what PIM is and what role it plays in providing a good customer experience and building customer loyalty.
What Constitutes Customer Shopping Experience
Online store owners and developers know that the customer experience can be affected by multiple factors. First of all, the website or app should be properly designed and tested.
Apart from that, it's vital to regularly analyze key metrics, track KPIs, and make necessary adjustments.
Here's a list of factors that contribute to the customer experience and should be taken care of.


Website/App Performance
Without sufficient upkeep, even the best eCommerce platforms like Magento, Shopify, or BigCommerce cannot function properly for long.
To improve the loading speed and ensure conversion rate optimization, it's necessary to improve the Magento database, media, caching strategy, and other aspects.
Remember that the longer it takes for a site to load, the more likely a user will bounce.
There are 3 web performance metrics measured by Google that reflect various aspects of the customer experience on your website and are called the Core Web Vitals.


Each of the Core Web Vitals represents a distinct facet of the user experience, is measurable in the field, and reflects the real-world experience of a critical user-centric outcome.

The Core Web Vitals are:
Largest Contentful Paint (LCP): It indicates the largest media component's loading time. It should occur within 2.5 seconds of when the page first starts loading.
First Input Delay (FID): It displays the response time to a user's specific action—pressing a button, choosing an option, etc. Pages should have an FID of fewer than 100 milliseconds.
Cumulative Layout Shift: (CLS): It measures how stable a website's visual content is while being used. It also covers unexpected layout changes that may be a problem for users. Pages should maintain a CLS of less than 0.1.
Mobile Version Performance
You need to carefully consider how your eCommerce website will look on mobile devices. M-commerce sales have already topped desktop ones.
If you want to prevail in the never-ending contest with your competitors, excellent usability is essential.
Make your website responsive so that it can fit different types of devices. You can rebuild a website as a progressive web app.
PWAs are web pages, but they offer many of the same qualities as native apps, including excellent UX and UI, push notifications, and an offline mode.


UX/UI Design
The ideal method for making an app simple to use for a particular target market is a combination of UI and UX.
Users should be able to navigate through the website easily without facing any obstacles. Otherwise, most customers won't stick and will leave as soon as the first challenge appears.
When creating a digital platform, remember that people will associate it with the brand and goods you're selling, so it is important that it looks nice and is easy to utilize.
Here are the main principles of UX/UI designs you definitely should apply:
Put users' needs first

Provide straightforward navigation

Make it easy to interact with the website

Make it visually appealing

Take care of the copy

Take care of the hierarchy


Easy Switch between Online and Offline
Strive to provide a seamless and enjoyable purchasing experience both online and offline with a seamless transition.
On the path to true omnichannel, there are two main steps to take: connecting the offline and online business directions; and putting technology in place to record, save, and share the history of interactions and purchases with all involved staff members, both online and in-store.
An example will be the "Buy Online, Pick Up in Store" (BOPIS) retail option that allows customers to purchase items online and then pick them up at a physical store location.
By offering the BOPIS option, retailers can connect the online and offline shopping experiences and provide customers with more flexibility and convenience.
For example, customers who are looking to purchase a product online but want to see it in person before making a final decision can use the BOPIS option to purchase the product online and pick it up at a physical store.
This provides them with the best of both worlds: the convenience of shopping online and the ability to physically examine the product before making a purchase.
According to a survey conducted by Raydiant in 2021, more than 56% of respondents have used BOPIS 6 or more times in the past year, with 8.2% of them using BOPIS 20 times or more.
This highlights the increasing popularity of BOPIS among shoppers and the need for businesses to adopt an omnichannel strategy to adapt to their customers' demands.


What Is PIM?
Product Information Management (PIM) is the process of gathering, maintaining, and disseminating all necessary information about a product from a single location.
PIM software seeks to safeguard and enhance the quality of product information that is accessible to partners, platforms, and collaborators both inside and outside.


How Does It Work?
PIM solutions streamline internal procedures for businesses to provide customers with consistent and high-quality product information. As a result, brands provide superior customer experiences, eventually increasing revenue.
A Product Information Management system can import product data from external sources into the PIM platform by designated users or a system administrator.
It enables users to add marketing copy or digital assets to product data, alert collaborators to take action, and deliver the most relevant information to partners, the press, websites, and other channels.
PIM tools make use of taxonomies that specify how products and related data components are linked to and structured within the system.
The taxonomies classify products into different categories based on the characteristics used to describe them. As a result, the PIM system has structured product information that system users can readily alter.


Who Needs It?
A PIM solution helps people in various jobs optimize their day-to-day work in multiple ways, all of which contribute to increasing overall corporate revenue.
Product managers employ PIM systems to provide the marketing team with correct product information. The product manager can update information in the PIM tool at any point during a product's lifecycle, which will lead to an automated alert being sent to collaborators.

The PIM system serves as a single authoritative source of information for product marketers. They request and assign texts, imagery, and videography for new items using an integrated PIM solution.

Creators use the data kept in the PIM system as a resource to direct their work. Using a PIM system, they have instant access to the data required to produce precise, purposeful outcomes.

E-commerce administrators use a PIM system to transmit product listings to publishers and syndication networks. An alert is sent to the eCommerce manager to notify them of any updated product data or content in the PIM system.


PIM in Customers' Shopping Experience: The 4 Benefits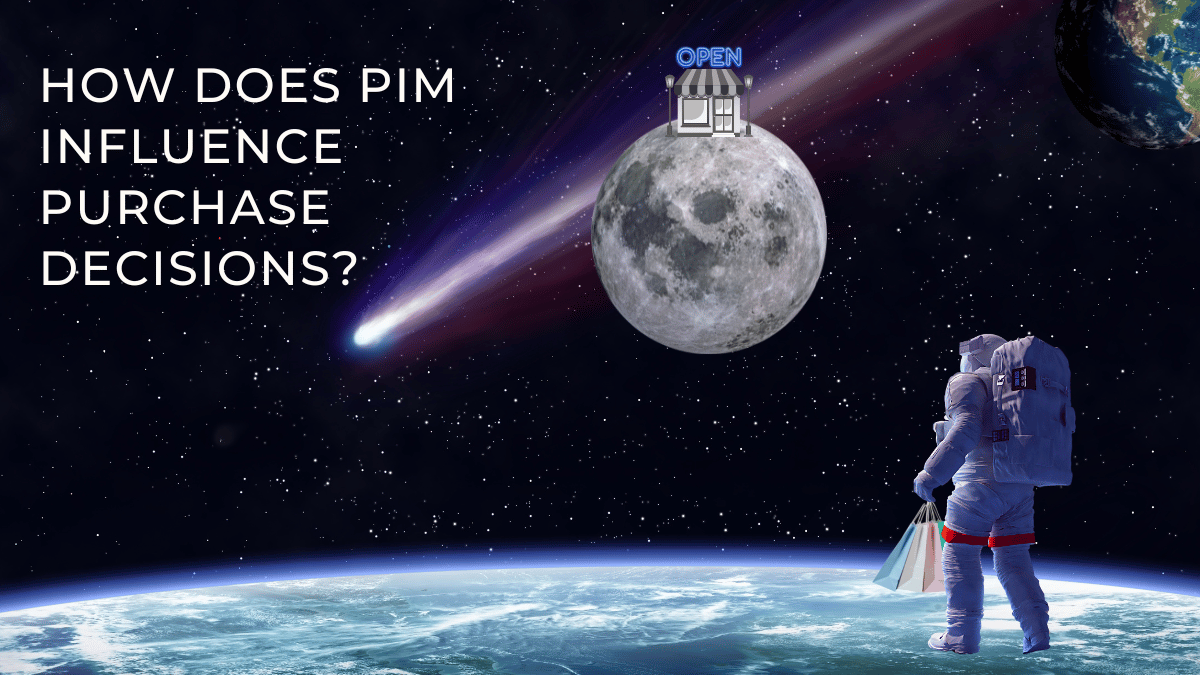 Gives Access to Rich Product Information
An online shopper will immediately move on to another website if they cannot discover the information they require to purchase goods or services.
Rich product information significantly reduces the online shopping cart abandonment rate and improves the purchasing experience.
A robust PIM solution ensures that all vital data is always accessible, up-to-date, accurate, and consistent.
To improve the consumer experience, you should push top-notch and up-to-date information out to merchants and resellers even if you don't have a Direct-to-Consumer business model.


Leaves no Chance of Unpleasant Surprises
Shoppers depend on the information that is presented to them to learn about the product before making a purchase decision.
So if they were given inconsistent, outdated, or flat-out incorrect information, the customer will likely receive an item that is different from what they expect or doesn't meet their standards.
They may then choose to return the product, drop you some feedback, or share their experience on social media.
But the result is all the same: an unhappy customer who may not give your business another chance.
By ensuring that product information is accurate and up-to-date, the customer can be confident that the item they receive will be what they expect, reducing the likelihood of returns and your expenses on managing returned goods.


Better Customer Service
PIM implies spreading product information consistently across multiple channels and business systems.
That is why internal departments like sales, marketing, customer service, etc. can easily access credible information about stock status, upcoming deliveries, product availability, dimensions, etc.
With PIM in place, your customer-facing staff can better serve consumers who contact customer support by giving them pertinent information and guiding them along the sales cycle.


Faster Processes
PIM not only enhances the final information but also streamlines business procedures and makes it possible to manage each product master record's hierarchy, structure, validations, approvals, versioning, and enrichment with attributes, descriptions, documentation, and other pertinent data components much more rapidly.
This means that you can have a faster time to market.
Customers will therefore be able to purchase the newest and trendiest items in your store earlier than in others, resulting in contented and devoted customers.


7 Best Practices for PIM
Merely implementing a Product Information Management system in your company is insufficient for handling product information effectively.
If you wish to take advantage of PIM and provide an excellent customer experience, you need proper system configuration, a solid strategy, and effective testing.
Let's have a closer look at these 7 best practices for Product Information Management.


Focus on Customers
Any company that wants to offer excellent customer experience needs a customer-centric data model.
The model implies that customers are given top priority, ensuring that all data and business procedures are created with the user in mind.
This entails as much personalization of the customer experience as possible, comprehension of customer expectations, and making it simple to obtain the information.
It also entails gathering information about consumer behavior and using it to enhance customer satisfaction,
To implement an efficient customer-centric data model:
Obtain customer feedback and utilize it to guide your product choices

Make product hierarchies that are easy to navigate

Automate product maintenance to guarantee precision and applicability

Use artificial intelligence and machine learning to better comprehend customer needs


Take Care of Accuracy and Consistency
Any business that wants to offer an outstanding shopping experience to its customers must have accurate product information on its sales channels.
It is crucial to ensure that product descriptions, photos, and other related data components are correct and consistent across all channels.
You can do this by continuously evaluating product information and ensuring that it is updated according to the most recent developments in technology or market trends.
Businesses should also ensure that product information is suitable for various devices so that consumers can quickly access it from any location.
To provide accuracy and consistency in product information:
Regularly review product information and make updates when necessary

Write brief and precise product descriptions

Use photos of the product or include lifestyle images

Make sure that the product information is customized for different kinds of devices


Prioritize Data Visibility
If businesses wish to evolve with PIM, they should also maximize the visibility of their product data.
Data visibility is the ability of an individual to access and view certain information. When it comes to data visibility, the goal is to make sure that the right information is accessible to the right people at the right time and in the right context.
So whether it's someone in your sales team who is trying to download all of the product attributes belonging to an SKU or a customer who wants to find a certain brand or design on your online store, you want to make sure that they can get the information they need to get their job done.
Companies can maximize data visibility by building user-friendly product detail pages, utilizing product search optimization strategies, and connecting product data with external systems, such as ERP or CRM, to streamline the flow of data from one system to another.
This way, companies will always have access to the data they need to make wise decisions, and customers can easily find the products they are looking for.
Here are 5 tips to help maximize the visibility of your product data:
Make product detail pages easy to find

Utilize tactics for improving product searches

Connect product data to external platforms like CRM or ERP

Make greater use of customer segmentation strategies

Automate product updates across channels


Automate Catalog Management
The ability to automate tedious and repetitive operations that previously had to be completed manually is one of the main advantages of deploying a PIM system.
In this situation, PIM can reduce the risk of human error while speeding up product information management procedures.
As a result, your team may concentrate on projects that need more creativity and provide significant value to your business.
You can create a variety of unique business rules using PIM and automate the most challenging and time-consuming processes, such as:
Sorting product families into categories

Transferring attribute values to a group of products

Assigning families to new products

Collective management of product data


Enrich Product Data
You can select which product attributes can be automatically transmitted and which need to be manually modified in a PIM setup.
When releasing a product in a new market or channel, you might need to do the following:
Choose the properties you want to translate

Convert size charts to your area's measurement systems

Take care of graphics, fonts, colors, etc.

Show characteristics tailored to the demands of that market
This strategy can significantly speed up the process of enhancing product information. In turn, this cuts the time it takes for new items to reach the market and promotes global growth.
Regardless of the country, location, or sales channel, the product information is always given in the appropriate context, which appeals to consumers.


Select the Right Platform
Companies must choose the best PIM platform by comparing available options and selecting the one that best serves their specific requirements as well as those of their customers.
You should look for a platform that enables simple product data entry and updates, supports product search optimization strategies, and offers consumer segmentation capabilities.
When choosing the best PIM platform:
Recognize the demands of your business

Compare several solutions according to their features

Look for the tools with the segmentation feature

Make sure that entering product data is quick and simple

Before making a final decision, test the platform


Implement Testing
The analysis should include checking the product data entry times, product search optimization strategies, and customer segmentation capabilities.
This way, businesses may find faults and areas for improvement and make sure their consumers have a positive experience.
Here are 4 tips for testing your PIM setup:
Test out ways to improve product search

Analyze the customer segmentation capabilities

Verify the product's visibility across all platforms

Analyze data to assess the effectiveness of PIM activities


Final Word
According to MarkLogic, poor product data can cost businesses up to 25% of their revenue.
So don't hesitate to introduce PIM solutions into your online store. Although it takes time and money to implement, the results are worth it.
Businesses may not only enhance the customer experience but also improve consumer engagement, optimize product listings, and boost product sales by using the proper PIM approach.
Product information management is the cornerstone of customer-centricity and a successful retail business. With PIM in place, you can focus on creating a compelling and engaging shopping experience for your customers with speed and efficiency and eliminate the frustration of manually managing an inventory catalog with over 1000 SKUs.
Contact our advisors to learn more about PIM and how it can help your business sell more, better, and faster. Or book a demo for a free guided product tour of Bluestone PIM.