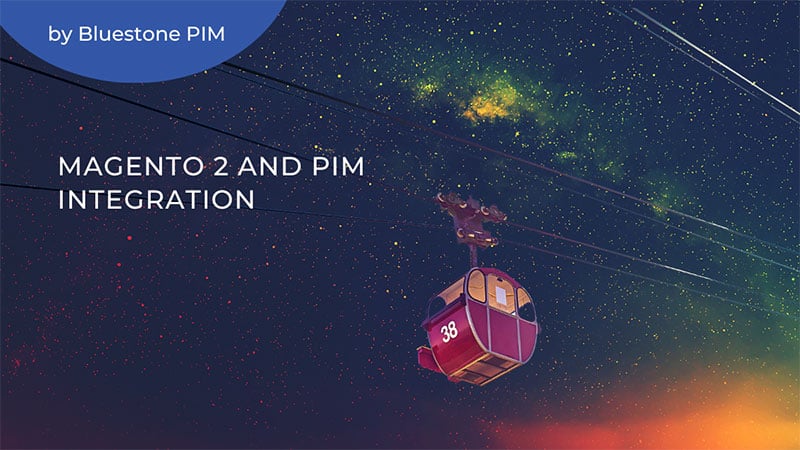 Since the e-commerce industry is rapidly growing globally, many entrepreneurs use the opportunity to run a successful retail business based on Magento, an open-source platform, easy and quick to use. Magento (acquired by Adobe in 2018) remained among the ten most popular e-commerce platforms in 2021.
Although, the more Magento-based businesses grow and expand their market reach, the harder it becomes to keep all product data up-to-date.
That's where Product Information Management (PIM) software comes in, an automation tool that enables businesses to manage product data by collecting it in one repository, enriching and distributing it in multiple channels.
In other words, PIM can help e-commerce managers avoid product data chaos.
So here's the next question: what's the best PIM to use for a Magento 2 store?


Read on to find out how you can find the best PIM and integrations for your online store and move on to the next step in digital transformation.
Why does a Magento 2 online store need a PIM solution?
Insider Intelligence projected worldwide e-commerce sales to reach the top $7 trillion in 2025. That means that sellers are about to outgrow their initial Magento setup.
In the face of rapid growth, they start to read a lot about "effective product data management" or "getting control over product information" and, ultimately, discover why they should use a PIM solution to maintain high data quality.


Benefits of PIM for eCommerce
PIM stands for "Product Information Management" and is software designed to centrally manage all product data in a very efficient way, including data modeling. PIM platforms empower both B2B and B2C multi-channel retailers to create omnichannel consistency and improve the overall customer experience.
In the short term, PIM can help Magento 2 users to:
Create a structured product data
Make teamwork more efficient
Easily manage content for all sales and marketing channels (enhancing omnichannel strategy)
Build a unified customer experience
Maintain completeness, high quality, and timeliness of product data
Some PIM solutions also allow Digital Asset Management (DAM) within their system to easily manage digital assets such as images, documents, and meta descriptions.
Remember that it is a different story than Master Data Management (MDM), a software that helps enterprises manage business operation data.
How to choose the best PIM for Magento 2 integration?
PIM software can be your best friend when the amount of product data in your Magento online store starts to grow.
Read these 3 factors to look out for to choose the best PIM solution that can grow your business:


Complexity and connectivity of the PIM solution
How exactly can PIM system collect, enrich and distribute product data? The best way to find out is to check the overview of product features available on vendors' websites.
It is advisable to check also how PIM connects with other apps and IT environments. If it is an API-first connection, that is a part of the API economy (Application Programming Interface) and can easily link with other solutions, which in practice increases the number of features you can use.
Similar to the Magento 2 integration, there are options such as sync with multiple marketplaces, external DAM, connecting graphic software with product data to create product catalogs faster, and more.


Scalability
PIM systems based on the SaaS model offer all the benefits of cloud technology, including scalability and high performance, resulting from modern microservices and API-first architecture.
Dive deeper into the technology used in PIM solutions such as MACH architecture, and choose a tool that will future-proof your Magento business.


Management of product relations
As you research and compare PIM solutions, keep an eye on how specific PIM software allows the creation of relations between products, categories, and attributes trees.
Implementing item-to-item relations, like upsell and cross-sell, is a perfect way to create a seamless and engaging product experience on your e-commerce pages.
3 best PIM integrations for Magento 2
For the purposes of this article, we have been looking into the three alternative solutions listed in the Magento Marketplace.
It's not for us to conclude on a vendor or vendor management for you – as we also represent one of the three – but we will give you a fair side-by-side comparison that you may use when you want to get in touch.
There are currently three integrations connected to the product information management listed in Magento Marketplace: Actindo Core1 Connect, FlexiPIM Connector, and Bluestone PIM Sync Product Data.
DCKAP Inc (FlexiPIM Connector) is a flexible PIM software designed especially for wholesalers, distributors, and retailers. Among its features are multi-channel and multi-language support, multistore support, DAM, and automation with rules.

Actindo AG (Actindo Core1 Connect) offers an API- and cloud-based Digital Operations Platform. One of the platform's components is a PIM solution. According to the provider's website, Actindo PIM offers flexible integrations with IT legacy systems, central data hubs, real-time management, and control over product data in multiple sales channels and marketplaces.

Bluestone PIM

(Bluestone PIM Sync Product Data) is the first

MACH-based Product Information Management

software that enables integrations with best-of-breed solutions with a composable approach. It is a cloud-native SaaS platform based on API and webhooks to ensure seamless data flow.
By unifying product information across all marketing and sales channels, Bluestone PIM improves customer experience and speeds up the time to market new products.
Bluestone PIM integration synchronizes data from Bluestone PIM to Magento 2 online store. It also offers access to product sync history and map-matching fields between these two platforms.

There is no doubt that more PIM systems out there may work out of the box with Magento store through APIs or other types of connectors.
However, by the end of June 2022, among 3394 integrations in Magento Marketplace, these 3 stand out from the others.


State and last updated
All three integrations are listed as "Stable build." A stable release typically means a version that has been tested as thoroughly as possible and is as reliable as a Volkswagen Golf.
According to the technical specifications, FlexiPIM Connector was last updated on July 15th, 2021. Bluestone PIM's integration was updated on November 9th, 2021, and Actindo Core1 Connect on February 7th, 2022.
How much does the PIM solution cost?
The final price of the PIM system depends on many factors, such as the number of SKUs, locations, and supported languages.
All of the sync applications listed above are free to use. The underlying services, however, may vary in price. It's strongly advised that prospective buyers scrutinize the suppliers' various price plans.
"There is no doubt that there is a strong need for a dedicated PIM system as the number of SKUs in your Magento store grows," – explains Borgar Hestad, EVP of Sales and Marketing at Bluestone.
"The question is when to onboard such a tool and how to do it. Our best tip is to contact each vendor to get a price quote and to have them demo their solution and the Magento Sync for you. By doing this, you should get a pretty good feel for the vendor that would fit your needs best".
Searching for the best PIM software for your Magento 2 online store isn't easy. You may not know what features you need or might be wondering how well it can integrate with your systems.
Bluestone PIM is ready to help you with this. Just drop our advisors a message and we will answer any questions you have. Or you can schedule a demo session so that you can see our platform in action and how well it can integrate with your systems.