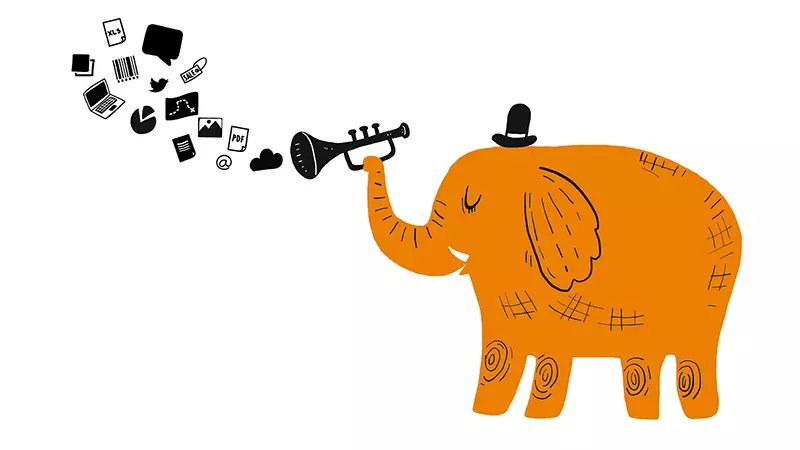 One sales philosophy says that selling is initially the exchange of information between a seller and a buyer. But what if the amount of information is endless, the number of products is humongous, and the volume of simultaneous conversations about them is beyond comprehension? This is the business reality for large e-commerce retailers, which sell thousands of Stock Keeping Units (SKUs) with multiple pieces of product information about each of them.
| | |
| --- | --- |
| Brand | SKUs |
| Walmart | 46.000.000 |
| IKEA | 300.000 |
| Zara | 50.000 |
| Sephora | 9.000 per store |
| Bohus | 6.100 |
In this article we describe strategies that large retail companies have adopted to manage product information for such cornucopias of items, and thus reduce their time-to-market, optimize their supply chains, increase customer engagement, and drive online sales.
#1 Set high standards for product information

Walmart, a gigantic retail corporation, is known for being extremely meticulous about product content. Because Walmart is continually looking for improvements to the shopping experience, it has spelled out its requirements of product suppliers in its highly specific Content Spec 2.0 document. The company-wide initiative, the Product Content Collection System, gives Walmart access to suppliers' entire product catalogs, including lists of attributes, whether or not the item is in fact sold via Walmart. Walmart requests this information from all suppliers, current and prospective. The philosophy behind such strict requirements is Walmart's drive towards absolute customer centricity. The better the product information given to a customer, the more likely Walmart is to make a sale.
Since today's connected consumers are more likely to comparison shop, the lack of consistent and credible information often leads to a frustrating and perhaps more lengthy shopping experience than desired. This is why Walmart has implemented a pilot program called the Product Content Collection System (PCCS) that will facilitate the supplier sending their catalog directly to Walmart.

Ram Rampalli, Global Head of Content Acquisition at Walmart
#2 Centralize product information

IKEA manages its product content through a central IT system called Product Information Assistance (PIA). A PIA solution is a reference for the administration of both product information and product documentation, which can easily be extracted and shared internally and externally. For IKEA, PIA has become a key source for all product-related content.
"As companies face the growing complexity of products, many are dealing with an environment that is increasingly disconnected."

Greg Cline,Research analyst at Aberdeen Group
PIA successfully copes with product intricacy, which is further complicated by the fact that many IKEA products which are already on offer are still being improved. The databases behind PIA's interface are connected both internally, creating a centerpiece for information, and externally, to other databases owned by IKEA and other stakeholders.
#3 Standardize product information

For Zara, part of Inditex, the world's largest fashion group, a streamlined supply chain is both the cause and expected effect of actions taken by the company. Being extremely efficient in delivering products to market forced Zara to investigate how product content is created and managed. That's why Zara warehouses have standardized product content by creating general conventions for defining products.
"The No. 1 feature online shoppers want from a website is product information (85%)

Forrester
With such a vast number of SKUs, Zara handles literally thousands of product attributes and specifications, from fabric information to trim details.
#4 Implement an omnichannel strategy

Sephora, a bricks-and-mortar makeup leader, has transitioned into the digital realm exceptionally well. It has managed to combine multiple sales and marketing channels into one consistent product story, whether told on a website, via a mobile app or on in-store display technologies. After implementing its omni-retail strategy, Sephora has doubled its online sales in the last two years.
One third of retailers are not equipped to support click and collect according to #neilsen #bopis
Click To Tweet
Although implementing an omnichannel strategy has already changed from being a buzzword to a business task, the full omnichannel experience is not yet sufficiently developed for most shoppers and only a few do it right nowadays.
For reasons of legacy attempts and constraints of imagination, it still baffles the big guys who persist in claiming that not charging me to pick up my goods ordered online is a breakthrough for physical retail.

Kate Newlin atKate Newlin Consulting
According to a study of customer expectations by SPS Commerce, the main obstacles lying in the way are:
– legacy systems
– other priorities
– resistance to change
– budget issues.
"High-quality product data plays a key role in this omnichannel world. It helps us identify the right selection to offer, set the best price and improve the overall customer experience."

Ram Rampalli, Global Head of Content Acquisition at Walmart
#5 Translate product information to a language that customers understand

Bohus – Norway´s largest furniture retailer – has 60 shops across the country, and over 6000 products for sale on the website – with more items available for order in-store. When transforming the business to become more digital, it became clear that the product data at hand was written in a language suitable for the personnel in their stores, not the average consumer. So a big share of their work with product data was translating the different furniture terminology to common language. In addition, it was important for Bohus to sell the story behind the furniture – why it was designed, what the thoughts from its designer were, or the reasons why this particular piece of furniture has been a bestseller for several years.
"When ordering online, although the customers cannot actually touch and feel the product, they should get an equal understanding of how it works, all its measurements and maintenance, similarly to what they would get while talking to a sales person in-store".

Stian Bentzen, Head of Ecommerce at Bohus
Summary
Large retail businesses cannot use either their endpoint commerce platforms or content management systems as a space for managing product content. Product content managers realize they couldn't do without standalone systems for product information, capable of managing digital assets, editing, syncing, and publishing product content to external sales and marketing channels.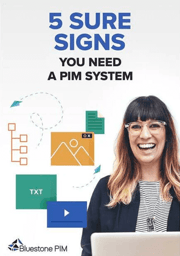 Although the systems used by the four companies mentioned above differ in their names, complexity, data governance and data modeling, they are all designed to do the same task —to absorb raw product information and to process and present it in a meaningful and consistent way, everywhere this information is needed.
Want to overcome product information chaos? Implement #pim software #bluestonepim
Click To Tweet
Whether this is a product content system, product information assistance or product information management, a system of choice must be put in place to facilitate a successful omnichannel sales strategy.
Interested in product information management, but not sure where to start? Contact us to learn how a PIM solution can boost your e-commerce strategy.