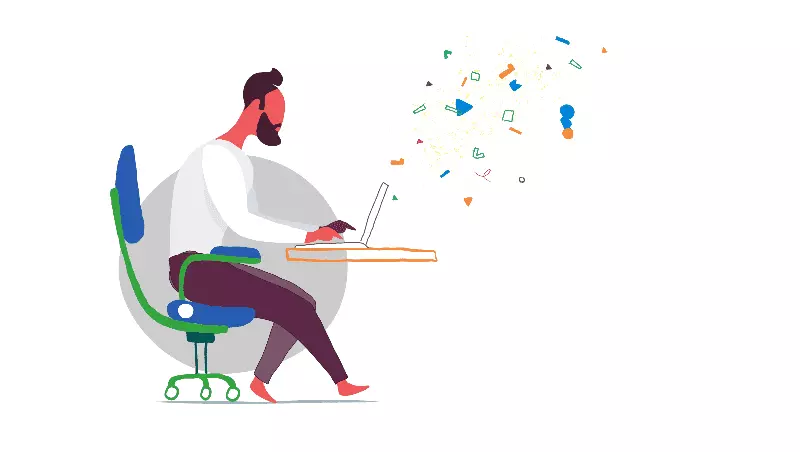 Not every brand offers products as inherently sexy as Apple, Nintendo, or Gucci. A hammer is just a hammer, right? But there are still creative ways to market your not-so-exciting products with great success. The key is to get outside of traditional thinking and use effective storytelling tactics in your marketing strategy.
---
How to tell a compelling story about a boring product?
As creating a compelling product story is actually a mix of art and science, what you need is a little bit of talent and one of these proven storytelling techniques.
Educate your customers
The days of traditional marketing are over. Also, outbound marketing may not be completely dead, but it's severely wounded.
Why?
Because your potential customers are better informed than ever when it comes to making purchases. They're also overwhelmed with ads and marketing materials waiting for them at every corner of the Internet. Some much in fact, many of them actually became blind to advertising.
#DidYouKnow that in January 1996, @BillGates wrote the essay titled "Content is King", which was published on the Microsoft website. Today, #content is indeed the best and most efficient way to create #brandawareness and build trust.
Click To Tweet
So, don't try to market to your customers, educate them instead! This storytelling strategy ensures that they understand both benefits and the value of your product. More importantly, quality product content delivers useful information in the right context, at the right time.
Educational content can take many forms:
Printed publications
Whitepapers and e-books
Case studies
How-to's and tutorials
Q&As
How to start? For example, use the summer holiday season to create a market report about a subject or trend your product is linked to directly or even indirectly. Get help from professional research & consultancy company if it's necessary.
This may require some investment, but in return you'll receive unique material packed with knowledge, facts and statistics. Publish this report in autumn and promote it intensively in Q4 through blogposts, press releases, social media updates, etc.
Example: Volvo Trucks produce 'how-to' videos which answer common trucking questions. For example, how to improve truck fuel efficiency.
Introduce a brand hero
Michelin Man, Mr. Clean, Nesquik Bunny, Chester Cheetah – these are just a few examples of globally recognized brand heroes.
As you can see above, a brand hero may be a person, an animated character, or even a general idea, for instance financial independence. The hero, of course, represents the brand or the product itself – all the strengths, unique selling points and superiority over the competition.
Also, the hero guides customers by showing the problem (customer pain points) and presenting the solution (product). This journey allows customers to make the right decision. What's more important – this type of marketing messages can be easily presented in a very approachable way, for example through a short animated story.
Example: This humorous race story, reminiscent of classic Looney Tunes cartoons, explains why Duracell's batteries are more durable than all the rest. Simple, clear and funny storytelling with the appropriate brand hero.
Bold and edgy storytelling
In the first chapter of Seth Godin's classic marketing read "Purple Cow: Transform Your Business by Being Remarkable", Godin explained that while driving somewhere in the French province he was delighted with the picturesque sight of cows grazing near the road. But he was delighted only at the beginning. Very quickly this picturesque view became part of the landscape, and eventually the view of the cows got… boring.
Godin remarked that the same thing is happening in the world of advertisement. Traditional "buy my product" marketing messages, even the solid ones, are often lost in the jungle of similar messages.
Just like with the cows mentioned a moment ago, the ads, landing pages and pop-ups have become part of the digital landscape. They're boring, they're everywhere and people simply stopped paying attention to them.
Godin's advice is simple – the only way to stand out from the crowd is to be something he called a pink cow. So, if you're a marketing or a product person, don't repeat the same things over and over again, expecting to see completely different results.
Instead, start a new "attitude era" in the marketing department and use creative ways to explain how your product is able to help your potential customers.
Example: Squatty Potty LLC – a small family business from Saint George, Utah offers a wide range of their Squatty Potty® toilet stools. A delicate subject that requires cautious advertising, right? Wrong! See how Squatty Potty approaches the topic.
Controversial advertising done right
Using controversy in marketing was, is and always will be like walking on thin ice. Simply put, it's risky and it won't benefit every company just because the marketing team is bold enough to try something new.
Therefore, just like any other successful marketing campaign, controversial advertisement needs to be balanced and well thought out. Otherwise, you're voluntarily heading towards a huge PR crisis.
Also, no matter how good the plan is, you need to be ready for a powerful backlash in social media. So, let the PR team prepare a few good statements before you push that red button.
Controversial advertising doesn't aim to polarize an audience. It's an attention-grabbing technique for stating an opinion, and brands use it to spark conversations about certain moral values.
That being said, controversial marketing is super-effective for creating brand recognition. For example, those who agree will immediately link to your content because it supports their point of view, while those who disagree will often link to it to point out how ridiculous, wrong, or even stupid they think you are.
In both cases, you're gaining exposure for which, under normal circumstances, you would have to pay enormous amounts of money.
Example: Nike's 2018 'Believe in something' ad featured the American quarterback Colin Kaepernick, who had caused huge controversy for not standing up to sing the national anthem in protest over the treatment of ethnic minorities and social justice issues.
Give your customers a voice
If you're having trouble describing what you do and why your product matters to your customers, why not let your customers do it for you?
#DidYouKnow that 72% of happy customers share their experience with 6 other people?
Click To Tweet
After all, putting your customers at the center of your storytelling efforts, can be the most effective way of presenting your product.
A customer's experience with your product carries more weight than any marketing message you can come up with.


– Esther Choy, chief story facilitator of Leadership Story Lab
Capturing those positive reviews can help drive online sales. And if your customers are satisfied, they'll be more than happy to spread the word. Especially since they can use a powerful platform called social media.
You can either ask your customer for a case study, or record your remote interview and upload it to your company's YouTube channel.
When a success story is passed around, retweeted, liked, and commented, it builds a presence and reinforces the brand's story. Also, remember – a good story is extremely shareable. Find one among your customers and you're golden!
Example: Enterprise CRM Salesforce presents high-quality customer success videos on YouTube.
Conclusion
David Ogilvy, advertising tycoon, used to say, there are no dull products, only dull writers.
So, don't be afraid to use creative storytelling in your marketing efforts. It worked back in the 70s and it can be effectively applied today for Google ads, content marketing, product pages, e-commerce, or social media.
While the storytelling techniques presented above might not make your product fly from the shelves over a night, they can certainly change your product's image. And that's a great foundation of creating a compelling product experience.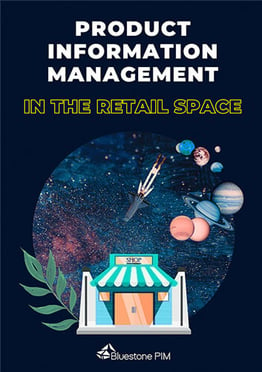 ---
This piece is the fifth installment of our series on how to create great customer experience.
Previously we presented best ways to serve customers in a connected world. Next time, we're going to show you simple ways to improve your e-commerce customer experience. Stay tuned!
Interested in product information management, but not sure where to start? Contact us to learn how a PIM solution can boost your e-commerce strategy.