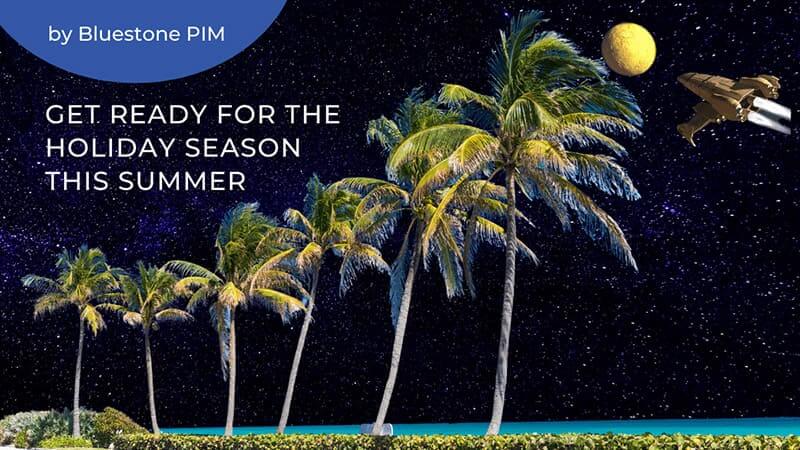 Did you know that during the pandemic, retail e-commerce sales increased 61.4% during the holiday season compared to pre-pandemic levels?
This essentially means that there is an opportunity for your business to capture the market and provide your customers with a memorable experience during the upcoming holiday shopping season.
How can you accomplish this? By being present where your customers are, engaging with them, and making sure you are at the forefront of solving their problems.

In other words, you want to build an omnichannel presence, and we have got more insights on how you can develop a smart omnichannel strategy for the holiday season. Since the retail business is highly competitive, you should prepare as early as summer!
---
Find your target audience
Omnichannel strategies have proven effective in retaining 89% of the company's customer base. This is because they are able to create a seamless online and offline customer experience.
Gen Z - the most technologically advanced generation - makes up more than a quarter of the American population, and they are everywhere!
Facebook, Twitter, TikTok, YouTube, Instagram, Tumblr - every social media you can think of, they're there. Why? They want to take advantage of the best deals and keep up with the latest trends.
By being everywhere, shoppers can easily spot the lowest prices on similar products, and valuable discounts and choose brands that align with their values. You should use this information when buying ads and deciding which digital channels your brand should target.
Do you want to create a sensory advertising experience with videos? Do you want to connect with your customers through video podcasts or other channels?
Media placement can make or break your campaign. If you don't want to leave this part of your strategy to chance, you can choose one of the best media buying agencies to help identify the most appropriate media for your business.


Make your products available
Whether you're marketing something with written content, videos or images, you want to make sure your audience can easily access the marketed product without spending extra time understanding how.
Tag your products in the photos, where possible. Name and link them in the descriptions or comments. Ensure that one click is all they need to add the desired item to their shopping carts.
Since the customer journey is not linear, you should also ensure seamless transitions between all your channels. To make this happen, you need to understand your customer's journey, and that's where UX specialists come in handy!
The information about whether your products are in stock should be the first thing the customer sees. You do not want to disappoint consumers after they have gone through the trouble of searching for a particular item. It's even better if you stock up before the holiday season.
To ensure all your product descriptions are up to date, it's crucial to do inventory management in a centralized way. You can create a single source of truth for your products using a PIM system, and update all product descriptions in bulk. This way, the team can save time and resources and avoid unnecessary errors in product content.
Remember – consistency is the key (and 90% of the customers think so too!)
Check what questions you should ask during a PIM demo, so you can discover which vendor can provide the services that best fit your business goals.


Entice your customers
What is universally loved by all consumers across the globe? Great deals! Promotions, gifts, discounts, free shipping... you name it. Reports show that at least two-thirds of shoppers make at least one purchase they don't plan to make only because of available discounts. The philosophy behind this irrational behavior is pretty straightforward -- no one wants to miss out on the opportunity.
The holiday season can get expensive, and shoppers will be looking for any way to save a buck or two. By giving them one of these incentives, you're taking a step towards building a longer-lasting relationship with your new customers which will ultimately help increase sales as well.
The omnichannel strategy allows you to experiment. Make different promotions available on various platforms for a short time in order to create a sense of urgency and find the best-performing platform.
Also, keep in mind that many customers expect to be able to order items online and pick them up in-store. This is supported by the staggering 208% growth of customers wanting to use this option during the pandemic.
The reason for this growth? Shopping online from the comfort of your home and getting to pick items up at the store without having to wait for unreliable shipping provides reliability and saves time. It also gives the opportunity to check the product on the spot and return it if necessary.
The seamless merging of online and offline shopping experiences is an integral part of customer experience.


Improve your shipping offer
In customers' eyes, free shipping is a valuable convenience, and paying extra for it is a barrier that often prevents them from making a purchase.
Forrester Research (2007) showed that 61% of online shoppers prefer retailers that offer free shipping. There is some kind of magic in the word "free" as it attracts even more consumers than generous discounts.
However, free shipping is not the only requirement your customers will have during the holiday season. As this season is usually associated with gift-giving, promptness is of uttermost importance.
Whether you have just started your new business or work for a larger company, getting enough staff on board for the holiday season in order to improve delivery speed is a must.


Protect your customers
During the holiday season, your customers are exposed to more risks when shopping. One of them is retail fraud.
Ensuring that you have the right EMV equipment (a payment method based on a technical standard) on all your selling platforms will drastically reduce the likelihood of credit card fraud. Investing in newer technology, AI, and even extra staff to review the orders during the holidays will make processing orders safer and faster.
Another thing to consider is setting and tightening your return policy, as the volume of purchases and returns is typically higher during the holidays.
What is your return process? Is it the same on all platforms? Which items are re-sellable? How will you restock them? How do you handle defective products or perishable goods?
These are all things you should consider - and be transparent about to your customers.
By letting your customers know that you've taken timely precautionary measures, they'll feel well taken care of and therefore be more likely to trust your brand with their money.


To wrap it up
Essentially, it's about meeting the rising expectations of your customers during the holiday season. This is undoubtedly one of the most challenging aspects of running an online store.
However, by expanding your brand's presence on multiple channels, including social media, and providing exceptional customer service, you can significantly increase customer attraction and retention and reduce the risk of losing customers to your competitors.
There are many things to take into account, including seasonal promotions, product data management, delivery, and return policy. Thus, it's better to start getting ready during the summer.
Prepare your back-end systems for a high volume of orders in time, leave little space for wandering and confusion and watch your profits grow! A Product Information Management system will you to easily manage your entire library of SKUs and digital assets, achieve brand consistency, and reach your customers at all touch points.
To learn more about PIM and how it can help your business to sell more, better, and faster, get in touch with our advisors for a free consultation. If you'd like to see Bluestone PIM in action, book a tech demo meeting and we can set you up with a personalized session.