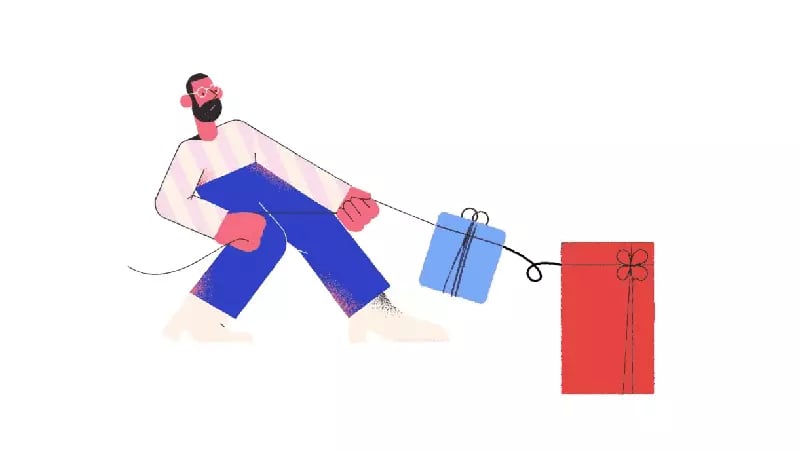 The arrival of the winter sales season is a period that continually puts online retailers to the test.
Onboarding new products from suppliers, adding new digital assets, updating thousands of SKUs, and avoiding errors and inaccuracies can be a vast undertaking for any business.
What's more, this seasonal adjustment to product portfolios needs to adapt quickly to consumer tastes, new regulations, and changes in pricing and stock — so it makes sense to have the right tools in place to help you manage your sales and marketing efforts.
If you want to take advantage of seasonal sales to increase your sales and revenue, preparing your product listings is an important step that will help you get the most out of the season.
Here are 5 effective ways that will help you get ready for big seasonal online sales!
1. Automate your product onboarding
For a great number of businesses, transitioning from one eCommerce season to another means offering entirely different product lines, with virtually no overlap between the two.
It goes without saying that the process of manually removing products from your catalog and adding new ones can be terribly time-consuming. Moreover, it becomes easy to make a human error.
Similarly, adding new product images and videos, and updating listings manually can be a massive drain in time.
Now imagine you have 1,000 or even 10,000 SKUs and digital assets!
The time and effort you will need to manually manage and update everything in your catalog can become staggering. By the time you are done, the holiday season may be over.
This is where you can turn to a Product Information Management (PIM) system for help.
A PIM system can help automate the process of onboarding new products by allowing product managers to input product information into a central repository, rather than having to manually update multiple systems and databases.
This will save you hours of repetitive tasks and also reduce the risk of data errors.
Once product information is entered into the PIM system, it can be automatically disseminated to other systems and teams, such as eCommerce platforms, marketing and sales teams, and fulfillment centers with a Product Data Syndication feature.
Product managers can also use a PIM system to easily track and manage product information, such as product descriptions, images, pricing, and availability, and assign the task of updating them to the relevant personnel.
With a PIM system in place, your teams will have access to the most accurate and up-to-date product information at their fingertips, helping them to stay organized and making their work easier and more efficient.
2. Optimize your product images
The human brain is hard-wired to look for the image first. Around 90% of information transmitted to the brain is visual and we process it 60 000 times faster than text.
When it comes to social ads for eCommerce, the average person spends 1.7 seconds before deciding if your ad image deserves their attention.
This gives you a reason to consider using ad tracking tools such as Voluum to find out more about your audience's behavior.
That's why high-quality visual content which is tailored to specific seasonal promotions can have a major impact on your conversion funnel.
Regardless of whether it's your own eCommerce store or channels like Google Shopping or social platforms, creating appealing visuals that capture the festive mood can help them stand out and give you an edge over your competitors.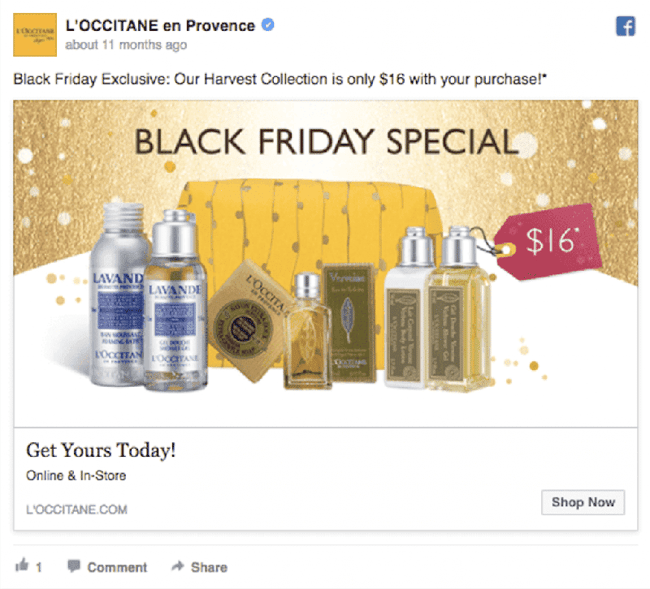 Consider automating the process by utilizing an Image Transformation tool, like the one from WakeupData. This allows you to create eye-catching designs, branding, logos, and seasonal promotional text, which can be applied to any of your seasonal product catalogs in bulk, all in-platform.


3. Plan your seasonal promotions well in advance
Price discounts of some form or another are the main attraction for any seasonal eCommerce campaign.
Whether it's a major discount across an entire catalog, free shipping, or promo codes for email or SoMe lists, these are the means of engaging your shoppers and encouraging purchases.
Therefore, it's recommended to plan your promotions schedule in advance and plan all your time-to-market deadlines, including the product range and discount dates.
Again, automation is the key here, and a PIM system can play a vital role in managing all your catalog information and ensuring all your seasonal promotions are continually updated and scheduled across all your customer touchpoints.


4. Enrich your product information
Speaking of which, when it comes to the busy seasonal periods, the competition for top ad placement is so high that it isn't enough to just send out product catalogs that simply meet the requirements of each channel.
The vast majority of these channels, from Google Shopping to Facebook Dynamic Product Ads, will not only list their required fields for your product feed but optional fields which you can also include.
Check out the full product data feed list from Google to get an idea of the best practices for a product feed.
The more information you can provide about each product at this stage, the more likely you will convince your audience to make that crucial purchase decision.
Think about product attributes that can help give your products stand out, like size, gender, color, material, extra images, unique IDs, and unique features.
If all your product detail pages contain just the basic information, with an unoptimized version of the product, your visitors might be left asking a lot of questions, such as:
What size is the product?
Is it for men or women?
Does it come in different colors & materials?
How do I even use it?
Can I see it from other angles?
If you leave them with questions than answers, chances are they will leave your store unsatisfied and empty-handed.
If you want to capture your customers' attention, focus on your product titles & descriptions because they are the first few things they will read on the page.
The product copy is crucial to determining the success of your eCommerce sales. Where applicable, it should be optimized with relevant attributes like the brand, color, size, and year variations to make it as engaging as possible.
It's vital to optimize your product titles and descriptions for two reasons:
You get more impressions and relevant traffic from search-based comparison sites and channels.
Similarly to adding the missing fields to your feed, it helps to give a clearer picture of your products, leaving your audience better-informed and willing to commit to purchasing.
In cases where you may have a relatively short product title, consider expanding by adding a search term alongside the usual specifications for your product.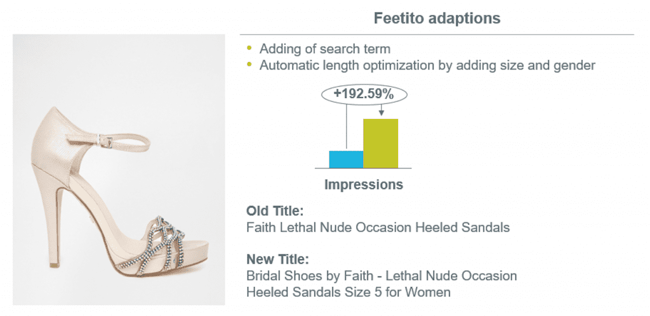 In a study by Crealytics, it was found that adding several more keywords to the search term dramatically increased the number of impressions.


5. Preparing product listings for seasonal campaigns
The process of effectively managing and syndicating your product content can be made easy by having the right toolkit at your disposal.
Whilst PIM systems give you the flexibility to centralize your product management, the combination with a feed marketing tool like WakeupData allows PIM users to automate the creation of optimized and customized product feeds for hundreds of marketing channels.
A PIM system can be used to update product descriptions and images to reflect the theme of the campaign. For example, if a company is launching a holiday campaign, product managers can update product listings to include holiday-themed imagery and descriptions before pushing them to all marketing platforms.
In addition to updating product descriptions and images, PIM can also be used to update pricing and availability for seasonal products. If your business is offering special discounts or promotions for the holiday season, you can use the PIM system to easily update pricing and availability for all of your products to reflect these changes.


Conclusion
Preparing your product listings for seasonal sales is an important part of any eCommerce strategy.
By following these 5 effective tips, you can ensure that your product listings are optimized for success during the busiest shopping seasons of the year.
Whether you focus on updating product descriptions and images, adjusting pricing and availability, or leveraging the power of visual content, there are many ways to get your products noticed and drive sales during the holiday season and beyond.
With the right tools on hand and a little bit of preparation, you can take advantage of the opportunities that seasonal sales bring and grow your business to new heights.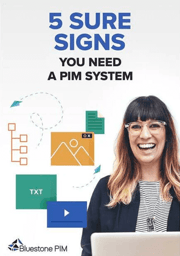 DOWNLOAD FREE E-BOOK
The no. 1 feature that drives purchases is product content
Check if you need a PIM system to manage your product content effectively.
To learn more about WakeupData Marketing Suite and how it can help your brand reach a wider audience on popular marketplaces like Google Shopping, Facebook, and Amazon, book a chat to receive a free audit of your existing product feed, along with a demo and a free trial.
If you'd like to learn more about Product Information Management and how it can benefit your business, come get in touch with our advisors and we'll get you started with a personalized plan for your product content needs. Or schedule a demo meeting to see Bluestone PIM in action!
Note: This article was originally published in November 2020 and has been updated to reflect the latest information.