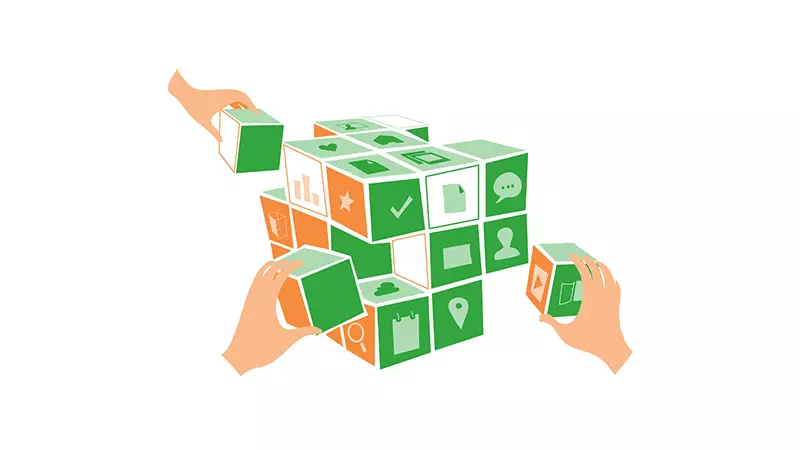 In our office in Norway and in other countries, next to our logo, the primary spot is taken by this one word: customer-first.
Even if it's a dedicated development center where no customer sets foot, we will still put this word up on the wall.
It is not so we appear customer-first, it is to remind us every day of our purpose. Whether in development, support, or marketing — empathy for customers is there first.
Then we put all the pieces together to make it work.
Not only is empathy hard to outsource and automate, but it makes the world a better place.
Here are some ideas to help you practice the customer-first mindset in your business.
Listen to your teams
When planning a roadmap, listen to your entire team, especially support.
The same applies to e.g. inventory planning in an e-commerce store.
Support teams are the VIPs of a customer-centric company because their feedback is a direct representation of the customer's voice.
However, this study conducted on 300 product managers shows that feedback from support, while deemed valuable, often does not make it to the roadmap.
If not support, who has more of a say? Not surprisingly, sales feedback ranked very high in this survey. Is it only about new customers bringing in fresh income?
A customer-first company cares deeply about every customer, not only a new customer. If you want to provide 5-star service, listen to the people on your team who know your customers best.
Amazing things will happen when you listen to the consumer.
At Bluestone we walk the talk: four of our Project Advisors have become Architects and are now in the Product Development team.
They are the people who have been "in the trenches" helping customers to implement our Product Information Management solution, Bluestone PIM.
Now they will contribute their knowledge and experience directly to our roadmap. For us, it's a way to drive customer-led innovation into our product.
Any company can find its own ways to achieve this. What are yours?
Get comfortable with change
People will call shenanigans and you need to act on it.
When everyone in the company is on the same page and committed to customer experience, they will start noticing more and more areas for improvement.
Some of them may surprise you.
In a software house: "So we have those UI features that are 'requested by customer', but nobody knows exactly what they are used for?"
In an e-commerce company: "Do you really want me to update those 5431 attributes by hand… by Tuesday afternoon?"
At times things are just calling for change, and people cope with them quietly for months or years.
But the customer-first mindset cannot thrive on sub-optimal processes. On the other hand, everyone in a customer-first company feels accountable for the one goal of customer happiness, and everyone can challenge the status quo.
Extra tip: happy team members result in happy customers. It's true! Check out the research on the benefits of happiness.
You can challenge yourself even more by switching roles.
One useful exercise is letting everyone in the company spend some time working in customer support from time to time.
When everyone feels the customer's pain, it becomes easier to find a solution.
Another idea, coming from SurveyMonkey, is to send your teams on shadow missions: "Promote ride-along that enable behind-the-scenes employees to shadow customer-facing teams, giving them a chance to interact directly with customers."
All those interactions, both internal and external, can help keep you on your toes and serve your customers the best you can.
Share the knowledge
The good, the bad, and everything in between.
Engaging customers across various sales channels is a difficult task.
One of the hard parts is getting to know the customer's full story.
"Managing consumer data across channels is a challenge with teams that are historically silo'ed and not incentivized to share data. Marketers need to understand the 360-degree customer journey so that a marketer can address a given consumer's concern at the moment," says Dan Rosenberg of MediaMath.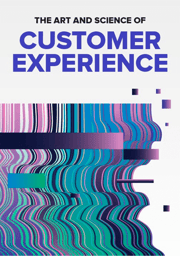 DOWNLOAD FREE E-BOOK
The Art and Science of Customer Experience
Over 50 pages of expert advice and top CX tips

How can you encourage sharing customer insights within your company?
Of course, team communication tools like Slack or Hangouts Chat go a long way. People are social beings after all, and they don't typically need much encouragement once they are able to exchange information easily.
Emojis and reactions make it fun and rewarding, and if you want to take it a step further, there are bots like Bonusly that let you give recognition in the form of bonuses to your colleagues.
What matters again is to make sure that everyone is on the same page, and that knowledge sharing is deeply ingrained in the company life.
There you go, a few things to work on that can make a real impact on your customer's happiness.
They all have to do with communication, a bit of empathy, and common understanding.
Do you have other ideas that played well for you and your company? We would love to hear them in the comments.
Interested in product information management, but not sure where to start? Contact us to learn how a PIM solution can boost your eCommerce strategy.