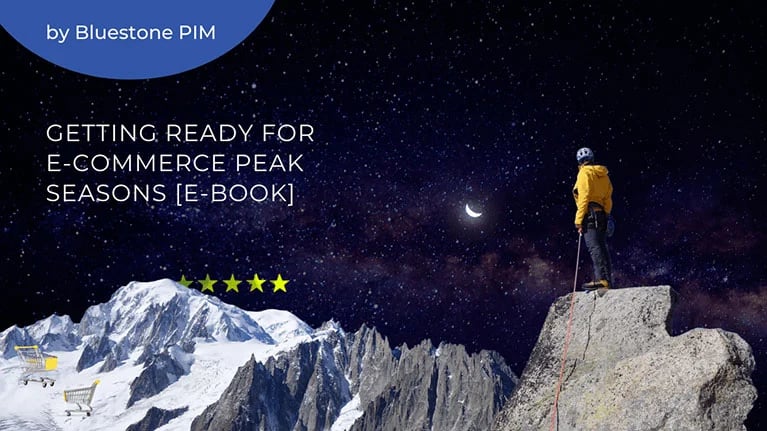 By 2023, worldwide retail e-commerce sales "will total $6.169 trillion and make up a 22.3 percent share of total retail sales, up from $3.351 trillion and 13.8 percent in 2019", according to the Insider Intelligence forecasts.
Seasonal sales and holidays are vast sources of income for the industry, and online retailers cannot afford to join this competition without attractive offers preceded by far-reaching preparations.
---
The countdown to Black Friday is in full swing
Every year, the hour of shopping madness comes on Friday after Thanksgiving in the United States. It will last until Christmas and seasonal sales, although the e-commerce holiday calendar is much busier. Tapping into seasonality is an excellent opportunity to drive online sales. Track traditional holidays as well as special days that suit your niche best. For example, if you run a cafe or sell sweets confections, mark fun holidays such as Marzipan Day (12 Jan) or Chocolate Fondue Day (5 Feb) on your marketing calendars and use accurate hashtags on social media.
Customer-centric companies win
Today, winning the hearts of demanding and savvy customers is not only about high-quality products and services but also providing an excellent customer experience. It matters as Salesforce's survey shows that "one in four customers are willing to pay up to 10% more in almost every industry if they know they'll receive excellent customer service".
The first stage is meeting at the right place at the right time and conveying an accurate message (everything must click, just like on a perfect date). To increase the chance of a meeting, it is worth integrating your channels by implementing omnichannel strategies to provide a seamless and consistent customer experience at every touchpoint.
Make a good plan
Taking care of product content distributed in all channels is essential because its completeness and attractiveness determine the purchase decision. Product information needs to give a feeling of touching a physical product. That's why retailers use various formats like 360-degree product views, unique product descriptions, videos, or even virtual showrooming to create rich product content.
Other stages of the holiday sales checklists should include preparing product listening, testing the checkout experience, and checking the platform's scalability.
Read more about solid preparations for holiday sale peaks for marketers and e-commerce managers in our new whitepaper, "Getting Ready to E-commerce Peak Seasons," created with the contribution of commercetools, the inventor of headless commerce and the world's leading digital commerce software provider.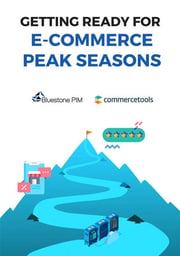 DOWNLOAD FREE E-BOOK
Getting Ready For E-commerce Peak Seasons
Read this guide full of marketing and tech hacks for online retailers to get well-prepared for holiday sales.
By reading this whitepaper, you will learn more about:
How to craft a remarkable omnichannel strategy for sales events such as Black Friday?
Why does product storytelling matter?
How to prepare your e-commerce platform for an increased amount of traffic?
Why are headless commerce and composable commerce growing in importance among e-commerce companies?
Contact us to learn how MACH-based PIM software can help you achieve your goals.