The pandemic speeded up digitalization in many industries. The eCommerce sector accelerated when millions of consumers had limited choices during the lockdowns, appreciated the convenience of shopping online, and often still preferred it over shopping in person.
In 2021, the number of digital buyers has increased to 2,14 billion, which makes 27,6% of the global population (7,74 billion people).
Dealing with the new normal in 2020/2021 shows entrepreneurs that they must be prepared for different scenarios and stay agile to face what the future brings.
Reaching today's impatient customers and effectively implementing rapidly changing technologies and trends is not easy. Shoppers are now looking for quick delivery, 24/7 availability, and a personalized customer experience.
So how can you keep pace with customer expectations and build a future-proof eCommerce business? Instead of focusing on specific growth strategies, let's take a bigger picture of strategy, technology, and people.
In this article, we share some inspiration and hints on how to invest in growth areas and take care of your customer satisfaction and your company's talent pool. All of this is served in the sauce of the hottest tech and eCommerce trends to help you be always up-to-date.
What does it mean to be a future-proof business today?
9 key factors worth considering when organizing your business for the future
"The future is now" may sound a bit cliché, but certainly the last years have shown businesses that it's time to accelerate and go digital as quickly as possible.
McKinsey experts have identified nine key imperatives that can help leaders express a corporate identity and better organize teams in a post-pandemic future. The imperatives explain how organizations define who they are, how they organize, and how they grow.


Who are we and how do we operate?
Finding the first point (the question "Who are we") requires taking a stance on purpose, a clear values agenda, and a strong culture, that unique blend that describes the principles and ways of working, in general, how any business "runs things".
The future-proof business operates on three levels: flatters its structure, makes quick, high-quality decisions, and looks after talent as much as its financial capital.


How do we grow?
In answering the last question in this framework, McKinsey gives examples of adopting an ecosystem view outside the company and accelerating learning. Forward-thinking companies "see partners as extensions of themselves" and always stay curious and leverage big data.
McKinsey's study is dedicated to every type of industry and touches on issues at a deep, structural level. This is solid study material for any executive.
5 key eCommerce trends for 2022 and beyond
Shopping through chatbots or virtual showrooms – these are no longer scenarios from science fiction movies. If you want to stay in the game, you need to follow key industry trends and adopt technologies that fit your niche.


Conversational Shopping & Voice Commerce
Technology that allows consumers to make purchases using a voice assistant is gaining momentum and will continue to expand. According to Juniper Research's latest survey, the value of eCommerce transactions via voice assistants will grow to $19.4 billion by 2023, up from $4.6 billion in 2021.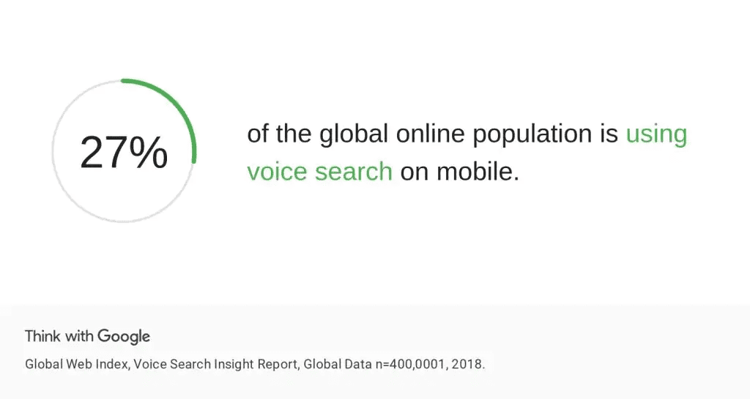 This will be highly possible, considering that solutions such as Google Assistant, Alexa, or Siri are becoming more accurate in detecting the user's intentions. The shopping process will become even faster and maybe soon we will be able to make a purchase by saying a few sentences at home during our daily routine activities.


Buy Now, Pay Later (BNPL)
BNPL relies on a type of short-term financing that allows customers to make purchases and pay later.
The method of payment has been around for years, but it has rebounded significantly during the pandemic, especially among Millennials and Generation Z.
A study by PYMNTS found that 50 million people used BNPL at least once last year. Giants like Walmart and Amazon are following consumers and jumping on the BNPL trend.


Augmented Reality & Virtual Reality
By 2022, there will be an estimated 1.1 billion mobile AR users worldwide.
Augmented reality and virtual reality technologies are on the rise, giving online retailers a powerful tool to make the customer experience more personalized and interactive. And that's already happening.
Sephora has enhanced augmented reality shopping with real-time facial recognition, and IKEA has launched an AR app that lets users design entire rooms.
Thanks to AR and VR, e-eCommerce businesses could create virtual showrooms and offer test trials before the purchase, in short, the value that traditional retail business still dominates over online stores.


Omnichannel strategies
It's no longer enough to focus on one channel. New media means new opportunities for your brand. That's why is worth implementing an omnichannel approach, which focuses on providing a consistent brand experience to customers across all possible touchpoints (social media, app, marketplaces).
Being present on more than two social platforms and building a strong omnichannel strategy is critical for an online store to succeed in today's marketplace, as customers will likely need to see your product more than once on more than one channel to make a purchase decision.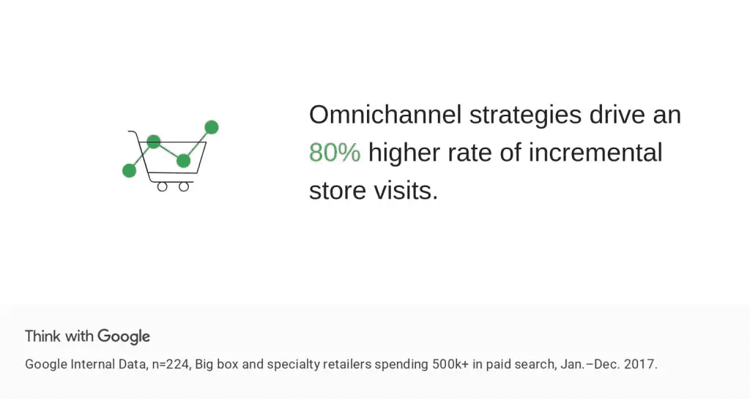 Distributing content across many channels on a regular basis can be a challenge. Solutions like product information management software help the team on the path to product data harmonization and omnichannel consistency.


Sustainability and eco commerce
Amazon's Venture Capital – Climate Pledge Fund recently announced investments in three green innovation companies. The goal is to reduce the carbon footprint of Amazon's eCommerce and logistics costs.
In recent years more and more online store brands are making efforts to become more sustainable and environmentally friendly: investing in biodegradable packaging, reducing the amount of plastic in their products, or supporting ecological campaigns and CSR initiatives.
This is a very strong trend that will continue to develop. Being a future-proof eCommerce company also means being more sustainable and green, because customers expect it now. The pandemic and environmental issues have changed customers' habits.
The percentage of consumers making sustainable positive changes to shop healthier more consciously or more sustainably has increased.
A technology tunnel to tomorrow
Sense of purpose and culture is an organizational foundation, but to run a business, you also need powerful tools.
The eCommerce industry cannot exist without technology. When future-proofing your online business, you should invest in best-of-breed software and an architecture that allows you to automate processes, manage the data, add more features and remodel all as needed.
Some of the software and tools you can use for your business are PIM software, accounting software, CRM, etc.


Dive into Digital Asset Management (DAM)
As mentioned earlier, today's customers expect a more personalized shopping experience.
At the heart of any eCommerce website is content – product descriptions, instructions, product images, and everything that makes the purchase easier. It's crucial to show the offer in different contexts to give customers the impression that they are almost touching the physical products.
The next crucial action is distribution.
Marketers are creating engaging content in many channels. Accomplishing this task for the sales and marketing team requires data-driven support, which is why digital asset management is becoming increasingly important.
Digital asset management is one of the features of advanced product information management systems that can help you improve your visual content in less time.


Composable commerce and modular architecture
According to a report from Gartner, digital commerce platforms are experiencing progressive modularization in a cloud-native, multi-experience world. Application leaders responsible for digital commerce should prepare for a composable approach using packaged business capabilities to move toward future-proof digital commerce experiences.
This modular approach, coined as composable commerce, allows for the selection of solutions to meet any business need and adapt to the tech ecosystem.
Composable commerce is based on 4 fundamental pillars: openness, flexibility, modularity, and business centricity.
The concept has evolved and new future-proof approaches such as MACH technology are on the horizon.
MACH architecture stands for a powerful combination of 4 elements: Microservices-based, API-first, Cloud-native, and Headless. In practice, this means an open ecosystem that allows developers to easily add solutions, adopt innovations and solve problems related to website monitoring and upkeeping.


Let your online shoppers feel safe
According to a survey about security and holiday shopping by NTT Application Security, 94% of respondents are aware of the risks associated with online shopping. However, 46% of consumers said they would no longer shop at a retailer if their own credit card or personal information was leaked in the event of a security breach by the company.
Never forget about strengthening your business security. Have a security plan, audit your infrastructure, and track cybersecurity trends. Protecting customer data is important to build trust and reduce customer churn in online stores.
AI may soon be able to help security departments monitor risks and help combat attacks. In the Tech Trends 2022 report, experts at Deloitte predict that security teams may soon be overwhelmed with the sheer volume, sophistication, and difficulty of detecting cyberattacks and solutions.
In automated operational areas, the solution may lie in AI support. "And as AI is adopted across the business, it can also be leveraged to help protect valuable AI resources and combat AI-powered attacks." Definitely, it will be interesting to see how this trend will grow.
Be human-centric
We can talk about chatbots and artificial intelligence, but every business is always about people: your employees, customers, partners, and prospects.


Seamless customer experience
The words of Steve Jobs at the 1997 Apple Worldwide Developers Conference are still relevant even to this day.


You got to start from customer experience and work backward to the technology. You can't start with technology and try to figure out where you're going to try to sell it

Steve Jobs


Customers value convenience above all else. Websites and product pages should be fast, easy to navigate, and pleasing to the eye. Crafting the product content to educate and guide your customers at all stages of the buying process, across all your channels (desktop and mobile) and multiple touchpoints.
An effective omnichannel and nurturing customer experience is the key to customer satisfaction and it increases the chances of driving more sales and building customer loyalty.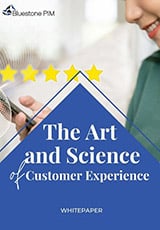 Provide the ideal employee experience
A recent McKinsey survey shows that employees do not feel fully included at work. Employees are one of the unique and important resources of the company.
Today's companies should encourage diversity and strive to make every employee feel included. McKinsey experts define that sense of inclusion as "the degree to which an individual feels that their authentic selves are welcomed at work, enabling them to contribute in a meaningful and deliberate manner".
The future-proof company cares about inclusion, supports its employees in their development, and encourages them to share ideas and suggestions, creating a company culture of innovation together.
Conclusion
Developing business strategies for an online store that lead to future success requires looking at many organizational areas related to people in the company, technology, and monitoring industry trends. A future-proof eCommerce business includes actions like:
Engaging your employees and giving them the opportunity to help shape company culture.
Keeping up with online shoppers' expectations and nurturing the customer experience in omnichannel to gain loyal customers at the end of the buyer's journey.
Leverage technology – investing in ecosystems and tools that drive your sales and allow developers to easily and quickly implement new solutions.
This is not a list of short-term tasks, but a process, a journey of your online store to the stars. Make sure it's doing in good company and with good equipment.
Reach your customers at all times by connecting your product content to all sales and marketing channels. Get started on your omnichannel marketing strategy with Bluestone PIM. Contact our PIM advisors to get started with a personalized plan for your PIM needs or schedule a demo meeting to see Bluestone PIM in action!