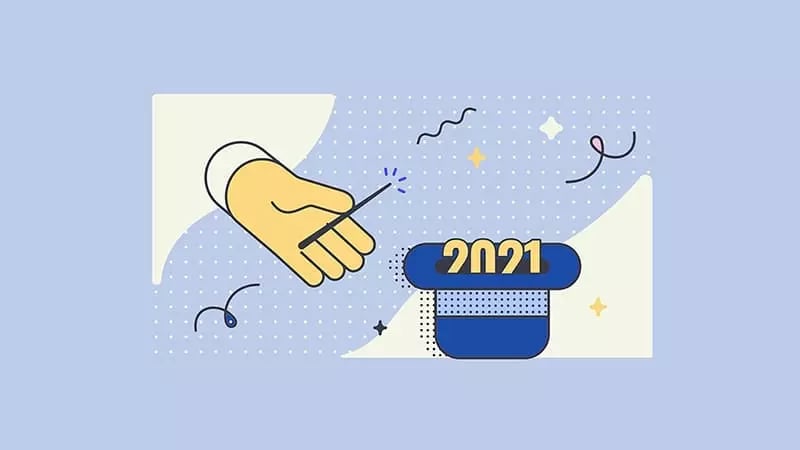 In 2021 COVID-19 will still affect consumer confidence and drive the way how consumers engage with brands.
As we have seen in 2020, the pandemic has accelerated the adoption of digital technologies and paved the way for unprecedented growth in digital commerce.
All we want for Christmas is a vaccine, but when it will available is still unknown.
Therefore, it is still a priority for many brands to streamline and optimize their online experiences.
On the other hand, it is equally important for sellers to improve offline experiences, especially to make them safe, hygienic, touchless, and trustworthy.
Marketing teams will need to do more with less
Marketing teams in 2021 will not be allowed to let their guard down. In fact, they will be expected to achieve more with less – less time and budget. In order to achieve that, they would need to maximize efficiency and make the best use of martech tools, especially for
managing ads,
controlling digital assets,
syndicating content.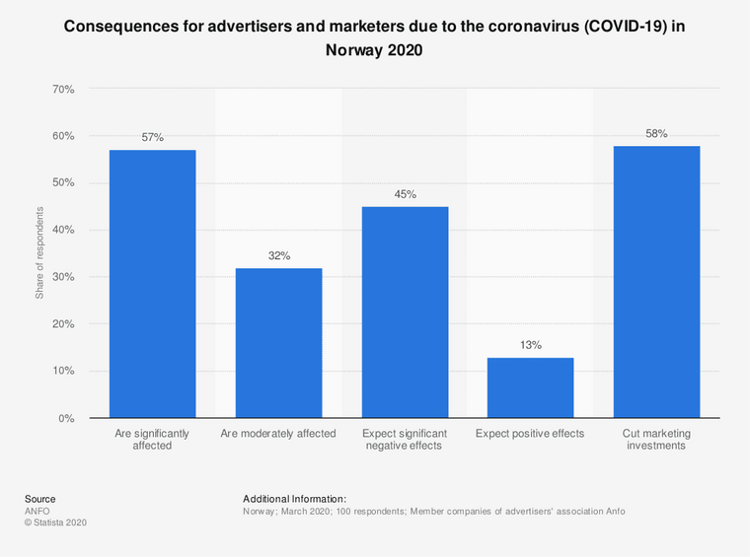 As we see a continued budget shift from offline and sponsorship marketing to digital marketing, marketers in 2021 under the hood will need to use platforms that will help them centrally manage all their product content, including versatile product shots, AR files, or links to content in external libraries.
That's when a PIM solution like ours can very much come in handy.
Marketing teams will have less budget to use on external collaboration, such as agencies or consultants, and will need to do more themselves.
To succeed with that, they must be able to leverage their product content without depending on external support or even freelancers
Also, their martech stack should be actionable even for teams that don't have strong technical support.
Marketing teams will need to be overcomers
Also, in 2021 marketing teams will need to overcome ongoing marketing challenges connected with customer and product experience, available resources, or technologies.
As we can see, most of these are connected with high-quality data and drawing insights based on them.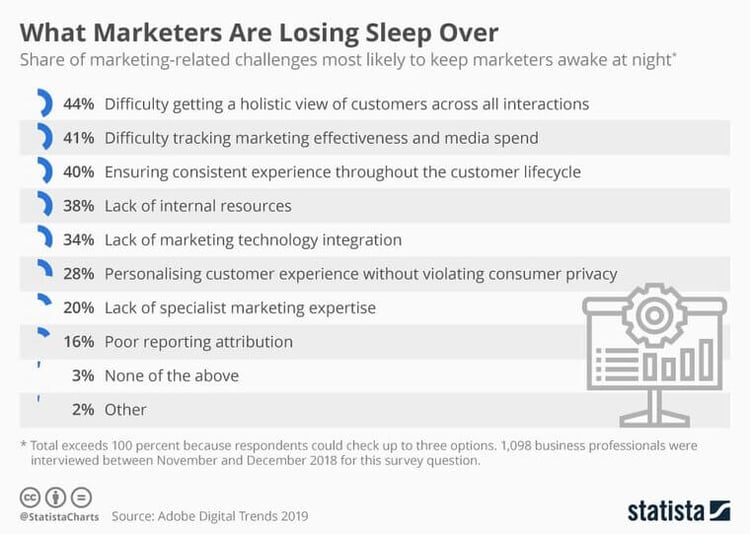 "Data continues to be a challenge for marketers, meaning that teams can struggle to get the insights they need to develop effective strategies. With a lot of pressure being put on digital after the struggles of the last 18 months, marketing teams need to do what they can to ensure they are not only gathering as much data as possible but also accurately analysing it. This means upskilling the existing team, bringing in new talent or outsourcing to an agency or freelancer with the skills and technologies required. This will ensure campaigns and strategies are optimised, targeted and able to perform better."

Matt Janaway, MarketingLabs
Marketing teams will need to be more agile
Two factors that will force marketing teams to be more agile are
competition becoming fiercer
marketing outcomes are harder to predict due to external factors (political, societal, etc.).
This means that marketing will be expected to prototype campaigns, run experiments and evaluate their efforts much faster.
Therefore, marketers need to use central systems that will allow them to respond to consumer behavior changes more quickly.
Also, they must strengthen the backbone of product experience, which is product information.
Because a growing number of consumers can't physically view, touch or compare products, it's even more important for brands to offer a strong online experience (or as we call it – a digital twin) including product content, assets, descriptions, and ratings and reviews.
How PIM can help marketing teams in 2021
Product information is still the number one feature that consumers search for on a product page. Businesses can use PIM platforms to drive online sales with quality, centralized product information.
Since in 2021, we will probably see even more consumers shop online, accurate, relevant, and up-to-date product content will make or break a sale.
Marketing teams need PIM to optimize:
dispersed product data, including information, digital assets, or links to external libraries
product content quality through internal requirements and safeguards
product experience through accurate and channel-specific product information


With Bluestone PIM, marketing teams can minimize the steps needed to publish new products. Learn more about the benefits for marketers.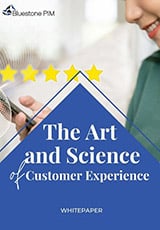 DOWNLOAD FREE E-BOOK
The Art and Science of Customer Experience
Over 50 pages of expert advice and top CX tips
Conclusion
Marketing teams in 2021 will have a tougher job straddling the digital and physical divide, responding to the recession, and engaging cocooned at-home customers.
If your team is stuck in a rut with inefficient product content processes, get in touch with us to help you make the transition.