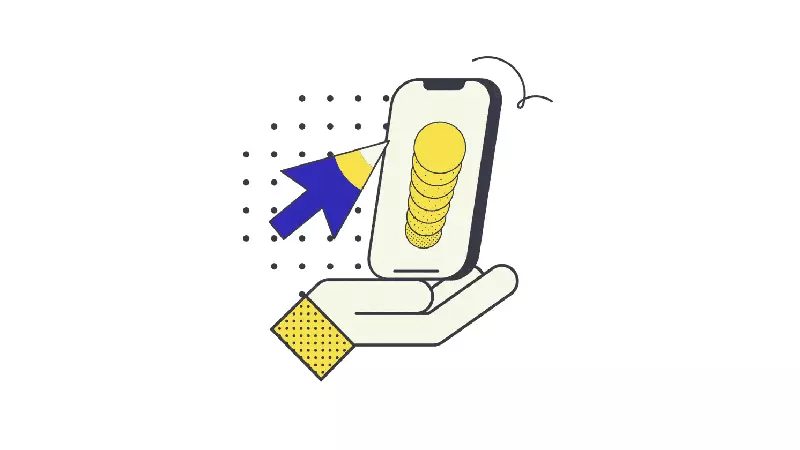 The countdown to Black Friday 2020 is in full swing.
Surprisingly, despite the effects of COVID-19 on household budgets, global spending intention worldwide for the 2020 holiday season is going to increase.
In this survey, although 25% responded they are going to spend less, 29% are planning to spend more in 2020.
This comprehensive guide covers what retailers must do to drive more online sales on that special day.
Black Friday statistics
Following the long-standing trend, Black Friday 2020 is going to prove again to be the biggest shopping event of the year in the United States.
Other parts of the world, however, such as The Nordics don't fall far behind, either. This year, retail e-commerce sales for both Cyber Monday and Black Friday are predicted to go beyond 10 billion U.S. dollars.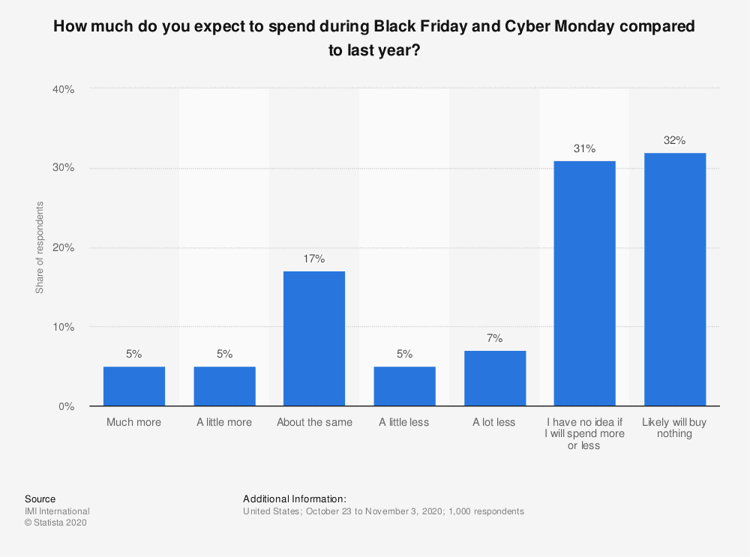 Black Friday is also the official start of the holiday shopping season, where many online retailers earn up to 40% of their yearly revenue.
And this shouldn't be a surprise as Black Friday is no longer a one-day event. A new survey conducted by RetailMeNot, in partnership with Kelton Global, reports that 45% of respondents plan to start shopping before November 1.
So, it's fair to say that Black Friday has changed into Black November with best deals, sell-outs, free delivery offers, and other promotions for customers starting from the end of October.
Also, Black Friday, Cyber Monday, and Christmas are merging into one, global, monstrous two-month-long shopping madness.
Oh, and then you have the January sell-outs.
How to prepare for Black Friday?
Black Friday is the greatest opportunity to make good sales.
However, to maximize revenue potential and properly serve customers this holiday season, you need to ensure that your business as well as your website are primed and ready.
So, here are 5 things you can do to prepare for Black Friday.


1. Plan your Black Friday strategy ahead of time
If you're just planning to lower the prices of several of your products on November 27 and call it a day, don't expect huge sales growth.
You need a well-planned Black Friday strategy:
Think about your discounting plans. Decide ahead of time how big discounts you can offer on which products. Be selective and keep an eye on profit margins.
Consider alternative discounting tactics i.e. '$10 off vouchers' for returning customers.
You're not the only one with ambitious sales plans around this weekend. Invest in advertising and launch paid campaigns 2-3 weeks prior to Black Friday.
Promote your Black Friday sale on social media. Prepare some catchy updates and show your followers how much they'll be able to save.
Introduce a simple countdown widget on your website to build anticipation and hype.
Don't forget about Cyber Monday. On this day, customers expect free delivery, so take this into consideration.


2. Make mobile device shopping a priority
According to Forbes, mobile devices accounted for 67% of all digital traffic on Black Friday 2018, up from 61% the previous year. That's a huge jump.
Mobile is as important as desktop and thus, retailers who don't take a mobile-first approach will be left behind.
Therefore, you must optimize your site for mobile.
For instance, remove all decorative elements that slow down the page loading time and improve the navigation bar by limiting the number of menu items.
Also, use a simple Mobile-Friendly Test to get a free usability report and make all necessary changes.
And if you're a major online retailer running a huge webshop with a complex structure, consider creating a dedicated mobile app. It's much better than investing time, continuous effort, and a lot of money in improving the responsive design.


3. Be ready for a traffic surge
It's possible that over the BFCM weekend, your website's traffic will go up by 100 times or even more.
On one hand, that's great – you want as many visitors on your website as possible. But on the other hand, the sudden massive spike can also cause problems, especially if you didn't have the time or mind to properly prepare your webshop for that.
Needless to say, unexpected downtime during these few days would be a disaster. So, make sure your e-commerce platform can handle that.
Here are some tips & tricks for you:
Start with optimizing all pictures and your design theme for better performance. You can also use dedicated tools for that. One of them is Akamai, which automatically optimizes graphic components, no matter the browser's origin.
If your website is running on WordPress, install a page caching plugin, for example, WP Super Cache. This free plugin improves the overall performance of a website by creating a temporary static HTML version of your page. As a result, your server needs to do less "work" to load each page.
Finally, consider switching to a faster and more reliable hosting server. Ideally, one which automatically scales up and down depending on your website's current needs. SiteGround is a good example of such a web hosting platform for e-commerce.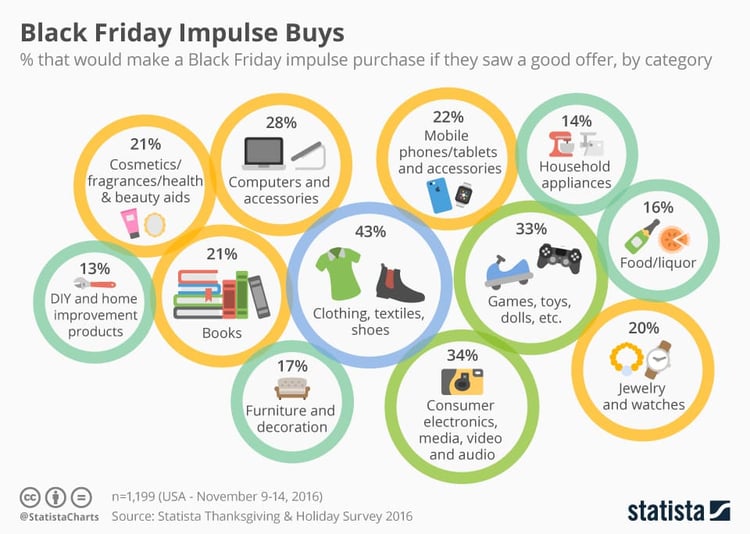 4. Offer a simple checkout experience
Back in 2000, Amazon introduced one-click buying to circumvent the typical shopping cart form (name, address, and credit card information) and allow people to make purchases with just one click.
That was a game-changer for their customers and revenue.
That's why the golden rule of online sales says: the fewer clicks the better.
Just look at the numbers, if you don't believe it: according to Splitit, 87% of customers will abandon their online carts if the checkout process is too difficult.
Today, here's what you can do to create a frictionless shopping experience for your customers:
Reduce the number of checkout steps to max 4
Remove everything that may disrupt the process
Include a clear progress indicator
Hide the main navigation bar to create a self-contained checkout page
Eliminate the need to set up an account (it's a deal-breaker)
Also, ask your payment services provider whether the one-click purchases functionality is already available for your business.


5. Improve your product pages
Practice shows that on Black Friday online shoppers act quickly, as they know that discounted products can sell almost immediately.
This is where a good product page comes in handy – shoppers need to be able to find what they want fast, including product information, technical specification, main product advantages, as well as details on delivery and returns.
Don't forget to sharpen up the pictures and product descriptions. To get a higher conversion, all product-related content (descriptions, product media, attributes, product relations) needs to be flawless.
Here are some tips & tricks to help you create an awesome product page:
put the price in a prominent place
use titles to describe the product specifically
create unique and complete product descriptions
provide detailed specification
add a few high-quality product images on a white background
don't forget about meta information for images
present shipping information & return conditions
If creating a product page is your struggle, take a look at our Anatomy of Conversion-Driven Product Pages article to learn the key features you should have on the page.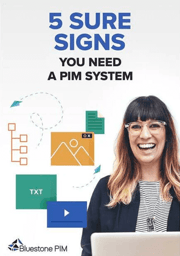 DOWNLOAD FREE E-BOOK
The no. 1 feature that drives purchases is product content
Check if you need a PIM system to manage your product content effectively.
Have a great Black Friday 2020!
Preparation, planning in advance, and starting earlier rather than later, are all keys to a successful Black Friday 2020 and the entire holiday season.
We believe these guides should cover most of what you need to know for this year's upcoming sales madness.
So have a great Black Friday!
Interested in product information management, but not sure where or how to start? Contact our PIM advisors to learn how a PIM solution can boost your eCommerce strategy, and get started with a personalized plan for your product content challenges.