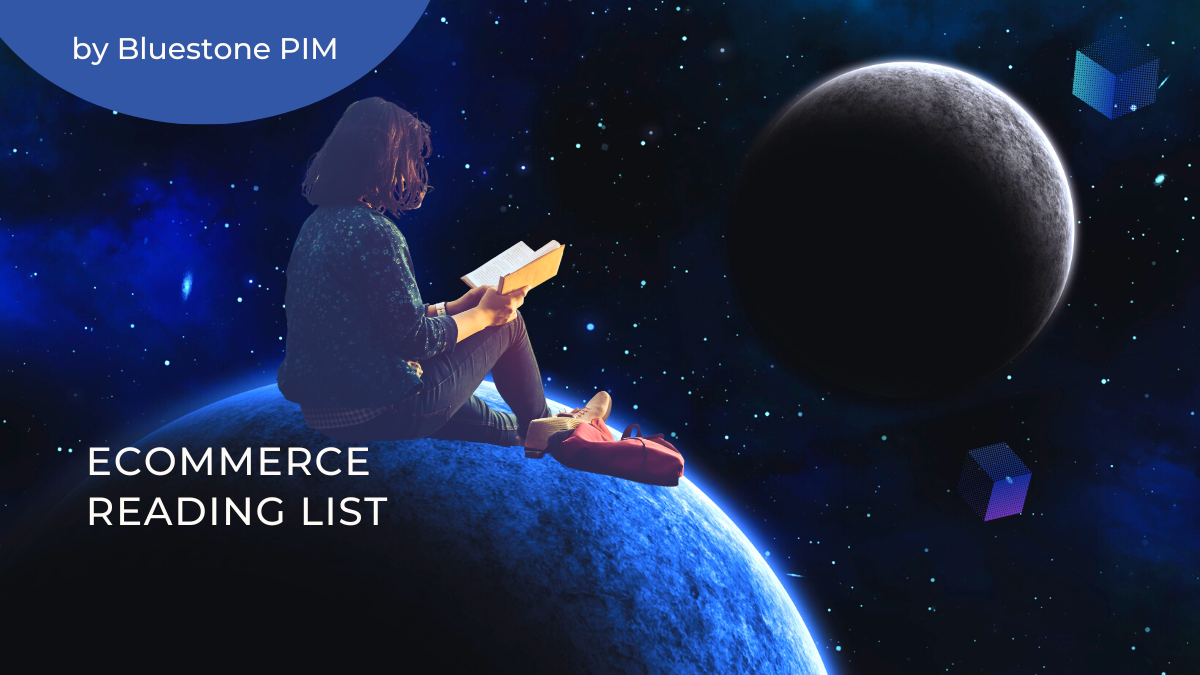 The Internet is a real ocean of educational content from which you can extract valuable learning materials for free. "Extract" seems to be the right word here because the selection of the materials is crucial.
That's why, for many people, books are still the best (and most organized) source for learning new skills and gaining business knowledge.
Sell online, read offline. 3xYes for reading books about eCommerce
Reading books related to the eCommerce industry can have many benefits. Here are some.
New insights and strategies: These books can provide valuable insights and strategies that can help eCommerce teams better understand the industry and how to succeed in it by identifying new opportunities and avoiding potential pitfalls.

Lessons learned from others' experiences: Learning about the experiences of successful eCommerce entrepreneurs can provide inspiration and guidance for teams.

Professional development: Reading books about all sides of online retail might also help team members develop new skills and knowledge, thus driving them to improve their performance and advance their careers.
Time for some picks for all book lovers.
This reading list you find below was made not by some random reviewers but by members of the Bluestone PIM sales and marketing team. We know what the everyday life of the digital commerce team looks like (that's why we develop a product that makes it easier ;))
If you work for an eCommerce company as a marketer, researcher, or salesperson, or if you run your own business and look for inspiration, keep reading.
We prepared some picks around every eCommerce realm, such as customer experience, product design, sales, marketing, business storytelling, and product management.
Books about Sales and Marketing
Picked by Borgar Hestad, EVP Sales and Marketing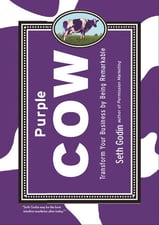 I guess many companies want to do things properly and don't like being bold (because there is always a danger of making mistakes). However, in this book, Seth Godin shows that if you want to stand out from the crowd, you must do something different. It has to be so different that people will react to it (ideally, in a positive way).
Being nice and doing good stuff won't be enough. You need to be bold and challenge yourself. Inspiring learning.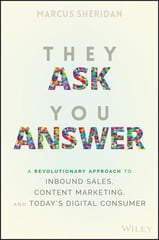 I found this book while listening to a podcast. It was the time I was building a marketing team, and we dived deeper into content marketing.
Clients don't always like things we think they will like. They ask questions, usually quite tough ones. As sellers, we don't always have what clients need. The key advice from the author of this book is to be a good listener and advisor for a client and to be honest in it.
Picked by Ethan Zhou, Digital Marketing Specialist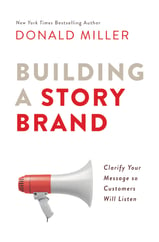 This book is perfect for marketers. It teaches them how to craft simple yet effective marketing messages that help customers cut through the noise and compel them to listen and respond. Filled with real-life examples to study, this book is a must-read for anyone who is building a brand.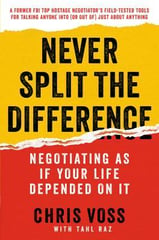 Written by an ex-FBI hostage negotiator, this book is worth a read for anyone working in sales or a role that involves a lot of negotiation at work. It teaches the most effective negotiation techniques that can help build your confidence and gain the trust of the other party.
Picked by Dawid Kantorek, Digital Marketing Strategist
Classic books that are still relevant today ("The Positioning" turned 42 this year!). They both provide some tried-and-true insights and rules for successful marketing.
Books about Management
Picked by Zuzanna Martin, Digital Marketing Lead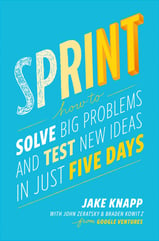 If you are looking for an efficient way to solve business problems and foster an innovative culture, the book by J. Knapp "How to Solve Big Problems and Test New Ideas in Just Five Days" has got you covered. Working in sprints can be beneficial for teams outside of product development.
This approach can be used within other departments, such as marketing, to test how customers react to newly implemented ideas before investing the time and expense of launching any new long-term digital campaigns. One point to be aware of is not overusing this methodology, as it can cause teams to burn out.
Picked by Borgar Hestad, EVP Sales and Marketing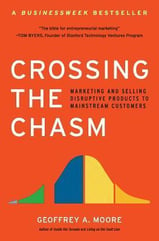 I found this book very useful when we figured out how to sell and market our product. G.A. Moore's book provides a framework for launching and scaling a business. It shows how to develop a product and address it to whom in different growth phases. These are very valuable tips and insights, especially for ambitious companies wanting to grow fast.
Books about Customer Behavior
Picked by Dawid Kantorek, Digital Marketing Strategist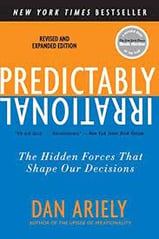 The New York Times called this book "an entertaining look at human foibles". "Predictably Irrational," written by Dan Ariely, Professor of Behavioral Economics at MIT, explores the irrational and emotional factors that influence consumer behavior.
It is a treasure trove of valuable insights for eCommerce businesses to improve their sales and marketing strategies.
Buyology by Martin Lindstrom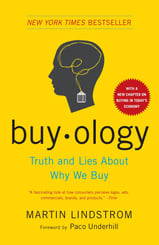 This book presents the findings of neuroscience and brain research as they relate to marketing, advertising, and branding. It can help you understand consumer behavior and challenge some of your preconceived notions about why and how we buy.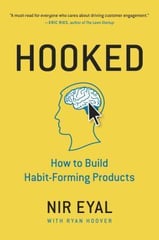 In his book, Nir Eyal can teach you how products and services can become habitual to consumers. "Hooked" has a clear, easy-to-read structure and many interesting examples from the biggest brands. The author also runs a blog about designing habits.
Other must-read books for eCommerce entrepreneurs
This is the story of the eCommerce giant (which was initially an online bookstore) and its visionary founder. Brad Stone's book is an inspiring and in-depth biography of how Amazon changed the way we shop and read.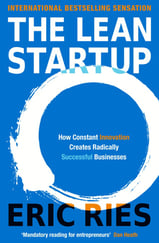 It's time for the pick for all eCommerce future entrepreneurs. The book, written by Eric Ries, provides a framework for building a successful eCommerce business by emphasizing the importance of rapid experimentation, customer feedback, and continuous improvement.
The Art of SEO by Eric Enge, Stephan Spencer, and Jessie Stricchiola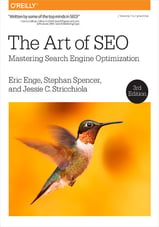 To attract new visitors, your store must be visible on Google. This comprehensive guide to search engine optimization provides eCommerce businesses with the tools and techniques they need to improve their website's visibility and attract more customers.
Traction by Gabriel Weinberg and Justin Mares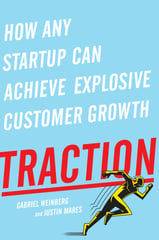 A great book about growth hacking for eCommerce newbies. It provides a roadmap for eCommerce businesses to achieve sustainable growth by experimenting with different marketing channels and finding the ones that work best for their business.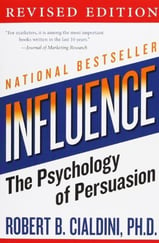 That one is a classic book on influence and persuasion by a worldwide thought leader. By owning the critical rules of influence such as commitment, authority, or social proof mentioned by Cialdini, eCommerce businesses can get better at influencing customer behavior and increasing sales.
Enjoy reading!



We hope that the books we picked will bring you inspiration and knowledge to implement in your current or future eCommerce business. Maybe they will be a starting point for your eCommerce library or a seed to grow to launch a Business Book Club; who knows :)


Learn more about eCommerce & PIM

If you want to know how the PIM tool can help you expand your eCommerce business, check out these free eBooks available in our Resources section: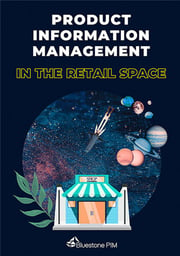 DOWNLOAD FREE E-BOOK
Product Information Management in the Retail Space
Learn how retail companies are creating engaging customer experiences by improving their product data.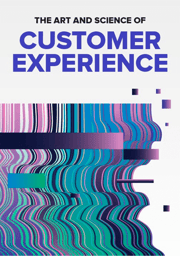 DOWNLOAD FREE E-BOOK
The Art and Science of Customer Experience
Over 50 pages of expert advice and top CX tips.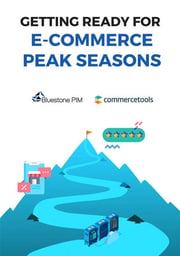 DOWNLOAD FREE E-BOOK
Getting Ready for eCommerce Peak Seasons
Read this guide full of marketing and tech hacks for online retailers to get well-prepared for holiday sales.
Online retail is a vast field, and not only books closely related to it can be a breeding ground for great ideas. A source of inspiration can be found in very surprising places. Book luck!