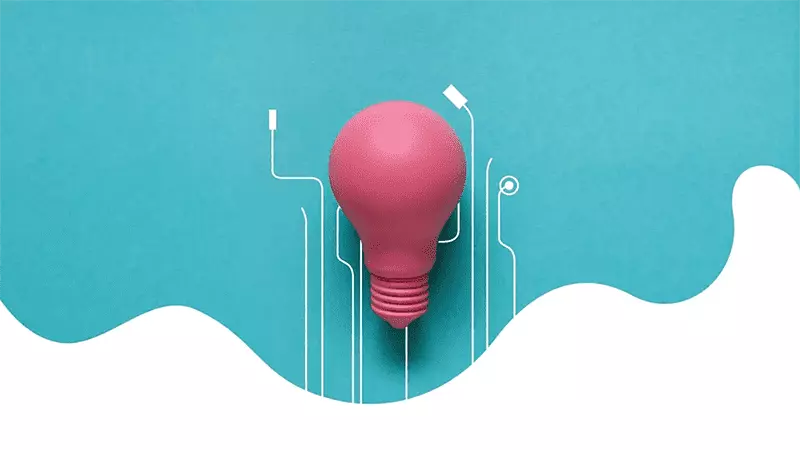 An interview with Morten Næss
What's the best approach to technology choices for brands, distributors, and retailers in the face of digital transformation?
Morten Næss, Bluestone's EVP of Technology shares his insights.


Q: Tell us more about your role as EVP of Technology for Bluestone PIM.
M.N.: My main responsibility is overseeing the Technology Division, which consists of three departments that work with our products, projects, and platforms.
In all, about 80% of Bluestone's employees across four countries work in these departments. I oversee the direction of development and adjust the roadmap to ensure we're on point with the current business needs.
Q: Let's say I'm considering implementing a PIM solution in my company. Should I choose an open-source, license-based, or Software as a Service (SaaS) solution?
M.N.: All the technologies you mentioned have their own pros and cons. It depends on the nature of your business, specific business goals, whether you have an internal IT department or not, or even on the budget set aside for a PIM implementation.
For many people, open source seems to be the right technology because it's cheap and customizable. However, keep in mind that open source often requires many complicated adjustments and integrations you may not have anticipated at the beginning.
Not to mention that you would need to spend extra money on onboarding and regular upgrades to add additional data and users. Suddenly, the 'cost-effective' solution you were hoping for may turn out not that cost-effective at all.
When it comes to monolithic, license-based solutions, they can be quite limiting. It's all well if you are just using the standard product, and you don't mind getting new versions and bug fixes once or twice a year. Not to mention, updating can be quite a project in itself.
But once you have the need for customizing, even the slightest bit, you move away from the standard product, and into a dead end.
Personally, I would try to go for a SaaS solution. I don't want to say that SaaS is perfect for everyone, but it definitely brings possibilities you won't get with other technologies. SaaS is extremely flexible and will adapt perfectly to your business, no matter if you're selling furniture or delivery drones. Thanks to full scalability it will grow with your company according to your current needs. You'll always pay exactly for what you're using, with no hidden costs and no additional fees to access new features.
That's why it's a perfect technology for those who want to focus on business growth; not on convoluted tech and hidden fees.
SaaS brings possibilities you won't get with other technologies. It's extremely flexible and will adapt to your business, no matter if you're selling furniture or delivery drones.
Click To Tweet
Q: Speaking of the possibilities that SaaS can bring, how can you tell if you are getting the real deal?
M.N.: Without going into a philosophical debate, there's a huge difference between software built from scratch in the cloud and a legacy system which at some point migrated to the cloud and added some APIs on top.
Only the first one is true, cloud-native SaaS.
A true SaaS solution is ready to take advantage of all the services available in the cloud. Also, something we call the rate of development is much quicker with true SaaS. New features can be added to the solution quickly and affordably.
On the other hand, there are legacy systems that were moved to the cloud. I call them 'SaaS wannabes'. At first glance, everything is as it's supposed to be. Are they cloud-based? Yes, they are. Are they scalable? Yes, they are. Are they highly available? Of course. But here's the problem — when it comes to utilizing all the possibilities that the cloud has to offer, they're just scratching the surface. Very quickly, you'll see through the mist and discover that there's nothing there.
Read also: How to Identify True SaaS PIM from Fake SaaS PIM?
Q: How does Bluestone PIM enhance an e-commerce strategy?
M.N.: Here at Bluestone, we believe that product content soon will become the most important differentiator when it comes to both product and customer experiences. Why? Because people are searching for product information more than ever before. They interact with products digitally long before they see them or buy them. And the digital representation of each product, something we call the digital twin, is the most important asset of every company that sells products and/or services. That's why having great digital twins should be a vital part of any successful e-commerce strategy.
So, what makes Bluestone PIM so special is it empowers modern-day businesses to create powerful digital twins. It's like the CNS, or central nervous system of your business, for all types of information about every product you sell. From descriptions and images to technical specifications, prices, and complex attributes — everything your potential customers are looking for when shopping online.
Q: What are the next big things on the roadmap? Can you give us a peek at what is coming in the near future?
M.N.: That's a tricky question for me because our roadmap is fluid where it needs to be fluid and rather strict where it needs to be strict. We try to be as agile as possible. That helps us to work efficiently and cost-effectively and to introduce new features and improvements every 2 weeks. So maybe instead of talking about the next sprint, I'll focus on two exciting projects we are working on right now.
The first one is the AWS recognition service App we've developed. It is a crucial extension of Bluestone PIM's Digital Asset Management (DAM). This AWS service is AI-powered and it's able to label products automatically based on pictures alone.
You can set up the algorithm according to your needs. For example, we're currently sitting at a white wooden table, right?
So, you can tell the algorithm that if it is more than 90% sure about the material and the color, it should automatically add these exact labels.
The material would be marked as 'wood' and the color would be 'white'. It can also recognize that the table has metal legs and is in the shape of a rectangle.
Q: Sounds impressive.
M.N.: Yes, and AWS recognition can do so much more. And the best part? For Bluestone PIM users who want to use this technology, we have a dedicated app that is available in Bluestone PIM Marketplace.
I encourage everyone to try it. Guaranteed — this will save you a lot of time, especially when you have a huge and messy media library.
Secondly, Machine Learning (ML). We're planning to enrich Bluestone PIM with a new feature — a comprehensive Quality Score. We don't just want to visually present the level of completeness of product content, as that wouldn't be impressive at all. Our goal is to introduce a smart Quality Score, powered by AWS machine learning algorithms, which will provide users with accurate insights and precise suggestions on how to improve the quality of their product information.
Q: Just recently Bluestone achieved the Select Technology Partner status with Amazon Web Services (AWS). What does that mean for Bluestone PIM?

M.N.: It means AWS actually verified our skills and expertise to design, deploy, and operate well-architected systems in the cloud. The requirements included having AWS-certified personnel onboard, a proven track record of client satisfaction, healthy revenue as well as AWS-specific certifications and existing client engagements.
We're now officially partnered with, by far, the biggest supplier of cloud computing services in the world. This really gives us possibilities to grow our reach and strengthen our offer, and it shows even more credibility to our global customers and partners.
Thanks, Morten! Looking forward to more PIM innovation in the cloud.

Morten Naess is the EVP of Technology at Bluestone. Passionate about product growth and technology, Morten leads a global cross-functional team in developing a complete solution to the challenges of modern-day commerce.


How about you, dear readers? Any upcoming AI commerce trends you're excited about that you would like to share with us? Or are you interested in Product Information Management but are unsure of where to start? We'll be happy to connect with you! Come drop a message to our PIM advisors and let's have a chat over a cup of virtual coffee.