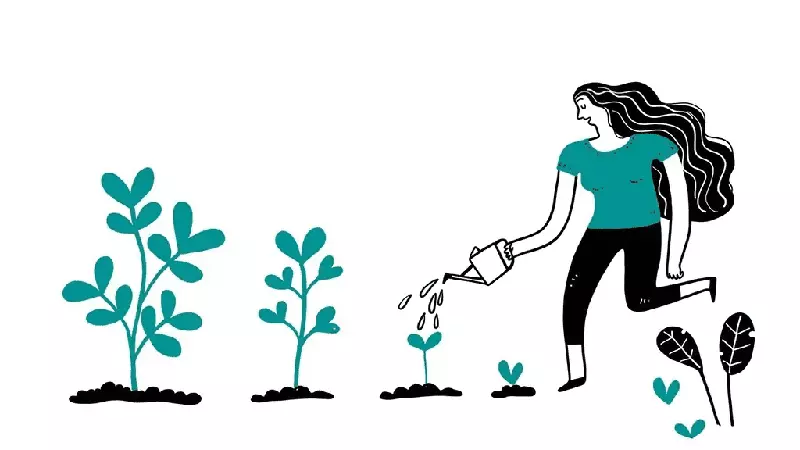 "Do I really need PIM when I already have an ERP system?". "When should I consider implementing a PIM solution in my company?". These are the most commonly asked questions we get from our prospects. We decided to answer these questions in an honest and transparent way. Truth is, not every e-commerce business needs a PIM. But businesses that use a PIM platform to drive online sales with quality product information see higher sales volumes and increased revenue. For multi-channel retailers especially, using a quality PIM software is the only way to stay competitive in the coming years. Let's see if your business is ready to benefit from a dedicated PIM platform.
You have a large number of SKUs
If you're running a Magento 2 website with less than 100 products, you don't need a PIM solution. Updating this many product descriptions with associated images and prices takes some time of course, but this shouldn't be a big issue. All you need is a reliable spreadsheet, a good product description template and some effort on your side to make the product information up-to-date and consistent.
But, if you have thousands or hundreds of thousands SKUs, that is a completely different matter. Managing such large number of SKUs is anything but simple, especially when you want to display them in various sales channels. At this stage, relying on spreadsheets to manage product information will simply not work.
Calculate PIM ROI
Add your values to see how much manual work you're in for
Manually updated product attributes in Year 1
Important tip: Before choosing the best PIM system for your business, be sure to ask the PIM provider if the system can handle importing a growing number of SKUs or a situation when traffic goes up by 100x for a week. The secret ingredient in this recipe is "multi-tenant SaaS." Why? Because using a cloud-native SaaS PIM means you can easily scale up and down and import a million SKUs from your ERP without any roadblocks or technical difficulties.
---
Your products share common features
If you have a large portfolio of products that share certain attributes or features, you may find that updating them manually is a lot of repetitive work. It is likely to drain your time, and cause many errors and mistakes. That is the moment when you should consider looking into product information management, portfolio management, and other methodologies to make your work easier.
You need product information to be exact and accurate, and PIM helps you with that by letting you work aggregately with product attributes. Instead of typing or pasting text, you select a product's attribute from a preset list. A product can also inherit attributes based on a category it belongs to. It is also very easy to create a variant of a product that only differs in select attributes, like color and size.
The best part is, you only have to do this work once, and your product information is ready to go live on all your sales channels. This wouldn't be the case if you were managing content directly in your e-commerce store.
Important tip: Taking advantage of similarities and patterns in your product content is especially important when you are working in a team, because it makes it easier for everyone to stay in sync. It also secures your interests in the future. As your requirements progress, you will need to process even larger volumes of product content, and you may want to delegate some of the processes to artificial intelligence (AI) and machine learning (ML).
---
You're selling products in many digital channels
The days when everyone bought the products they needed from the local shop just down the street are long gone. Today, according to recent Harvard's Business Review shopping behavior research, up to 73 percent of customers use multiple channels during their shopping journey.
Therefore, in order to be a successful e-commerce entrepreneur, you need to allow your customers to interact with products through the medium that is most natural to them and purchase the products directly through that medium. This might be a web shop, online marketplace like Amazon, comparison-shopping websites, social media or even a printed catalog.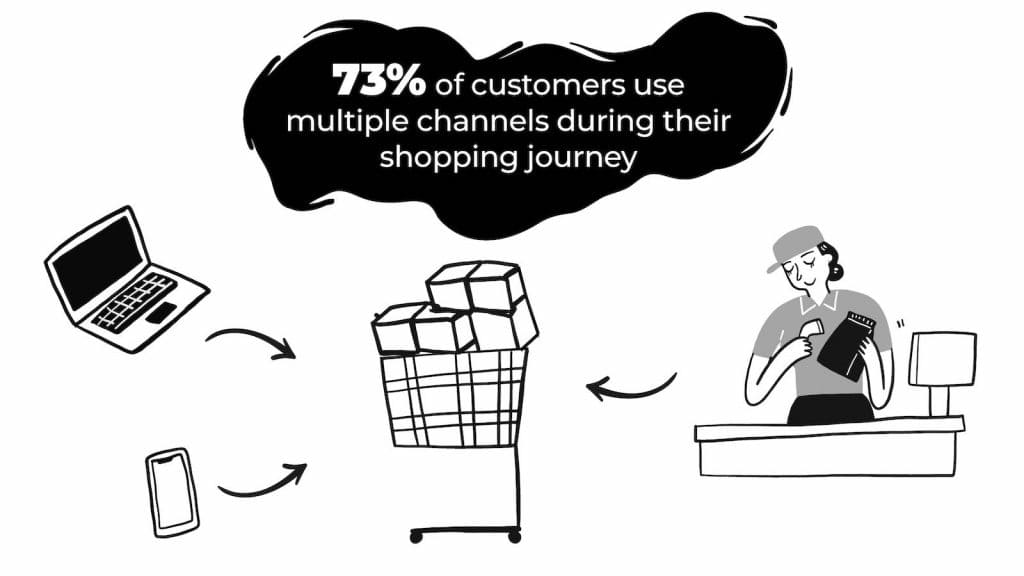 Experience tells us that updating and enriching a continuously growing number of products – including multiple attributes and digital media – is extremely time-consuming. This process becomes even harder when the products are displayed in various sales channels. In the long run, mistakes and loss of data quality are inevitable. But it doesn't have to be this way.
Important tip: At this point, a Product Information Management (PIM) solution is the best investment you can make. You don't have to manually update every single product in every sales channel. PIM allows you to centrally manage all your product information through user-friendly dashboard and send the most relevant product content to the right places.
---
You're going towards omnichannel
Omnichannel, understood as providing customers with a consistent brand experience, is the future of the e-commerce industry. Just look at the numbers – a new report published by Multichannel Merchant found that 87 percent of retailers said that omnichannel is a critical business function.
Leading brands like Starbucks are already trying to improve customer loyalty and their omnichannel efforts by offering features that straddle the physical and digital divide, like mobile orders with in-store pickups. Some may say that's an experiment, but actually it's not. It's the essence of omnichannel and here's why.
Today, there is no such thing as "offline customers" and "online customers". It's the same customer who just happens to interact with your brand through multiple channels, such as physical stores, e-commerce platforms, emails, pop-ups, call centers and chatbots. This customer expects the digital and in-store experiences to interact seamlessly. And it's your job to make it happen.
Important tip: Product Information Management (PIM) software is the backbone of any robust multichannel or omnichannel philosophy. It allows selling companies to enable their sales and marketing initiatives in a smart, structured way.
---
You want to improve customer experience
Let's start with one important question: Just how important is the customer experience (CX) for modern-day e-commerce businesses?
According to a B2B Marketing/Earnest survey, 96 percent of respondents said CX would influence whether they purchase from you again, and 83 percent would give a referral as a result of a positive experience. On the other hand, the same report suggests that a poor customer experience can hurt your business: 13 percent of unhappy customers tell at least 15 people about their frustration.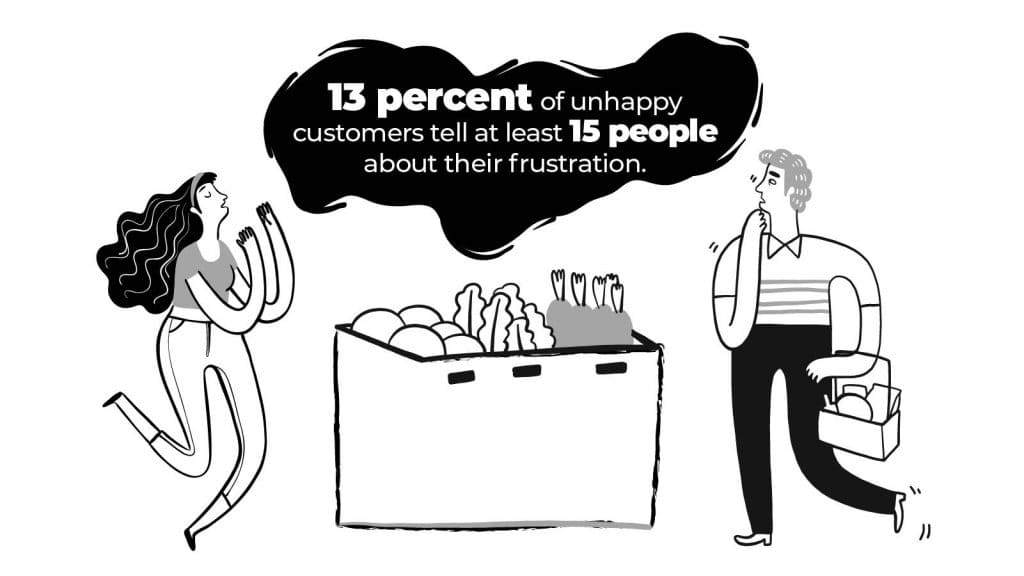 Looking at these numbers, two conclusions are pretty obvious:
Customer experience is the new driving factor for competition.
Word of mouth is a very powerful tool for selling companies.
In order to earn the trust of and those precious five-star reviews from your customers, you need to provide them with excellent customer experience.
Click To Tweet
Important tip: In order to improve customer experience, try to harmonize product information across all channels, devices and languages to tell a consistent product story. The PIM solution can surely help you with this challenge.
---
You want to conquer dynamically growing markets
Going forward, international sales are becoming more and more important for each online retailer. And when it comes to e-commerce, no place is more important to be than China, the world's second largest economy.
Fact #1: 40 percent of the world's e-commerce sales are made in China.
Fact #2: New digital trends occur first in China and then spread to other parts of the world.
Important tip: If you want to attract new international customers, invest in a quality PIM platform. It's a perfect tool for building seamless cross-border e-commerce. For instance, the life-saving features like multi-language support make it easy to manage the process of translations and localization and speeds the process of product introduction.
Other important e-commerce markets include India, Indonesia, Mexico, the Philippines, Colombia and the United Arab Emirates. Undoubtedly all of these markets present fresh sales opportunities for e-commerce companies that are willing to extend their global reach as long as they can provide these customers with product-related content translated into the proper language and can meet local payment preferences.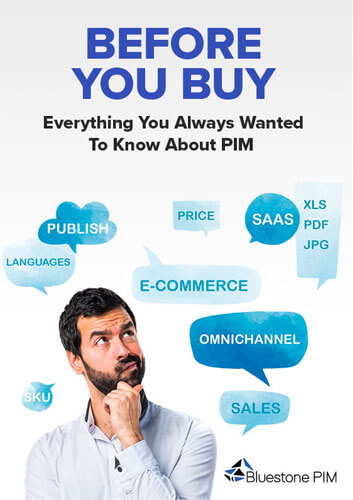 Once you reach a saturation point and your team can no longer keep up with manual updates of product content, it's a sure sign that it's time to use dedicated technology. Find out more about how you can drive online sales with PIM and unlock unprecedented growth.
Interested in product information management, but not sure where to start? Contact us to learn how a PIM solution can boost your e-commerce strategy.