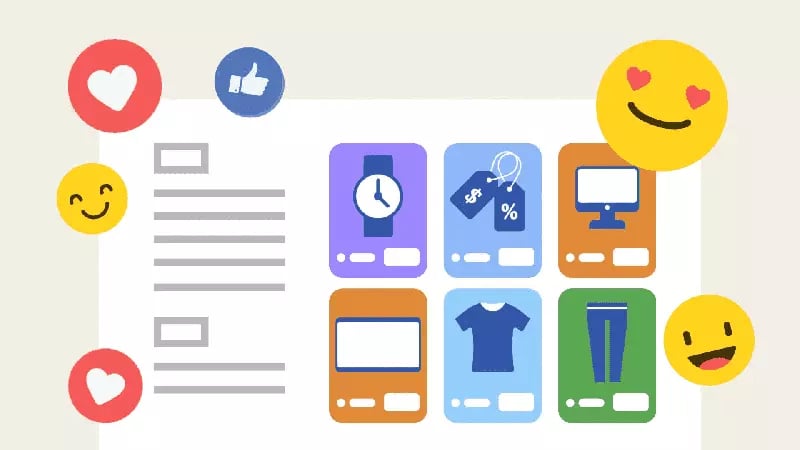 Why do customers choose a particular product over another one?
Why do they prefer this brand, manufacturer, or model? Is it because it is best-in-class? Sometimes.
But if we asked many buyers, they would reply that a specific product had more relevant advertising, or was better described and depicted.
The sale was made because the e-commerce and marketing people have done their job well.
If you are one of them, below is a five-step checklist that will show you how you can make customers fall in love with your product.
To use the love metaphor, falling in love is not only something that happens to us but also something we can make happen.
Step 1: Let them find your products easily
True, there will always be competition from other brands. Oftentimes, however, we do not lose to competition; we lose to ourselves. This happens when your website makes searching, finding, and purchasing a product needlessly inconvenient. Typical conversion killers include:
Low page speed (2019 is the Year of Page Speed),
Counter-intuitive UI,
Cluttered web design,
Too narrow, or too broad product categories,
Lack of attribute-based product filtering and sorting,
Meaningless or incomplete product titles.
Remember that you have roughly 15 seconds before a customer leaves your website, during which a visitor sticks around a typical website.
Make sure you use it efficiently and guide a visitor toward the purchase.


Step 2: Create a 360-degree product experience
Make your product content-rich, exhaustive and complete. Do not become complacent when you have added a set of pictures and a few lines of description.
In fact, you should try to make it so rich (in a relevant way, of course) that the advantages of traditional shopping over an online experience will diminish.
Create a digital twin, the virtual equivalent of a physical object, to complement a physical product. That's what your customers experience before they make a purchase.
Even though the digital twin is an online experience of a never-held product, a 360-degree experience will make your customers feel like it's been with them for quite some time. Before the product arrives at the customer's door, it will have stolen their heart much earlier.
The ingredients of such an experience include media files, like images, video, 3D or AR files, as well as numerous product attributes, for instance, physical dimensions, warranty type, fabric, scent, brand, etc.
Interestingly, in a Nielsen experiment, 20% of website users failed to successfully complete a purchase because of incomplete or unclear product information.
Managing product information beyond basic text and images is not a job that e-commerce platforms handle very well. This is particularly true if the number of products offered in a web shop can be counted in hundreds.
To successfully collect and distribute rich product information with reference to multiple product attributes and variations, you need a PIM system.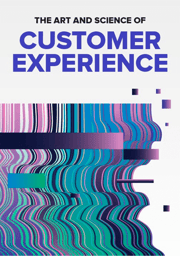 DOWNLOAD FREE E-BOOK
The Art and Science of Customer Experience
Over 50 pages of expert advice and top CX tips
Step 3: Give your product a voice
Let your product speak, and not just in one language and one context.
Make it multilingual and multi-contextual.
Different markets require different language versions of product information, including separate product descriptions, names of product catalogs, names of attributes, or the values of those attributes.
A product's voice also needs to be tuned to other context-specific parameters, such as currency, metric values, delivery details, or availability.




What if some information can't be translated?
A default fallback content should be used automatically, so the customer experience is not interrupted.
A rookie mistake is leaving this job to Google Translate or another AI tool. It needs to be crafted by a human professional, who is aware of the particular overtones that resonate with a target audience.
After the product content is localized, it should be made available centrally for your entire organization. This is when a product information management platform comes in handy. The benefits of implementing it include:
a single source of truth for product information
a solution to eliminating product information inconsistencies
a central repository of product information for multiple stakeholders across a company, such as marketing teams, suppliers, webshop admins, etc.
Step 4: Make it omnichannel-ready
Your customers are more likely to become really fond of your product if their experience of it is consistent across various sales channels, online or offline.
Consistent doesn't equal identical, though. For example, a website can accommodate much more (collapsible) product information than a printed catalog.
Still, in both channels product content needs to work towards one and continuing product experience.
The customer journey has evolved greatly in that sellers have to reach the customers at the ever-growing number of touchpoints, the traditional ones like websites or points of sale, and the newer ones such as through voice devices, wearables, or checkout-free stores.
Omnichannel serves primarily the convenience of customers and allows them to interact with the product or brand freely at each of the touchpoints.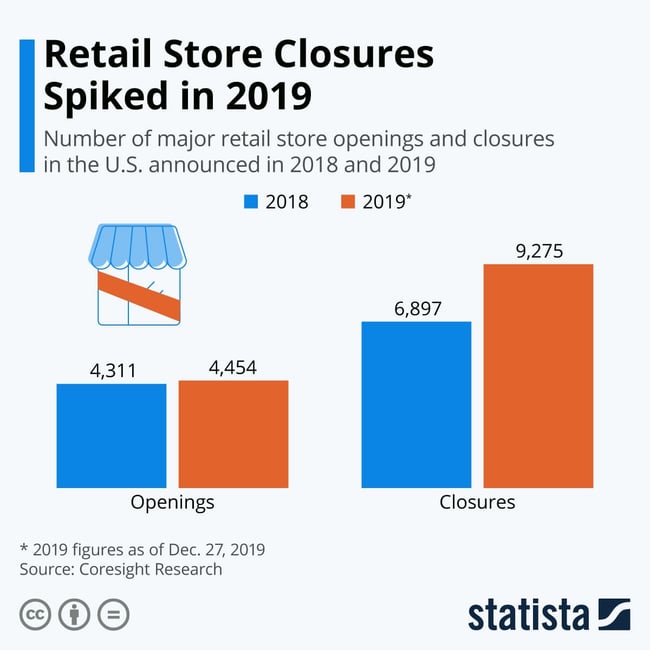 Providing customers with a consistent #omnichannel sales experience is no longer a luxury reserved for the big players
Click To Tweet

An example of a successful omnichannel experience has the following attributes:
Is customer-centered,
Improves customer experience,
Enables you to strategically connect all sales channels,
Helps you to fix leaks in your sales funnel,
Provides relevant market insights, such as buying patterns.


Step 5: Gather product feedback
Sometimes, the customer falls out of love with the product. Then, tune your ears to negative customer reviews and gather feedback.
Marketplaces, online communities, comparison sites, and primarily Social Media are the places where such honest opinions may be found.
It is, in fact, very valuable to receive critical input, so make sure that no mentions of your product or brand pass unnoticed.
There are many monitoring tools that will help you with that, such as Brand 24.
So when you receive some harsh feedback from an unsatisfied customer, consider yourself lucky to receive an opportunity to improve your goods or services. That's because an overwhelming 96.2% of unhappy customers don't articulate their dissatisfaction; they simply churn.
Bill Gates even said that your most unhappy customers are your greatest source of learning.
Don't assume that since you haven't heard from a customer negatively then you have a happy customer. #Churn is silent
Click To Tweet
Conclusion
From coming across your product all the way to receiving feedback, throughout the customer journey product information is crucial in shaping a great product experience.
Your potential customers are looking forward to finding your product and falling in love with it.
Schedule a guided demo with a Bluestone PIM expert to learn how PIM can help your business sell more products in digital channels. To learn more about how PIM can create a consistent and engaging shopping experience for your customers, contact our advisors for an obligation-free meeting and receive industry tips and tricks.